Police Investigating That Video Of The Girl Hitting The Other Girl In The Head With A Shovel
Miami County Sheriff's office told TMZ that they have launched a criminal investigation. WARNING: This post contains footage of a girl being hit in the head with a shovel.
In the full eight-minute video of the fight, Miranda Lynn Fugate, 15, of Springfield, Ohio, gets into a fight with another girl after trying to retrieve a "BB gun."
The Vine inspired a number of parodies and the "shovel girl" meme has been traveling around Twitter all week.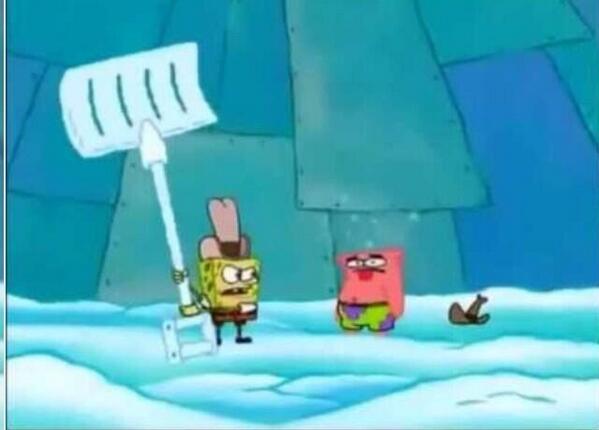 Twitter users photoshopped fake headlines, claiming that the girl actually died. And apparently, teenagers, not curious as to why a headline would only include a girl's first name, decided to start the #RIPShovelGirl hashtag.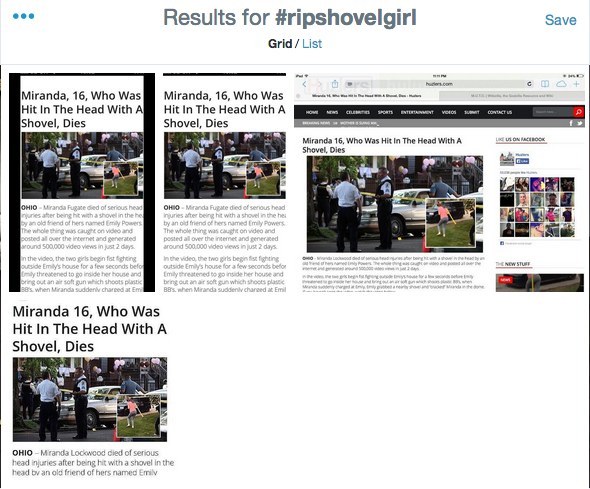 Fugate updated her Twitter profile, writing, "Yes, I'm the one who got hit with a shovel."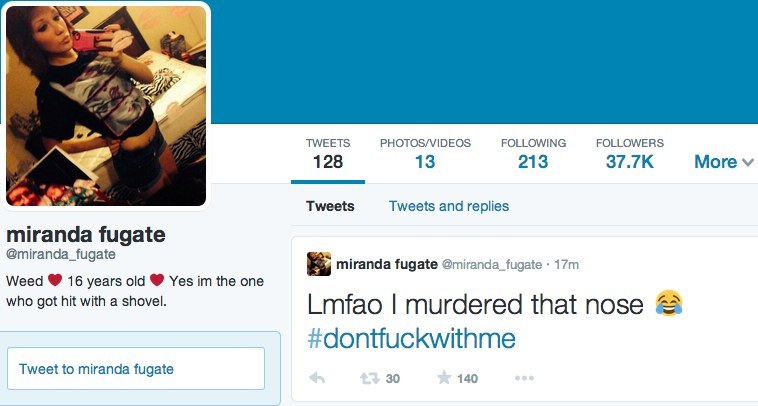 Another girl, Emily Powers, is currently taking credit on Twitter for throwing the shovel.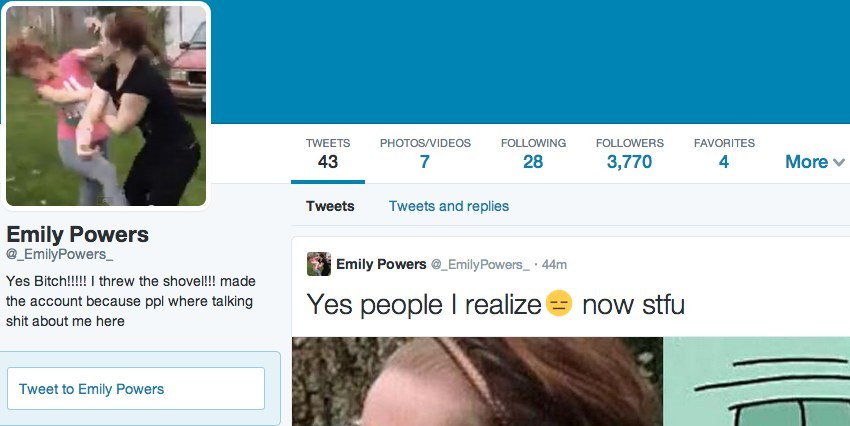 A representative for Miami County Sheriff's office told TMZ Wednesday that they're currently investigating whether or not the girl who threw the shovel could be charged with assault or disorderly conduct.