The cast of the new, all-female Ghostbusters film — Melissa McCarthy, Kristen Wiig, Kate McKinnon, and Leslie Jones — visited children at the Tufts Medical Center in Boston last Friday.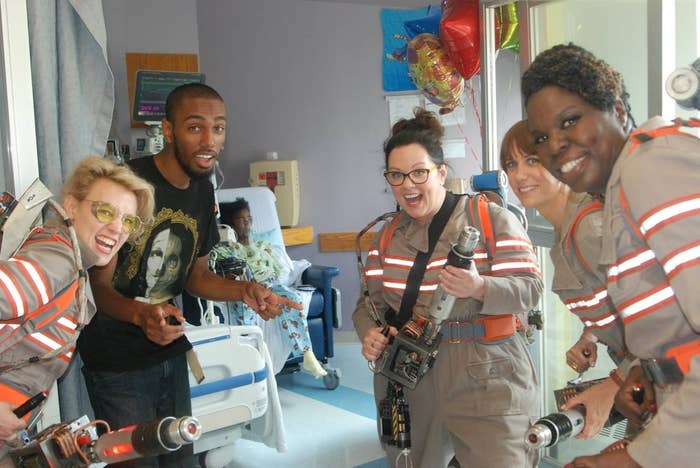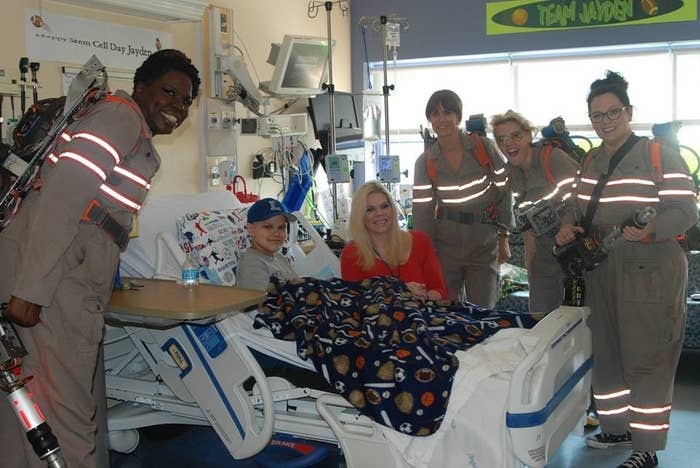 "Thank you for taking the time out of filming today to put a big smile on our patients' faces," hospital staff wrote, sharing the photos to their Facebook page over the weekend.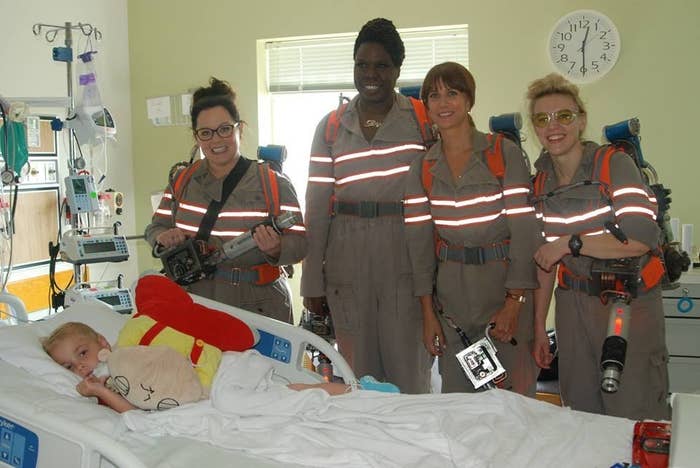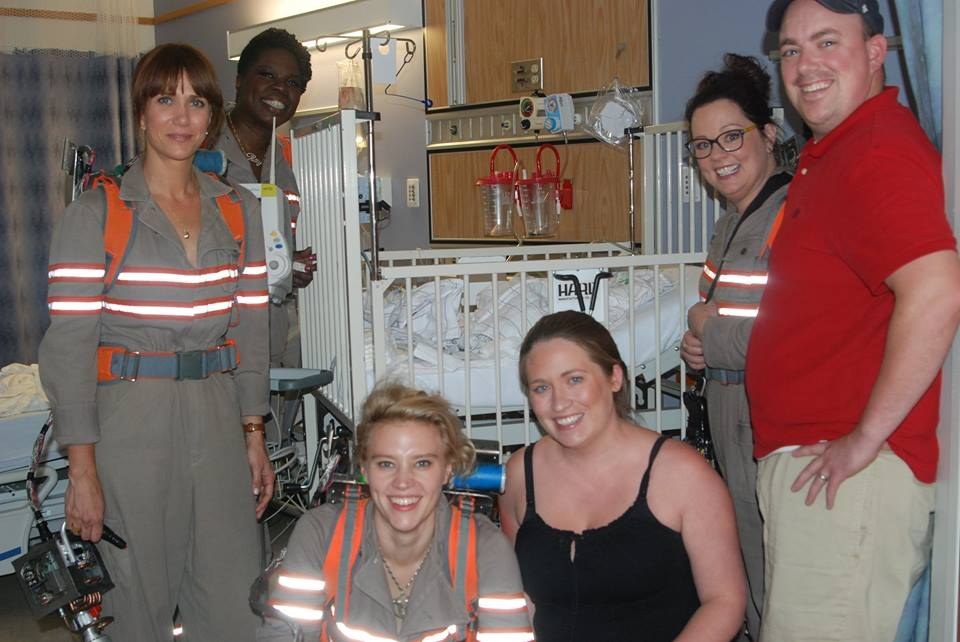 The page was quickly flooded with trolls writing sexist and racist comments about the cast of the Paul Feig-directed film, however.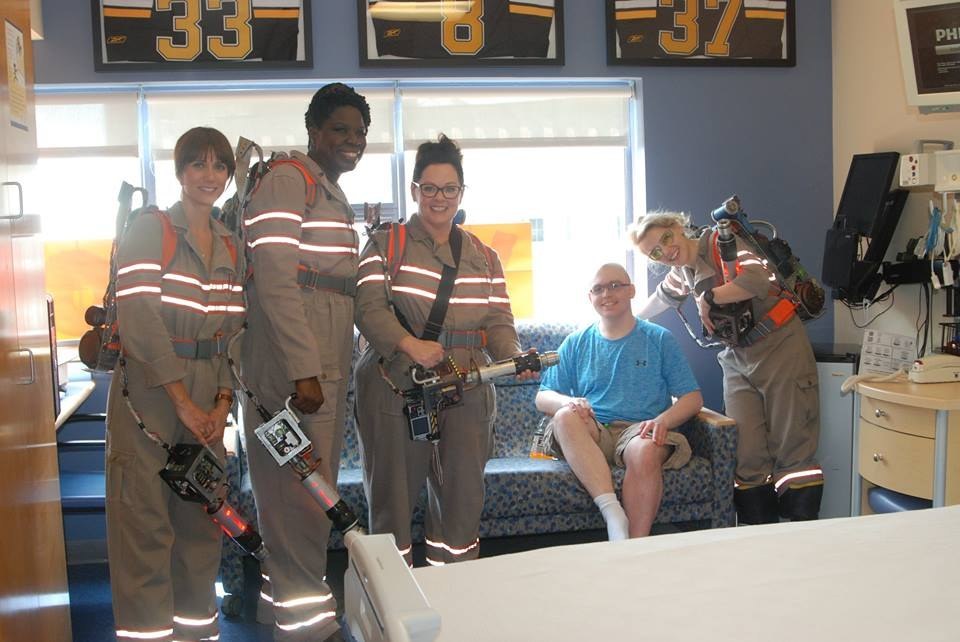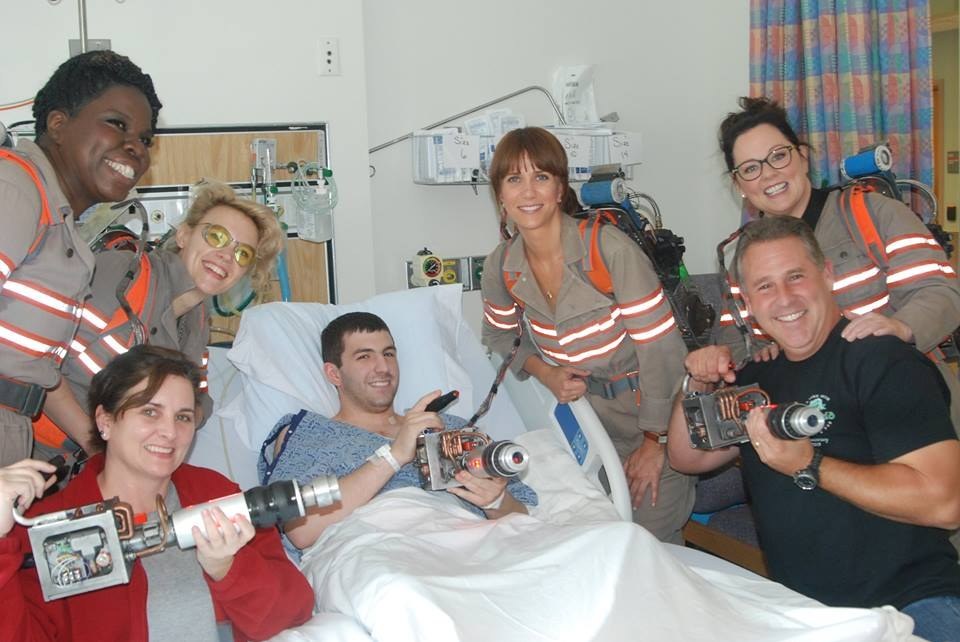 The mostly male commenters called the visit a "publicity stunt" and made jokes about how unhappy the children were to see the four comedians.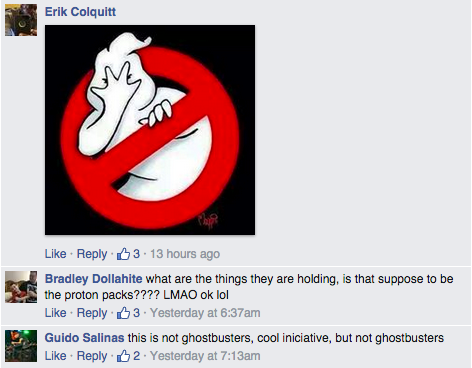 Others decided the hospital's Facebook page was the appropriate place to discuss the new uniforms for the Ghostbusters.

Some of the comments were apparently so bad that Tufts Medical Center had to address the controversy in a follow-up Facebook status saying it was deleting profanity-filled messages left on the photos.
A woman named Ellien Laramee-Byers commented, saying she was the mother of the baby in the photo below. Laramee-Byers wrote about how nice it was for the Ghostbusters to visit her family.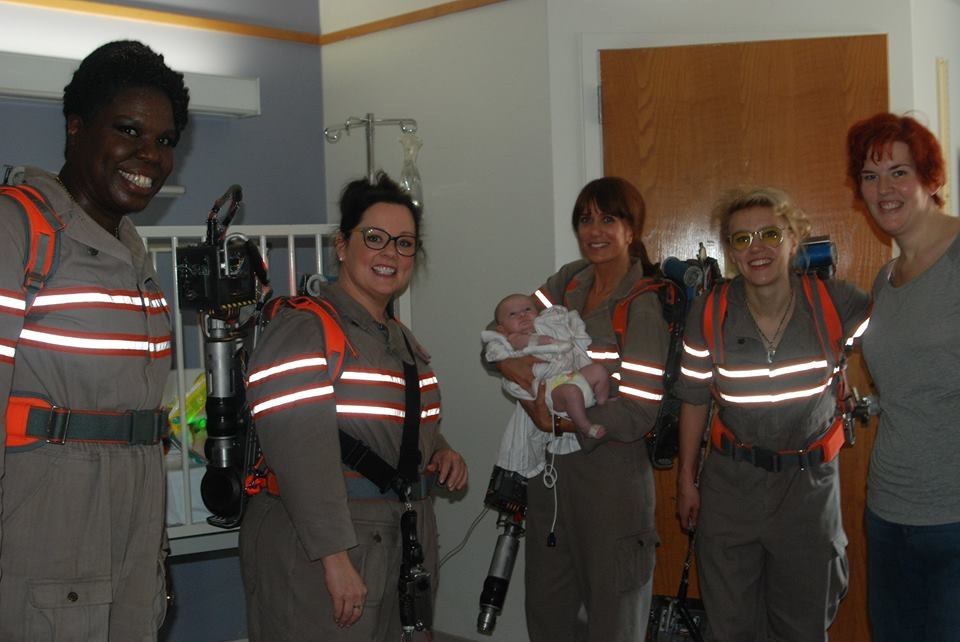 "The visit from these ladies was an uplifting treat," Laramee-Byers wrote. "No matter how you feel about the movie remake, you should do well to remember that this visit meant a lot to the people receiving it."