OK, so first up, this is the Babadook. He's a physical manifestation of grief who lives in an Australian family's basement and sometimes terrorizes them with pop-up books just for the drama of it.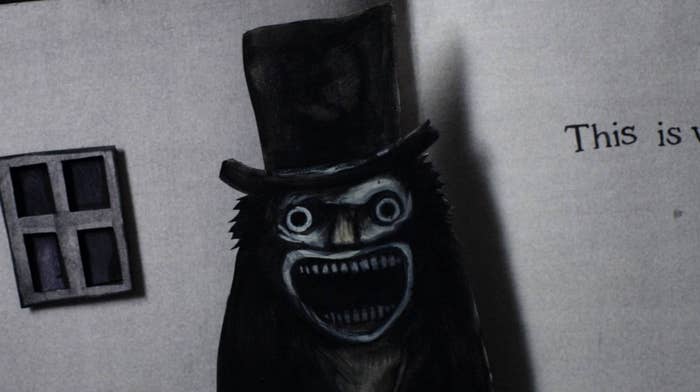 It all started after a photoshop of Netflix accidentally listing The Babadook in its LGBT movies section went viral on Tumblr and, well...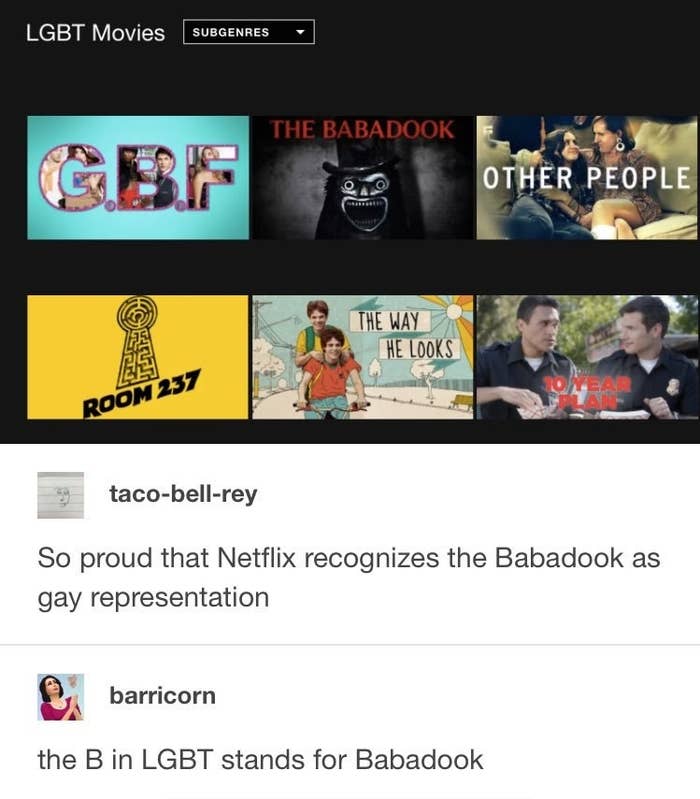 This is Pennywise. He's a clown who lives in the sewer and eats children's fear.
After the It remake was released over the weekend, people started to wonder if he's gay too.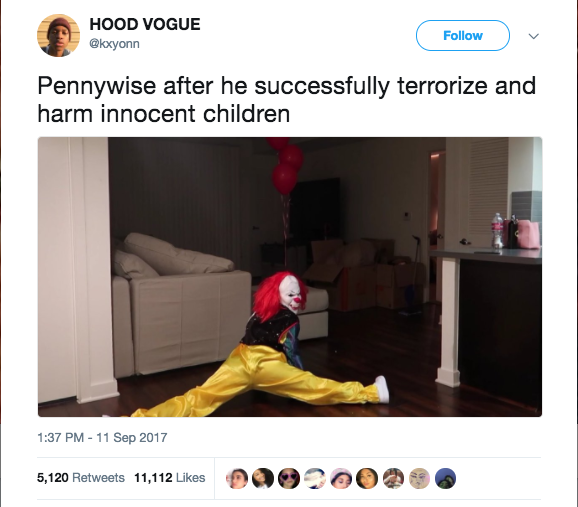 🤔
🤔🤔🤔

And if Pennywise is gay, is he dating the Babadook???
A lot of people seem to think so.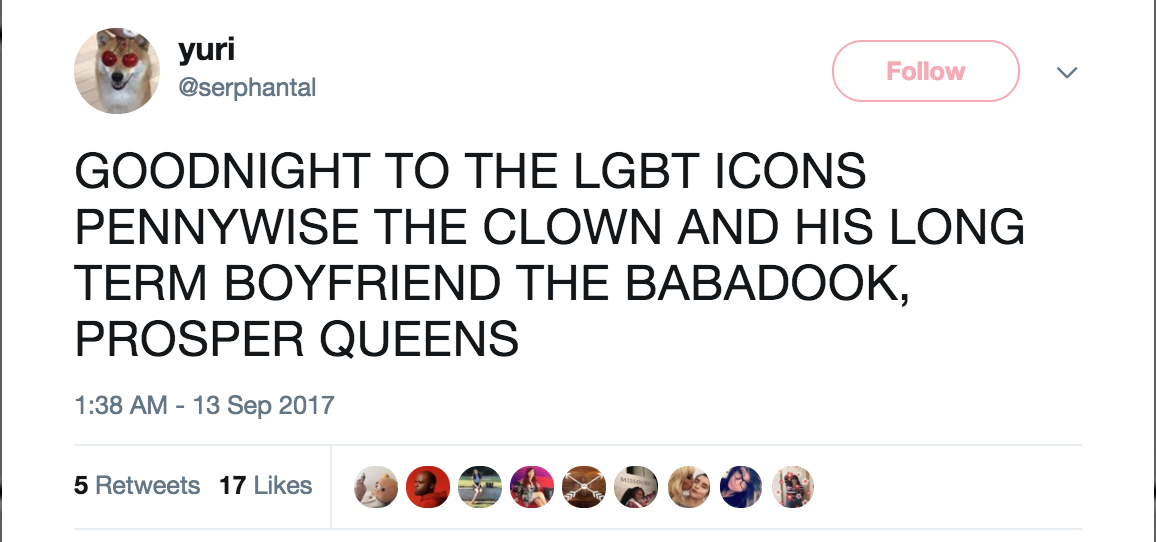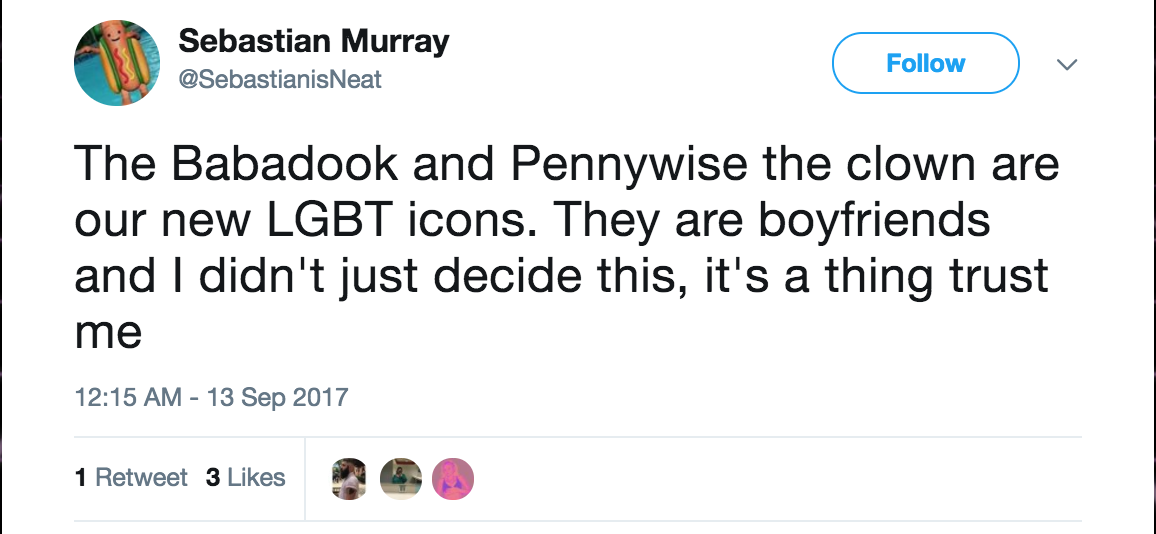 It sort of works, doesn't it?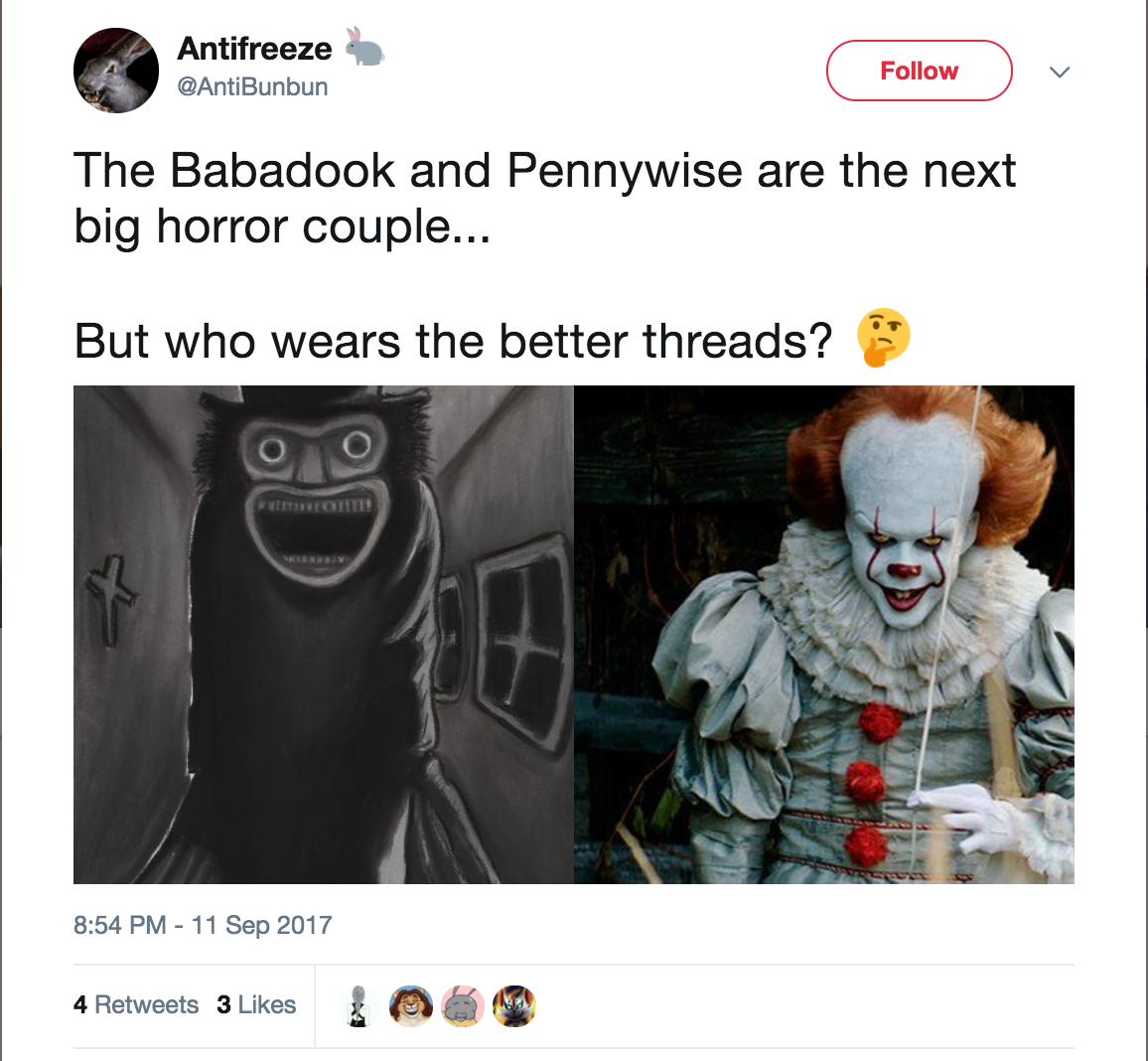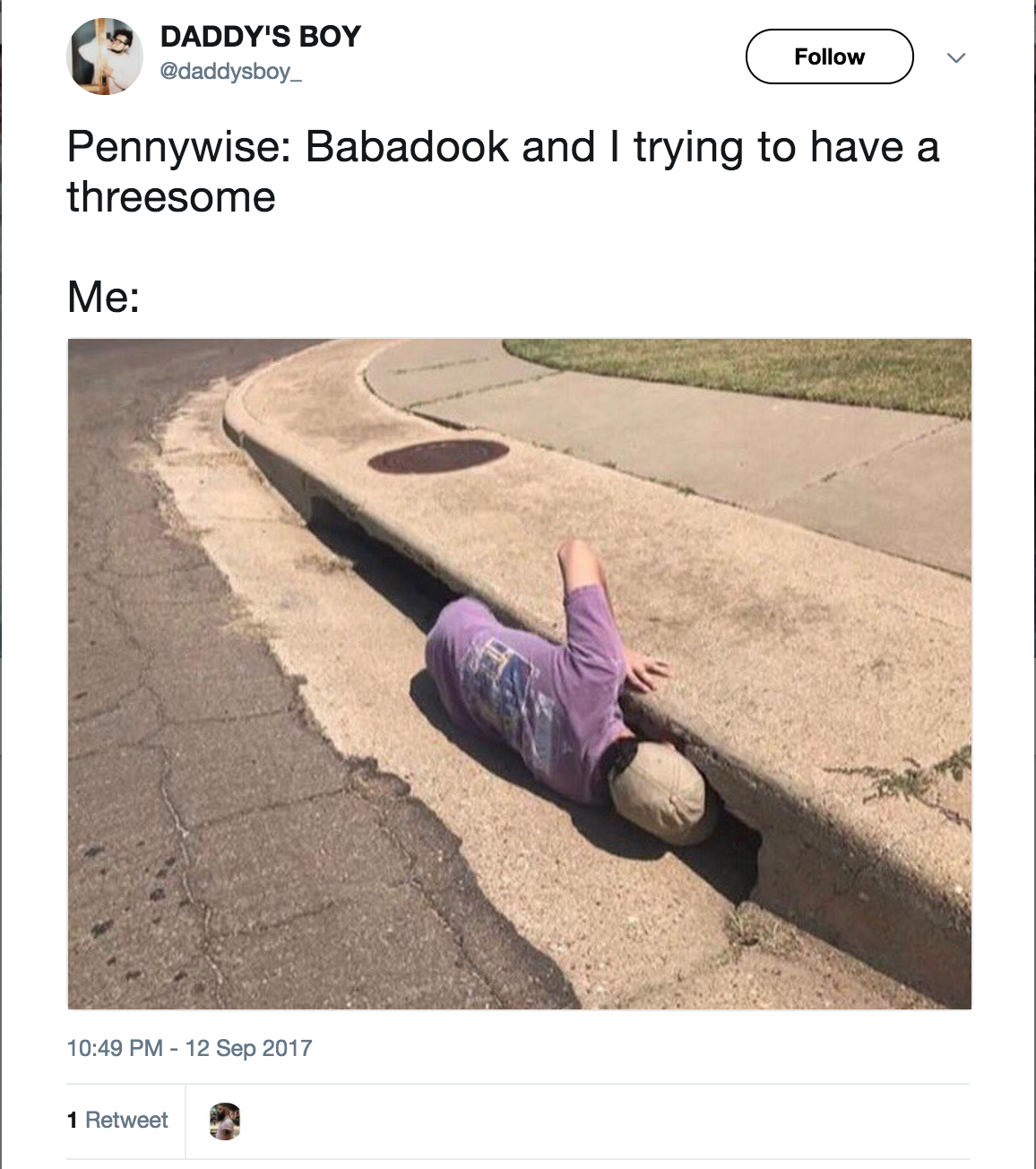 Although not everybody loves the idea of an LGBT Pennywise.
Apparently, if you start tweeting about Pennywise being an LGBT ally, far-right trolls get pretty triggered.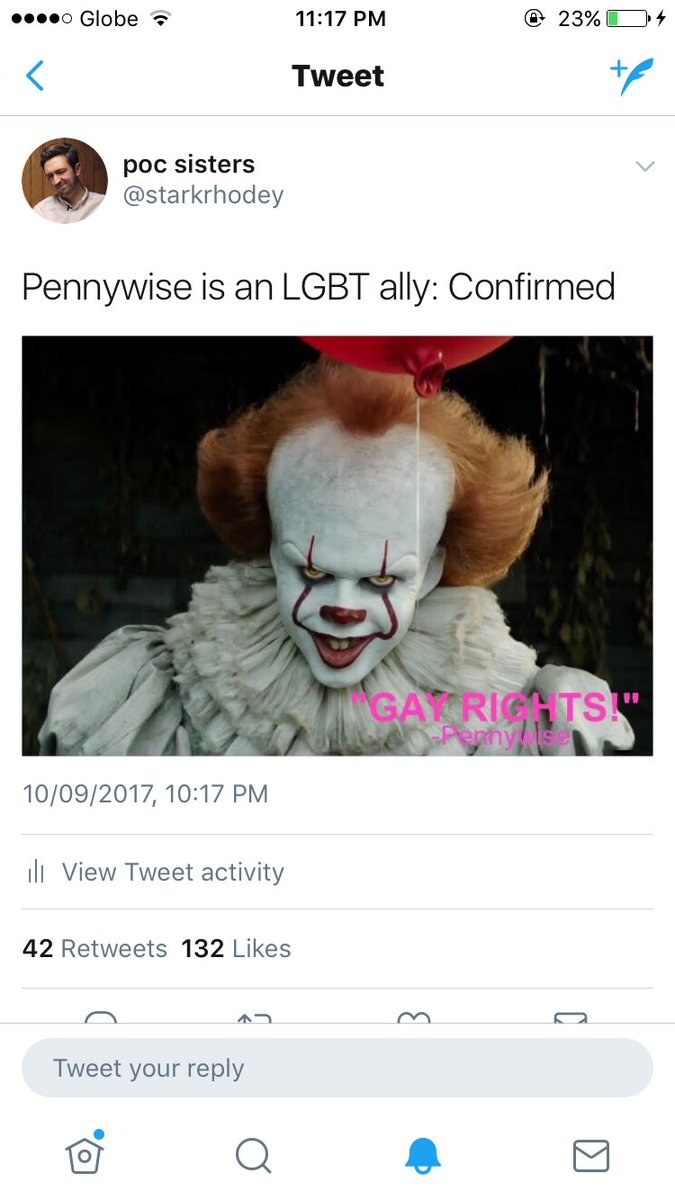 Warning: The language here gets pretty graphic.
This Twitter user seemed REALLY pissed that Pennywise was gay for some reason. Sad.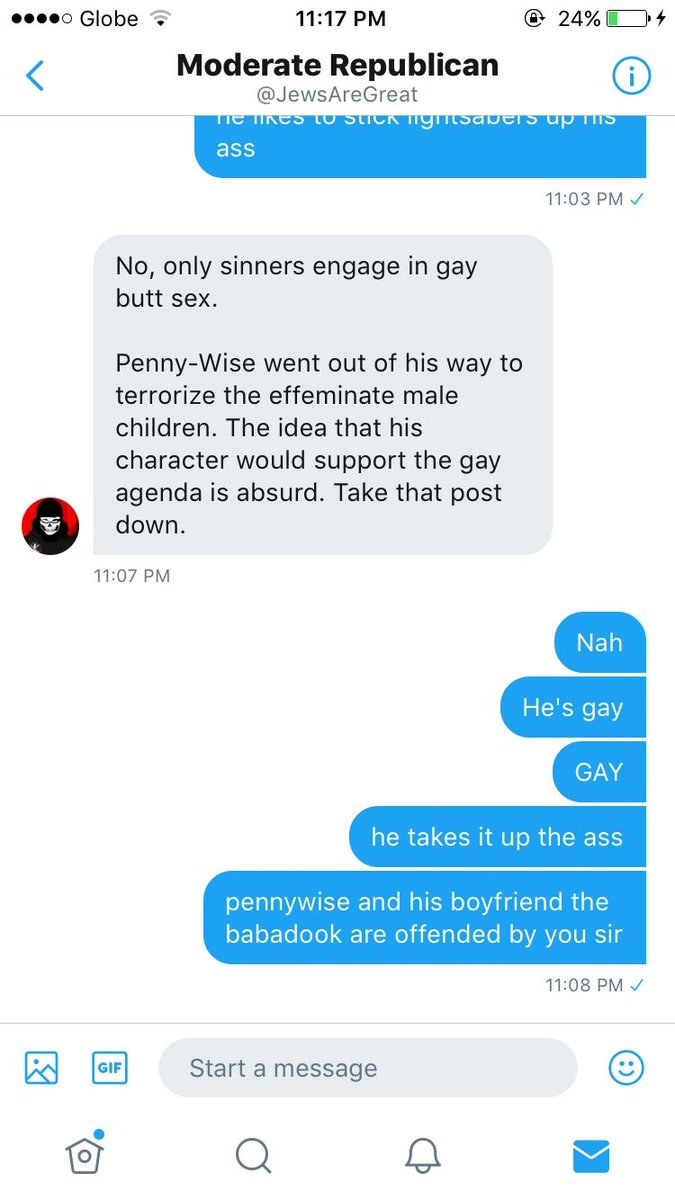 Their account was suspended shortly after. So moral of the story here, I guess, is that Pennywise is gay and you just have to deal with it.