This Instagram User Is Helping Thousands Of Women Finally Open Up About Their Problems
@fatibolady has quickly become one of the most popular and important Instagram accounts in Nigeria.
Ziya'atulhaqq Usman Tahir is a 27-year-old wedding caterer from Bauchi, Nigeria.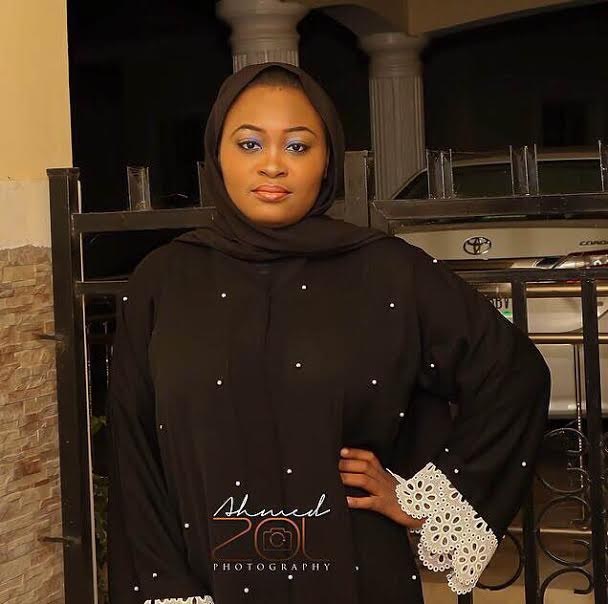 Tahir is also known as @fatibolady. She has one of the most popular Instagram accounts in Nigeria. It's only been up for two months and it's already gained more than 40,000 followers.
Tahir receives texts and emails from women all over Nigeria. She then screenshots them and posts them anonymously on her Instagram. Then she and the commenters try to give the best advice they can.
It all started when a woman asked her for advice about what to do about her husband refusing to have sex with her.
"She was having a problem with her boyfriend," Tahir told BuzzFeed News. "I explained things to her, but she didn't want to believe me. I asked her if I could post her story on my Instagram and people will advise her. And she said 'OK, why not.' And that's how it started."
The post got dozens of replies in the first few minutes.
Since then, Tahir said she has been receiving more than 20 emails a day. She has to sift through them all to figure out which ones are best to post. "I am so overwhelmed," she said.
Tahir said that mobile apps like Instagram are super popular in Nigeria. "Nigerians, we are iPhone fanatics, everybody wants to have an iPhone. Our network is very good," she said. "Nigerians are — how can I put it — we like new things. If something new comes out, we want to use it."
Women come to Tahir with a range of problems: everything from health problems to domestic violence. For problems that require legal advice, Tahir connects the women with a human rights lawyer she works with.
Tahir said there has been only one problem so far that she decided to leave off her account. "I was like, 'No, I cannot post this. You have to go look for an Imam in a mosque, this is not something that people here can help you with.'"
The woman was complaining about her husband's, uh, size. Tahir decided not to address it publicly so no one would make fun of the husband.
It's considered embarrassing to talk publicly about your problems at home, but because her account is anonymous, people feel more comfortable talking through their issues.
Tahir lives in the north of Nigeria, which is largely Muslim. Many women there were using codeine-laced cough medicine as way to deal with their problems at home. Local authorities had to ban the manufacturing and sale of it because of rampant abuse.
"I don't think bottling up your problem helps," Tahir said. "I think people should talk about their problems. Let's say for instance, this lady whose husband has not been sleeping with her. It has been six months, your husband has not been sleeping with you. In Nigeria, you're not allowed to say something about it."
"I don't want anybody to be stigmatized," she said. "You should talk about what's happening in your home so that people can help you."
Tahir said she's now getting recognized as @fatibolady in real life. A group of women spotted her at a wedding she was working at recently.
"I was at a wedding yesterday and a lot of ladies came up to me and was like 'Oh, this is Agony Aunt, this is fatibolady.' And I said, 'No, it's not fatibolady, it's not her!'"
She plans to keep giving advice and running the account, but she wants to expand things, as well.
"I'm hoping to have my show very soon, like Oprah," she said. "I would like to have a TV show and I would like to have a blog."