Open Carry Texas and similar gun activist groups across the country have been holding demonstrations at various businesses.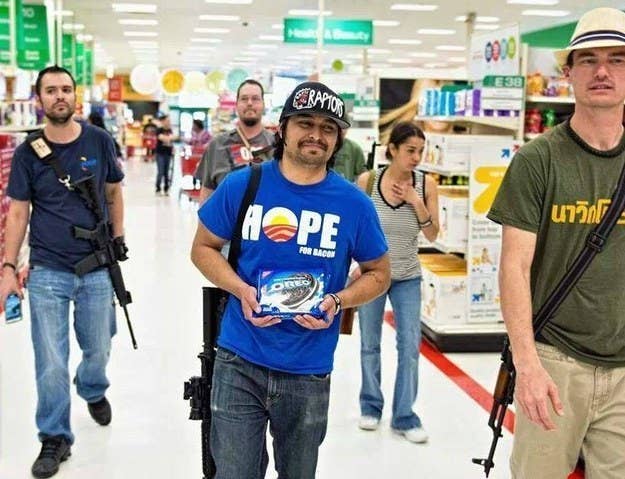 The organization Moms Demand Action for Gun Sense in America surfaced these photos of gun activists carrying assault weapons while shopping in the baby clothes section of Target.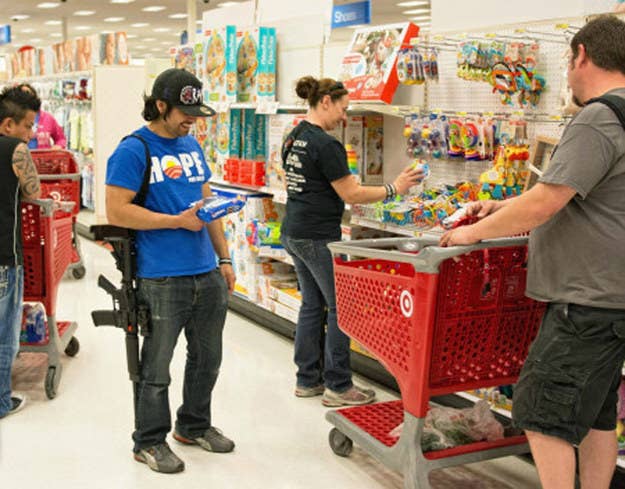 Last week, Sonic and Chili's released statements asking their customers to not bring their weapons in with them to their restaurants.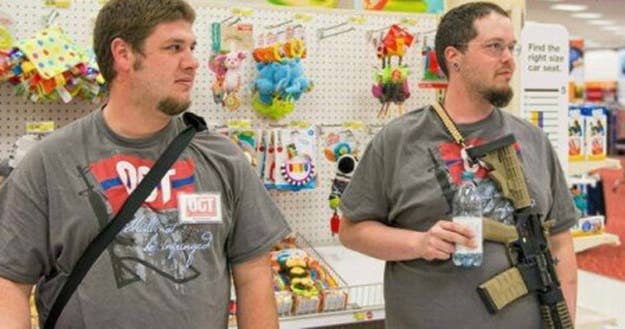 The petition argues that as long as Target stays silent about its gun policy, its core demographic of moms and families can't feel safe inside its stores.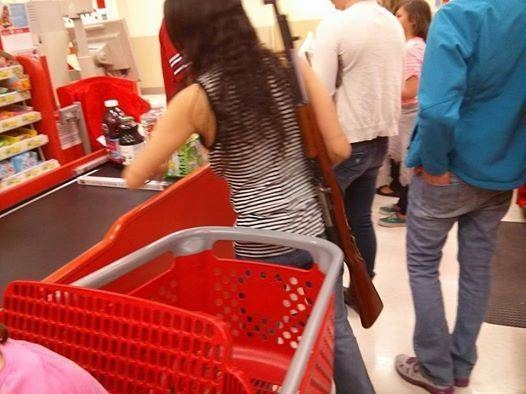 Now, many users on social media are demanding Target release a statement about its policy on customers carrying guns in stores.
Open Carry Texas took to its own Facebook page, claiming Moms Demand Action were just trolling for publicity.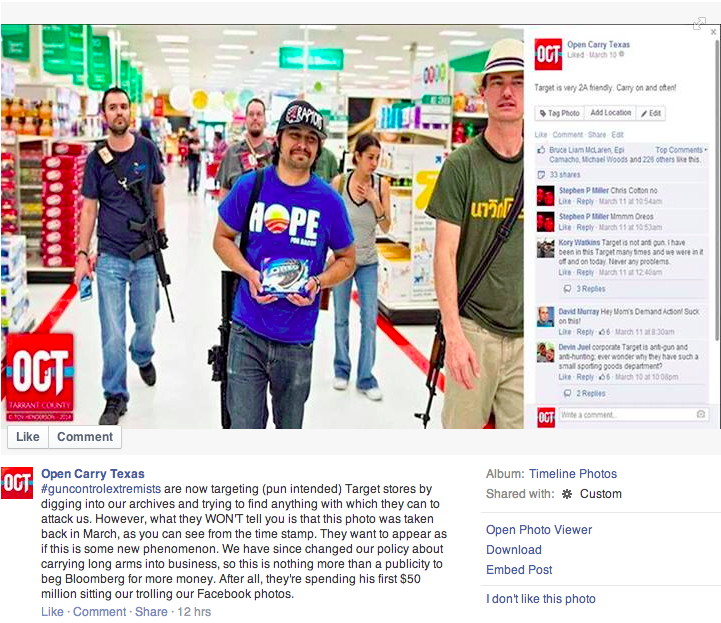 And then Open Carry Texas announced a new Facebook page it says is run by women, arguing that gun control extremists shouldn't "corner the market on women."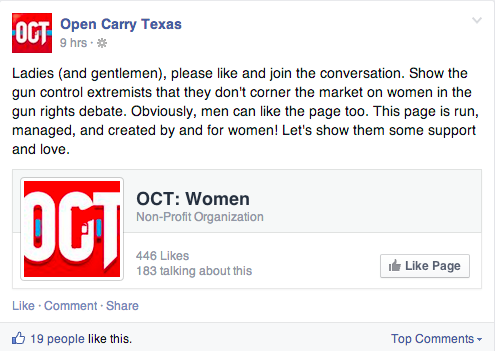 Target has yet to respond to the #OffTarget hashtag that has started in response to the photos.