Michigan Hospital Sued Over Patient's Request For No Black Nurses
"Please, No African American Nurses to care for [redacted] Baby per Dad's request."
Hurley Medical Center, a Michigan hospital, is at the center of a lawsuit which claims a nurse was reassigned after the father of a newborn requested that no African American nurses handle his child.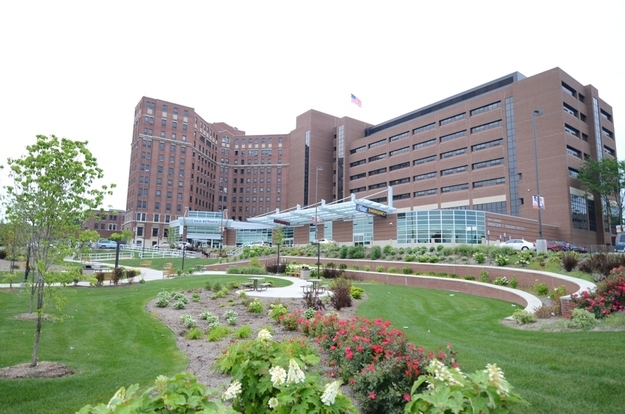 The still unidentified nurse is now suing the hospital for discrimination, claming Hurley administrators agreed to the father's racially charged request .
According to a complaint from Tonya Battle, a nurse at Hurley Medical Center, the man pulled up his sleeve to show "some type of tattoo which was believed to be a swastika of some kind." The complaint continues saying that a note requesting only white nurses was left by the father. After the note was left on the baby's clipboard there was a staff meeting and the hospital made a call to the nurse's home to tell her that she had been reassigned.
Hurley CEO Melany Gavulic spoke to reporters about the incident saying:
"The father was informed that his request could not be granted, and as a result, all nurses remained available to care for his baby... We appreciate the community's concern and involvement today, as we publicly clarify the facts of this case. The medical center looks forward to a quick and amicable resolution."
Local news station WJRT in Flint obtained a copy of the note left by the unnamed father. The nurse claims in her lawsuit that after she was handed this note, the father rolled up his sleeve to reveal a tattoo that's been described as a swastika.