Denise Corliss, an electrical engineer from Texas, and then-2-year-old Bretagne, worked 12-hour shifts together at Ground Zero following the Sept. 11, 2001, terrorist attacks. They joined search and rescue team Texas Task Force 1 only a year earlier.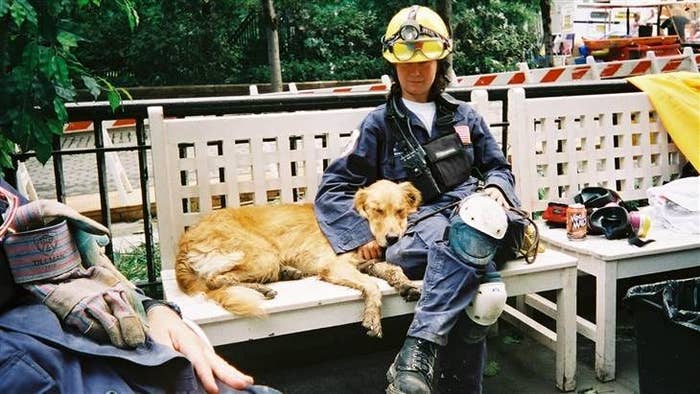 Corliss selected Bretagne for training when she was only an 8-month-old puppy.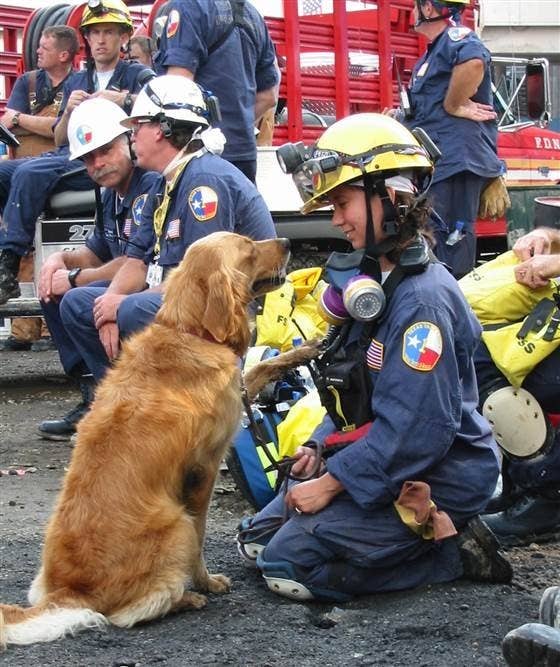 "The disaster dogs are essentially looking for people — survivors — in a disaster environment," Corliss told BuzzFeed. "The dogs have to be to climb over rubble and collapsed buildings and climb ladders."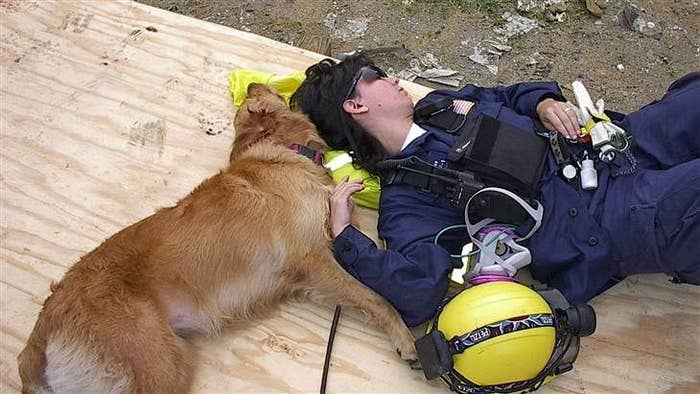 Thirteen years later, Bretagne is no longer in the business of rushing into disasters. Instead, she works at a local elementary school as a dog children can read aloud to so they can practice their reading skills.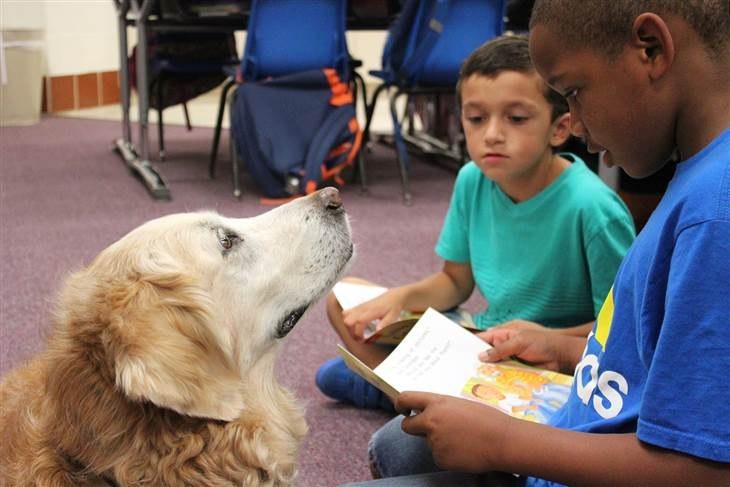 Thursday marked the first time since 2001 that Bretagne had come back to the scene of the World Trade Center buildings.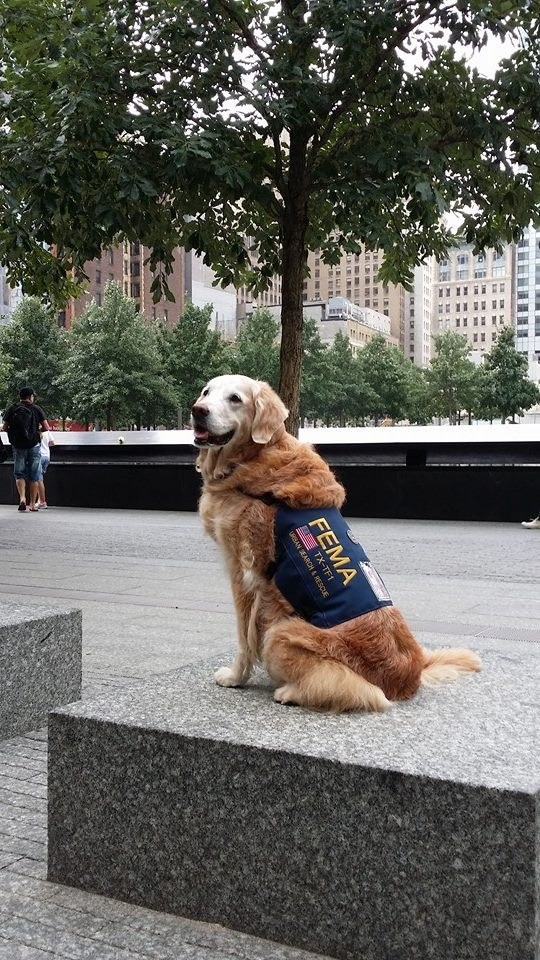 The 15-year-old former disaster dog even made a stop at NBC's Today show for an interview about what life has been like since her work at Ground Zero.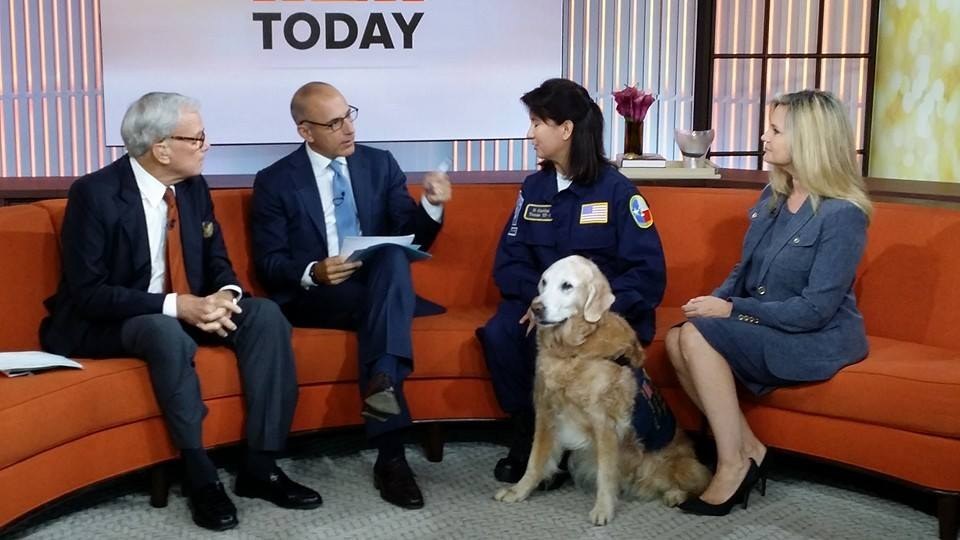 Also, recently, The Penn Vet Working Center honored Bretagne by naming a service dog in training after her: Bretagne 2.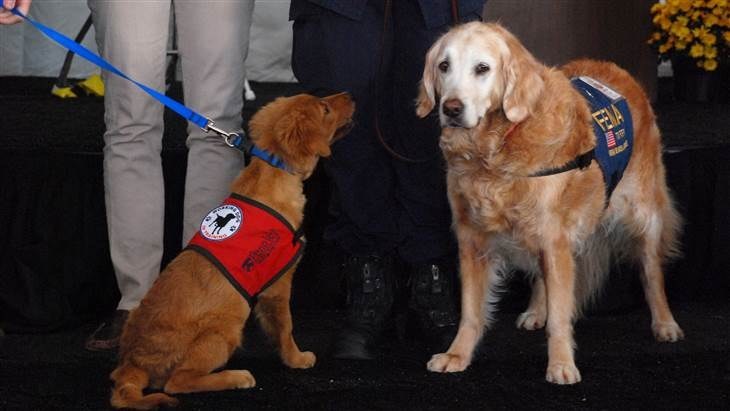 "I was very honored that they were naming a puppy after Bretagne," Corliss said. "A female golden retriever, so they said naturally my Bretagne came to mind."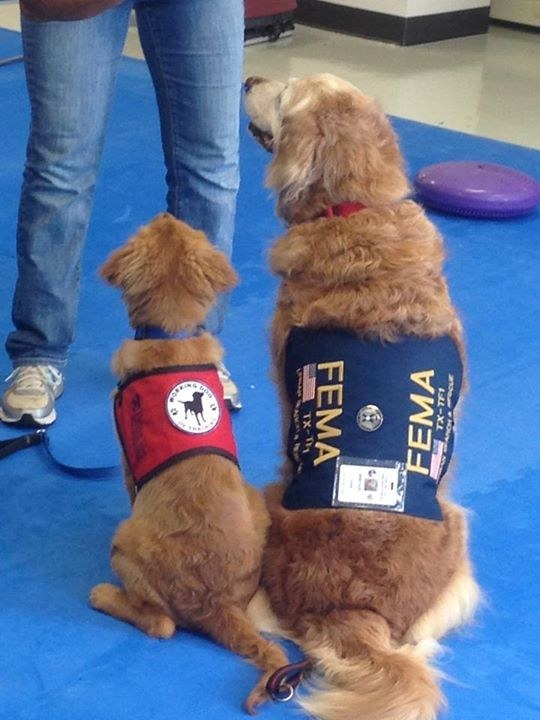 Bretagne was also entered in the Hero Dog Awards, which is an award ceremony for service dogs run by the American Humane Association. Bretagne as of Thursday afternoon is in third place.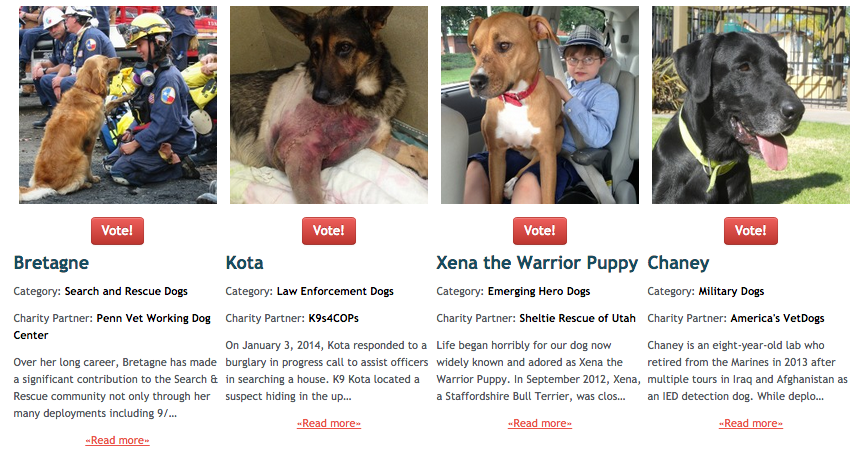 The winning dog will be award $5,000 at the award ceremony in Beverly Hills at the end of September.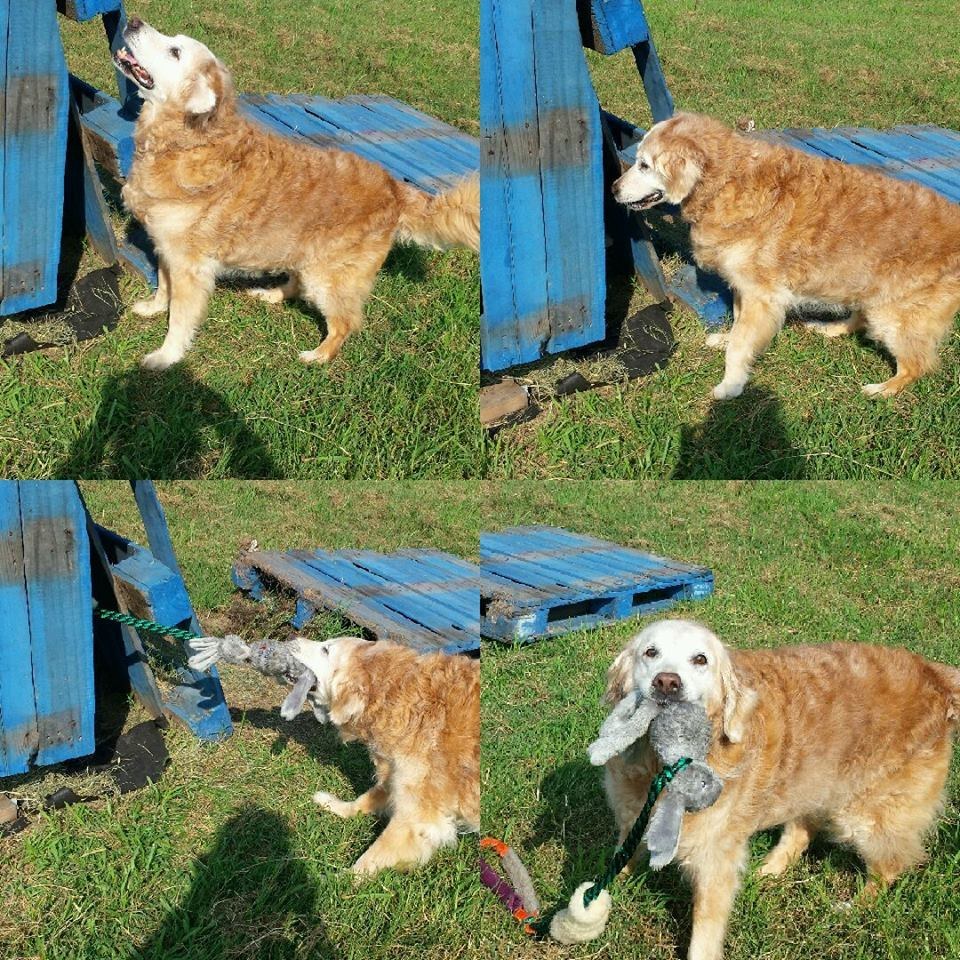 Corliss told BuzzFeed that it was believed that Bretagne was the last surviving dog that worked at Ground Zero.
"What we know is that Bretagne is believed to be the last responding dog from the FEMA system," Corliss said. "Of those dogs, she was the last survivor that responded to the trade center."
As Bretagne's story went viral last week, owners of other service dogs came forward on social media to share their stories. It also appears as though there may be a few other dogs who worked with Bretagne who are still alive and well that FEMA was not aware of.