Yesterday, we wrote about this viral horse picture. If you've been on the internet in the last few years, chances are you've seen a tweet or a Tumblr post or SOMETHING about this horse picture.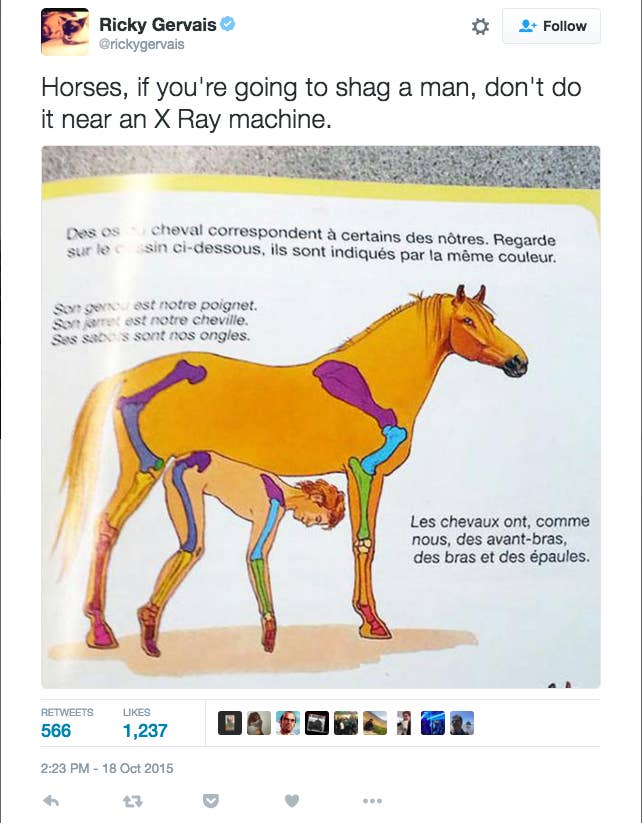 Before yesterday, here's what we've knew about it: It's French and it's super fucking weird.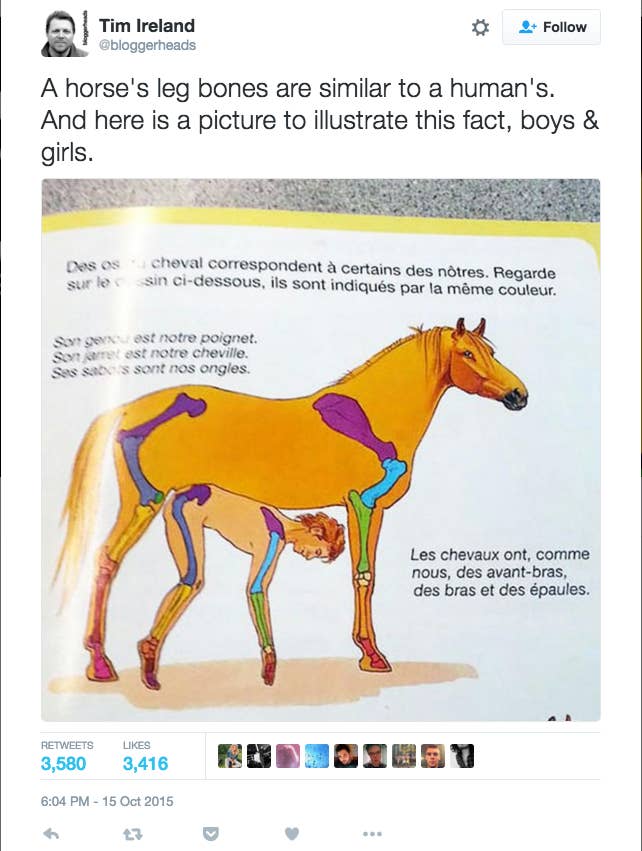 😕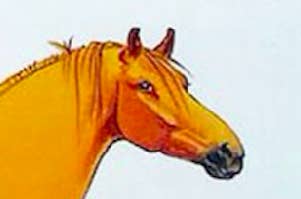 😕😕😕😕😕😕😕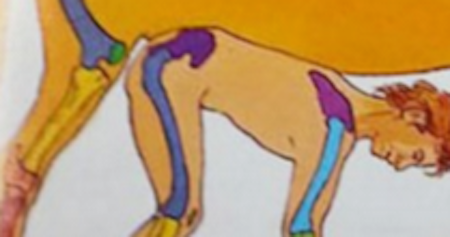 This weird French horse is everywhere and no one knew where it came from!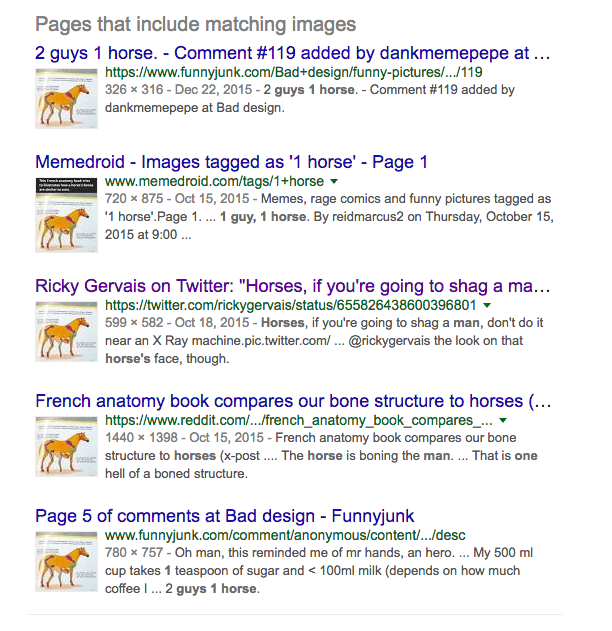 Well, BuzzFeed France was able to get a copy of the original book the picture came from, which is called L'imagerie du poney et du cheval or Images of Ponies and Horses. It was published by a company called Fleurus. It was part of a collection of children's books.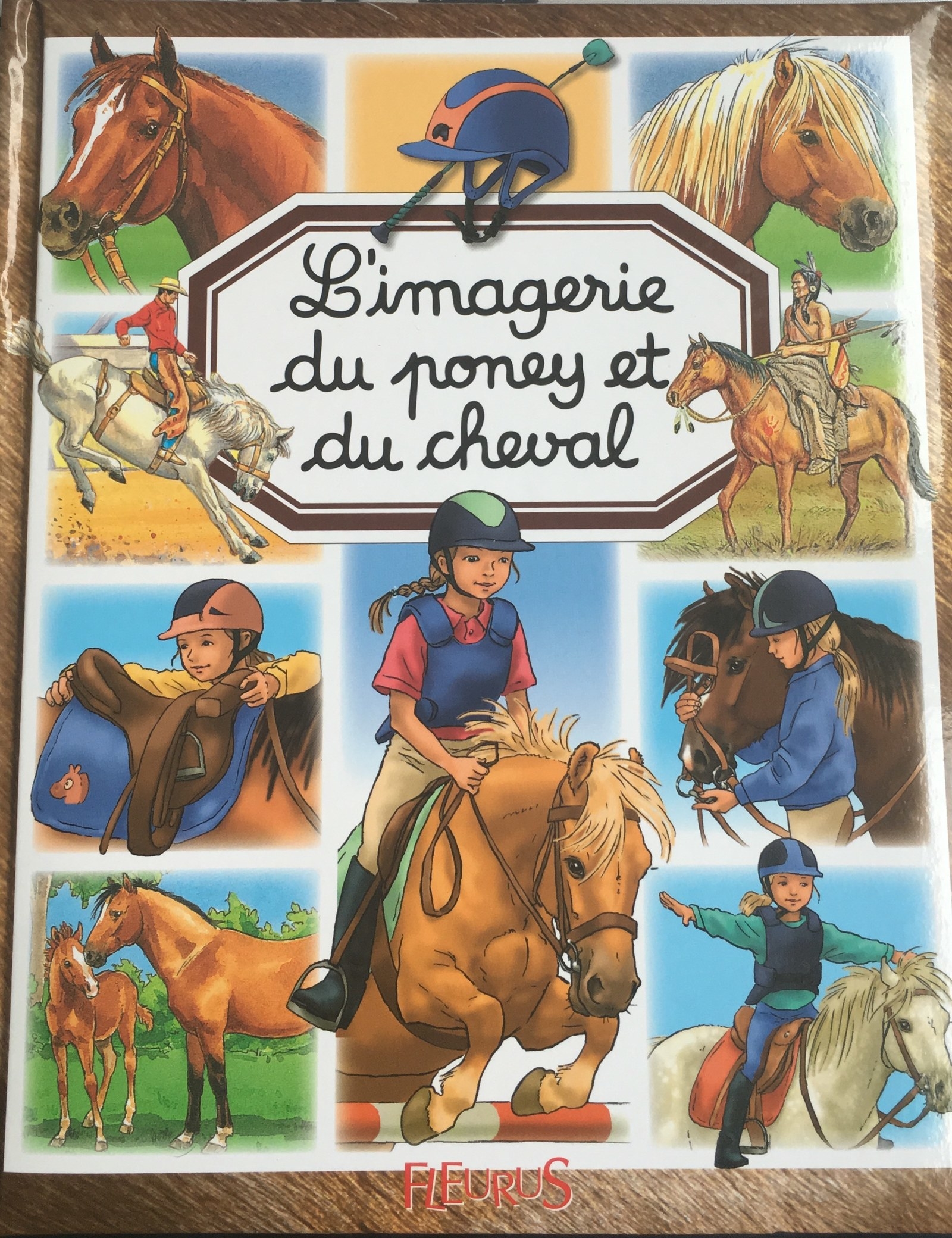 The book was published in 1998 and it's sold about 20,000 copies every year and it was even rereleased in France in 2013. AND NO ONE EVER MENTIONED HOW FUCKING WEIRD IT IS. The publisher told BuzzFeed that no one ever even sent a letter about it.
"Obviously, we never wanted to shock our readers with that drawing," a Fleurus spokesperson told BuzzFeed.
"We publish educational books and make realistic or explanatory illustrations. In that case, our goal was to make the child visually comprehend that the bone structure of the horse and the human being are similar," they said. "Putting them in the same position makes the likening more understandable and concrete."
They said they might change the image.
"If this picture can be misinterpreted and thus be shocking, we will change it for the next reprint of the book, scheduled for next September," the spokesperson said.
😕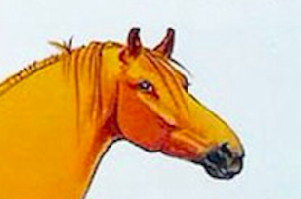 Well, things got even weirder with this horse thing. Facebook seems to be flagging this article — the one you're reading right now — as pornography.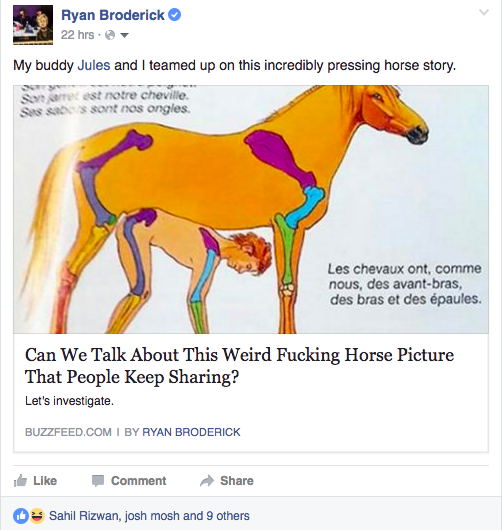 If you share this article on your timeline, this is what pops up on Facebook: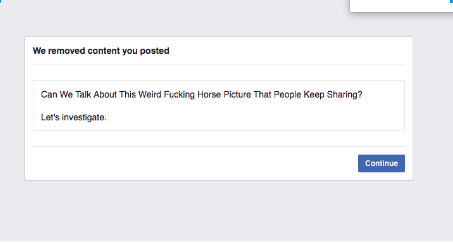 And then, after Facebook removes this article from your feed, it makes you go through your photos and verify that none of them are pornographic.

Seriously, all this over a weird picture of a horse.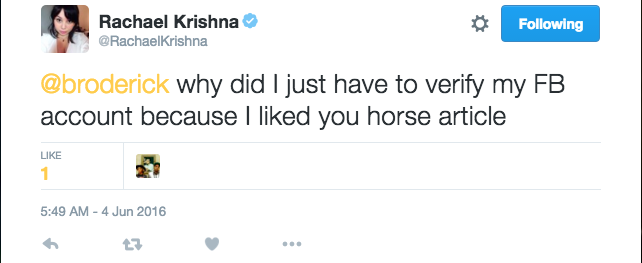 In fact, Facebook's moderators seem to find this horse picture so inappropriate, a member of BuzzFeed's social media team received a 24-hour ban from posting on BuzzFeed's Facebook page.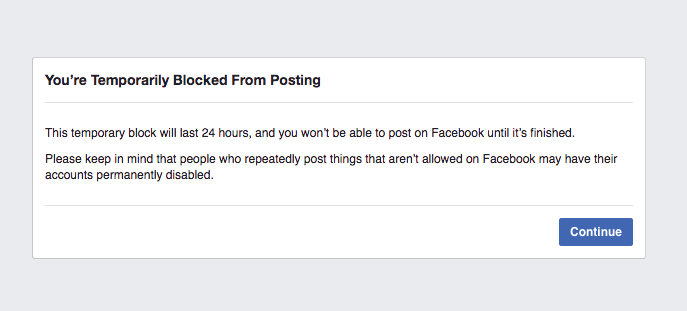 BuzzFeed has reached out to Facebook for comment.