Lauren Hill, The Inspiring College Basketball Player Fighting Brain Cancer, Dies At 19
In November, over 10,000 people attended Hill's first college game.
Lauren Hill, whose inspirational fight against brain cancer made headlines last year, died at age 19.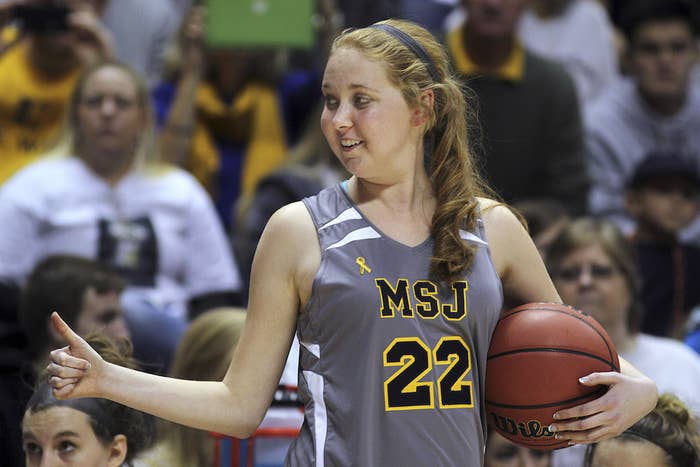 Hill was diagnosed with brain cancer in 2013 when she was 18-year-old.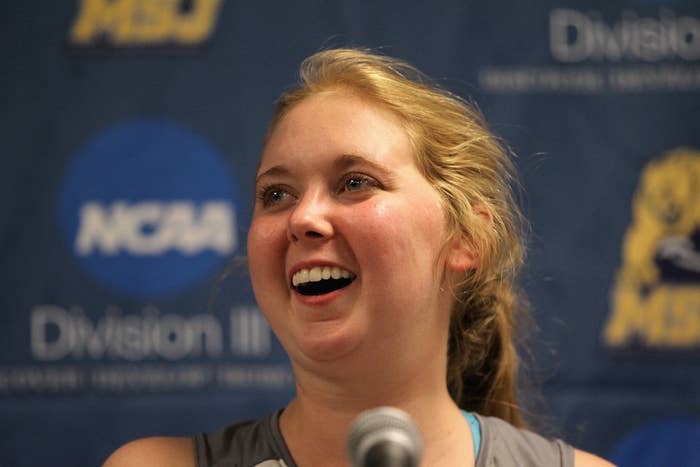 Hill worked with numerous fundraising and advocacy groups. Her nonprofit foundation helped to raise more than $1.5 million for cancer research with the group The Cure Starts Now.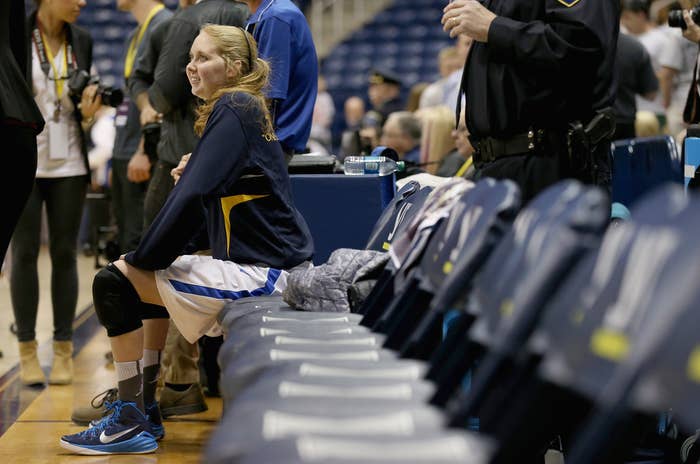 The freshman basketball player at Mount St. Joseph University also spoke often about she wouldn't allow her illness to hold her back.
"Anything can happen at any given moment. What matters is right now," Hill told The Associated Press last year. "Especially after this kind of diagnosis, your perspective on life and what you value changes."
Mount St. Joseph was able to move up its opening game — pictured below — against Hiram College to Nov. 2, so Hill could play. The 10,000-seat arena sold out in less than an hour.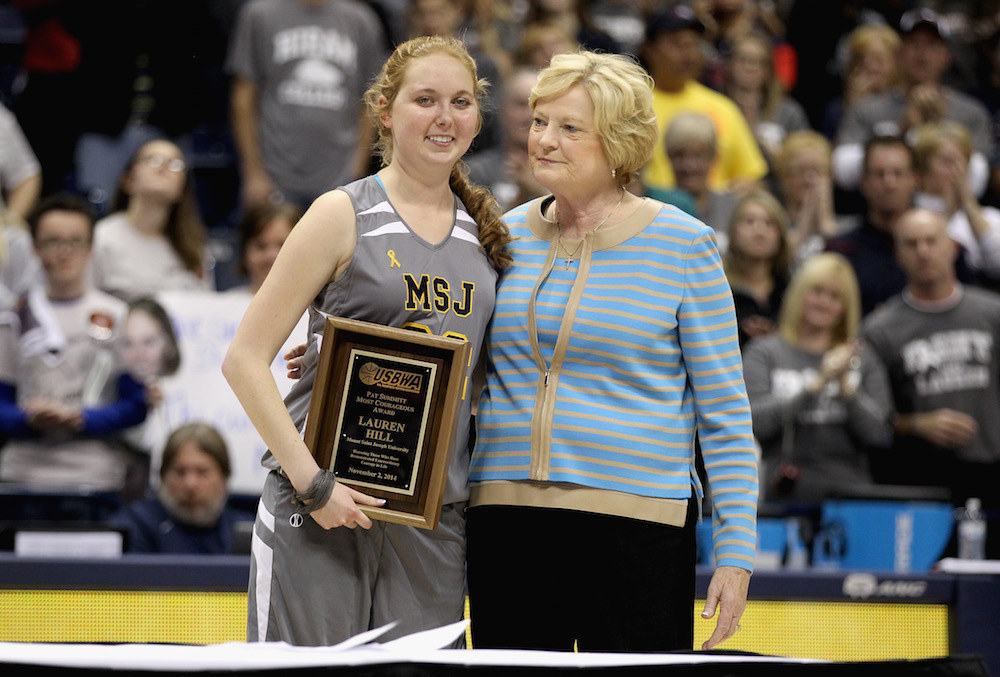 During the game, Hill played with her non-dominant hand due to the tumor affecting her right side. She made a layup 17 seconds in the game and scored the last basket of the game.
"Today was amazing. I'm truly happy, it's a really good day," she said after the game. "To play on a college court, to put my foot down on the floor and hear the roar of the crowd."