When news broke that Kim Kardashian West was held at gunpoint by two men dressed like police officers in her Paris hotel room, her American fans were horrified.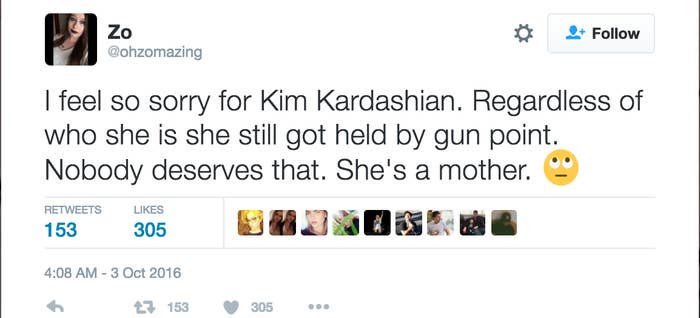 Both Agence France-Presse and the Associated Press reported that the men stole millions of dollars' worth of jewelry.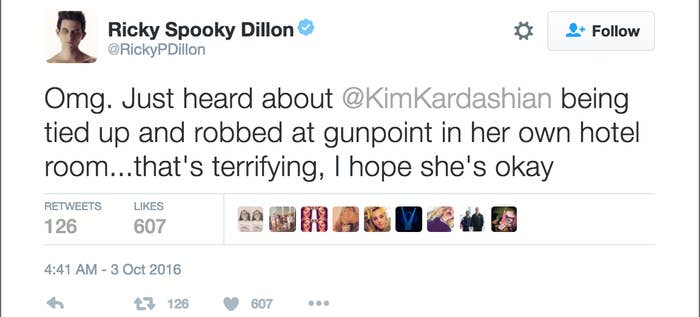 "She is badly shaken but physically unharmed," Kardashian's spokesperson said by email.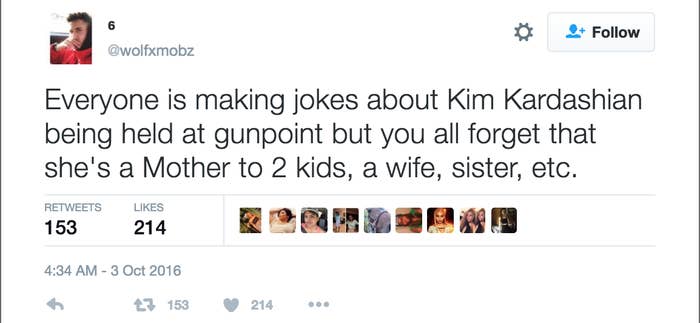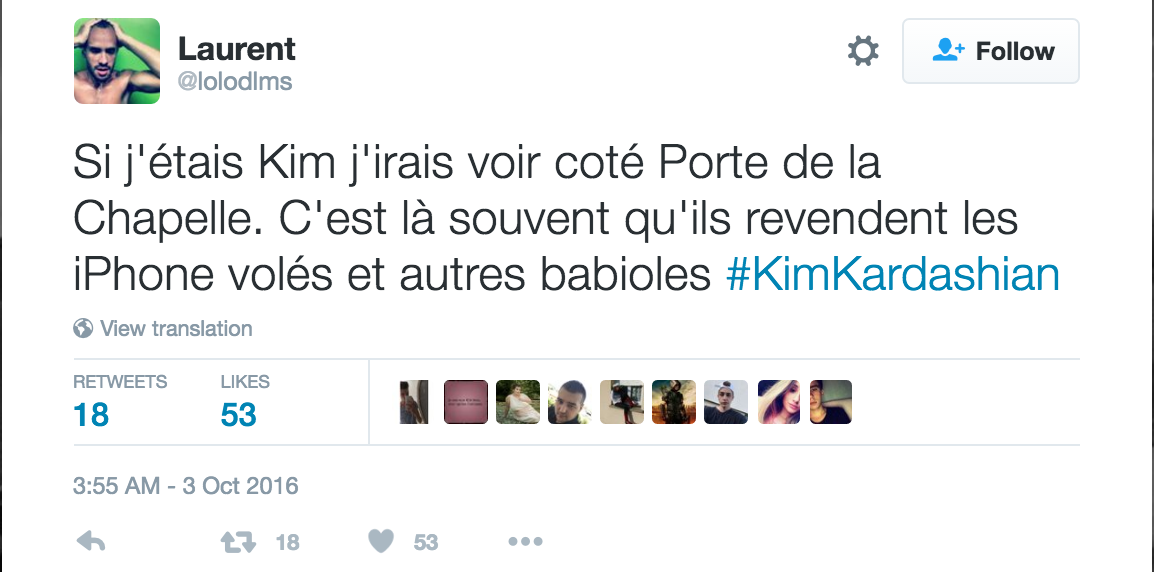 There were jokes about why she had that much money on her in the first place.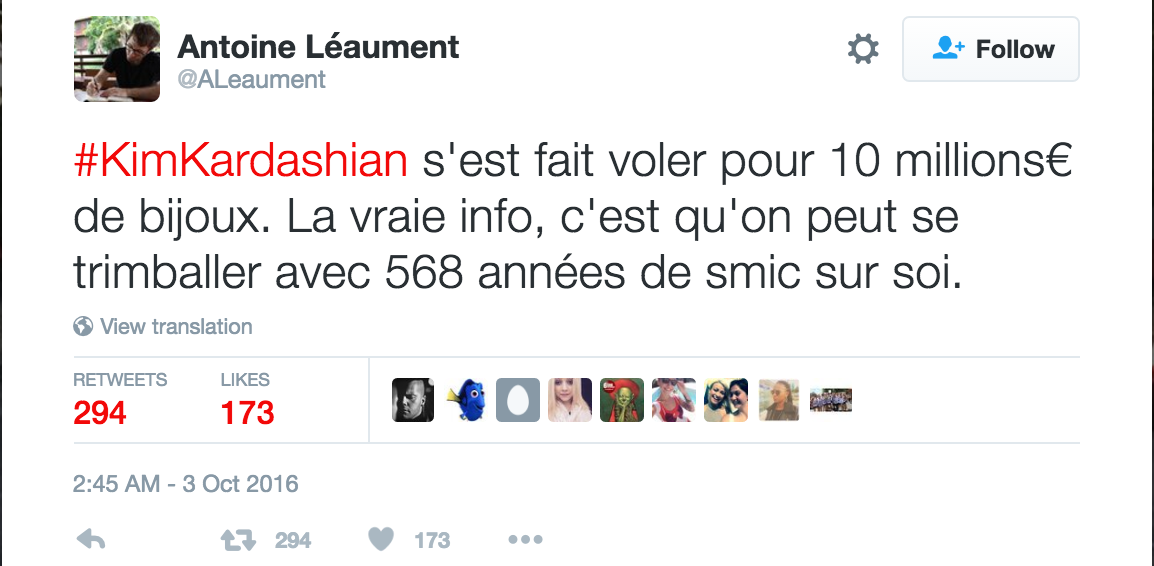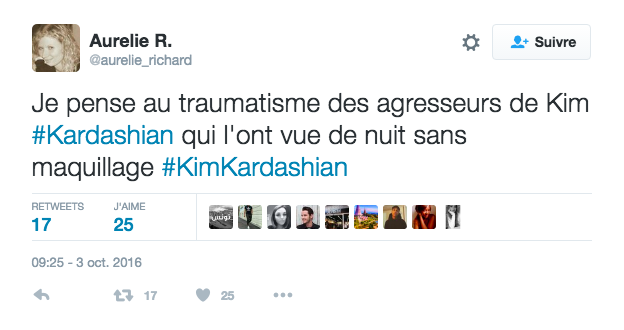 There were jokes, obviously, about her very famous backside.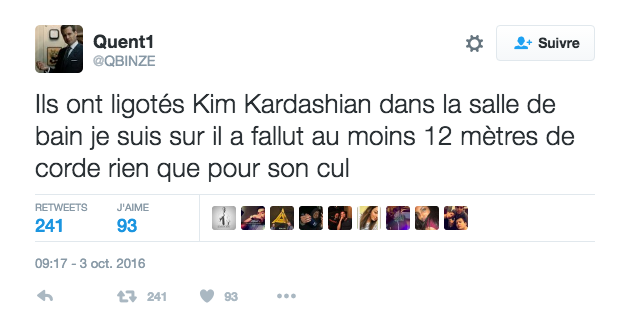 And many French people seemed to have trouble sympathizing with a Kardashian, in general, it seems.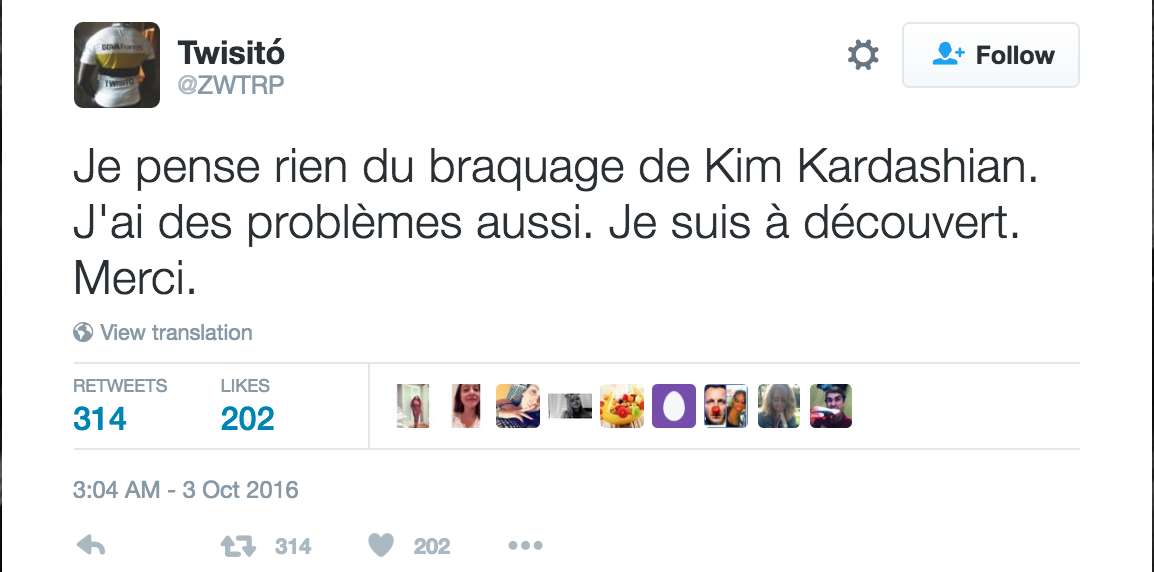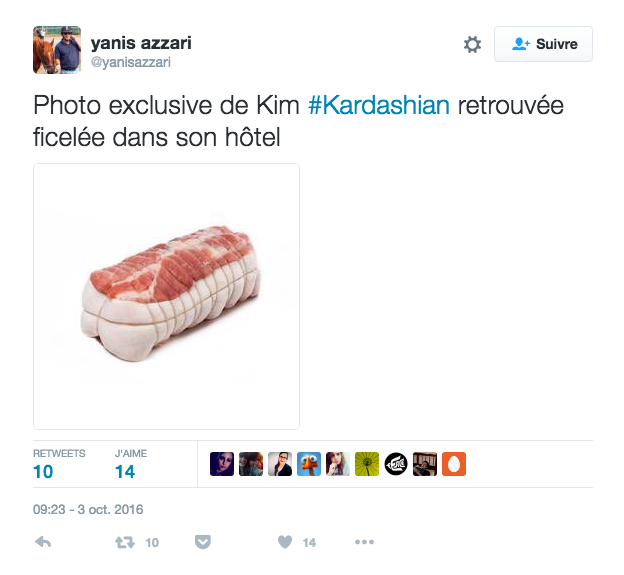 Like I said, the French and the Americans have very different cultures.