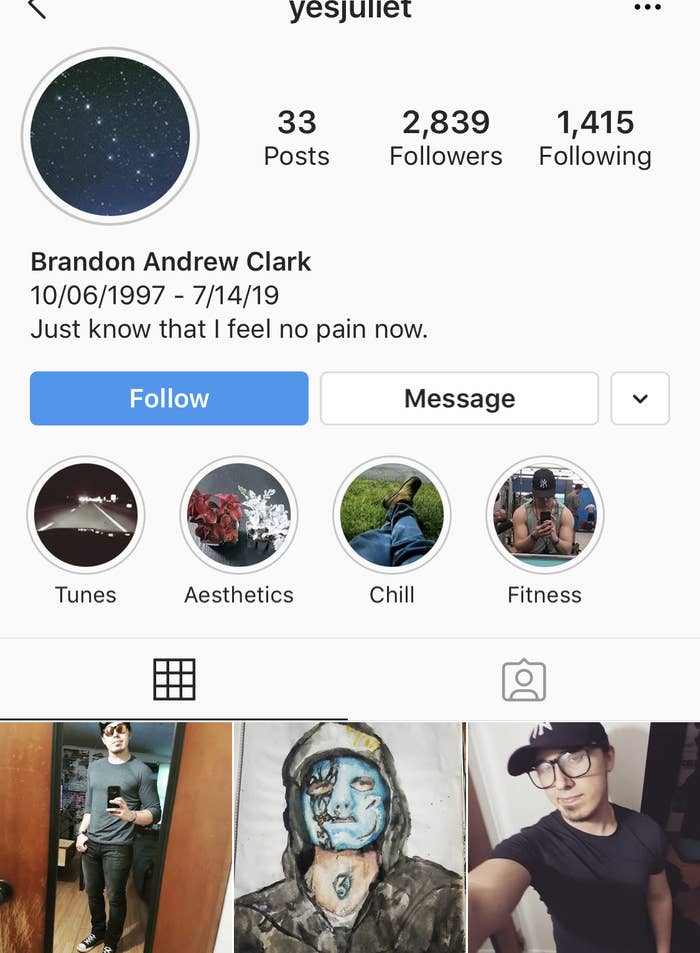 A low-level Instagram influencer killed a popular e-girl and posted photos of her body on social media sites, police said.
Brandon Andrew Clark, 21, allegedly killed fellow influencer Bianca Devins, a 17-year-old from Utica, New York, in his car and, according to police, posted photos of the body to Instagram, 4chan, and Discord.
A spokesperson for the Utica Police Department told BuzzFeed News that Clark was also posting photos to Instagram Stories as officers held him at gunpoint.

Clark, who told officers he was going to harm himself with a knife, was treated for his injuries. On Monday, he was officially charged with second-degree murder.
Clark was known as @yesjuliet on Instagram, where he had a relatively small following of around 3,000 followers. Leading up to the alleged attack, Clark posted a picture from the movie Fight Club and then a photo from his car, captioned, "Here comes Hell. It's redemption, right?"
Clark's account mostly mostly contained content about emo and metal music, selfies, and photos of him working out.
In a statement Monday, Utica police said that Clark called 911 himself and made incriminating statements about Devins' homicide and suggested that he intended to harm himself. Officers were dispatched. The first arriving officer located a black SUV with a male lying on the ground beside it. As the officer approached, Clark began to stab himself in the neck with a knife. The officer requested emergency medical care.
After attempting to injure himself, the police statement said, Clark laid down across a green tarp that was on the ground some distance away. Officers immediately noticed brown hair beneath the tarp. They questioned Clark about what was beneath the tarp and he confirmed it was Devins' body. Clark then used a phone to take selfies of himself laying across the body.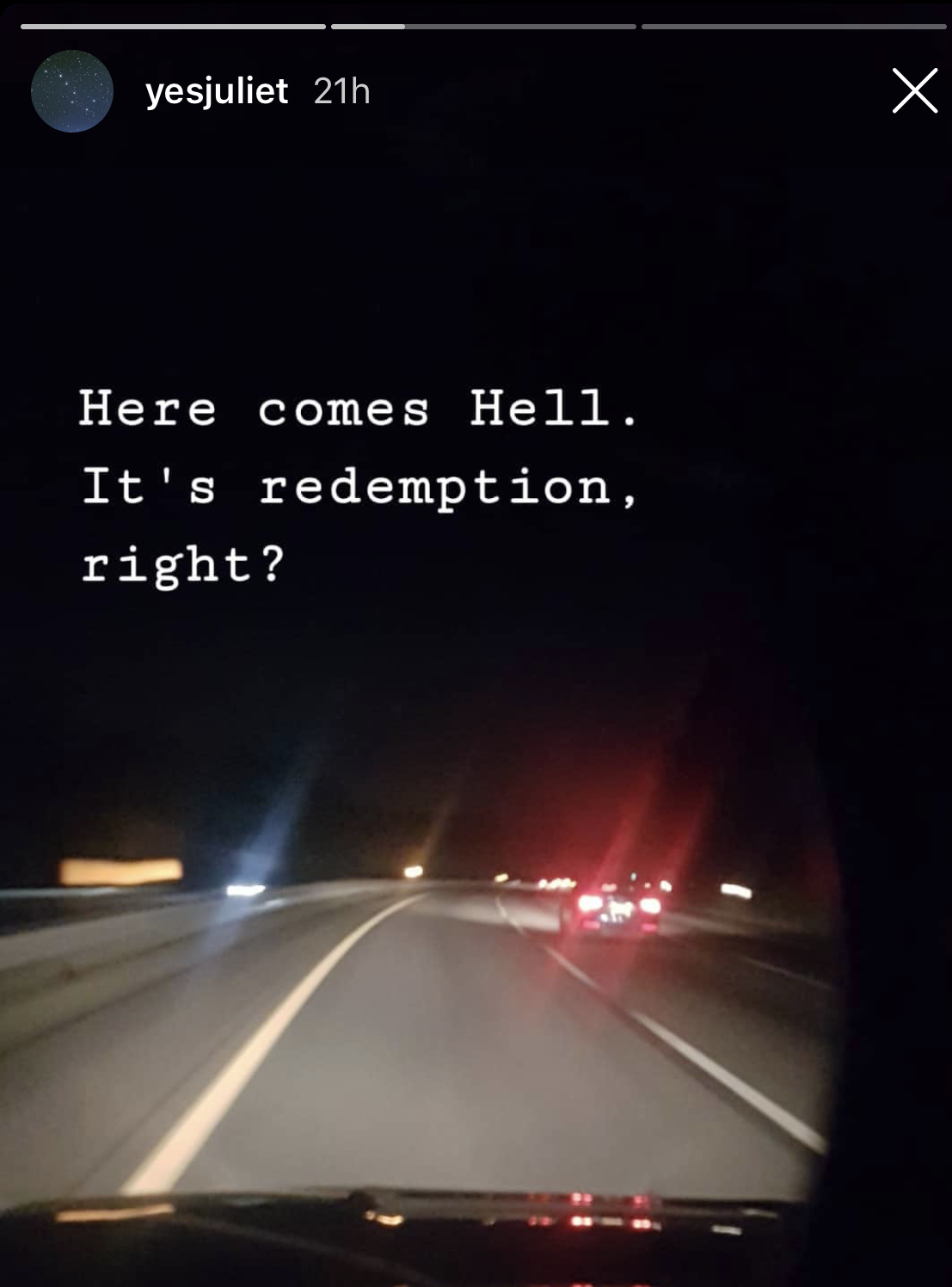 Earlier Sunday morning, Clark had posted a photo of a bloodied body with the caption "I'm sorry Bianca."
Sunday night, as BuzzFeed News reviewed Clark's Instagram, the photo of Devins' body was still up and had been put behind a sensitive content filter.
A spokesperson for Instagram declined to comment on an ongoing case, but after being contacted by BuzzFeed News, they removed Clark's account for violating their policies. They have also taken steps to prevent others from re-uploading the content to Instagram.
Hours after news broke on social media of Devins' killing, users began flooding both Clark and Devins' profiles. Hundreds of accounts began posting in the comments that they were hosting photos of Devins' body and asking people to follow them.
Other users claimed it was all a stunt organized by Devins and Clark to gain more followers.
Devins' account, which was still active as of Monday morning, had around 6,000 followers at the time of her death, and she was commonly referred to by her followers as an e-girl — a young woman who uses social platforms like TikTok, Instagram, and Tumblr to post about anime, video games, and emo-adjacent fashion.
On her account on the question and answer platform, tellonym.me, the 17-year-old said she was planning to go to Mohawk Valley Community College and major in psychology in the fall.
In a statement Monday, Devins' family described Bianca as a talented artist and wonderful young girl who was excited about starting school
"She is now looking down on us, as she joins her cat, Belle, in heaven. Bianca's smile brightened our lives. She will always be remembered as our Princess," the family's statement reads. "Your prayers help to strengthen us through this difficult time."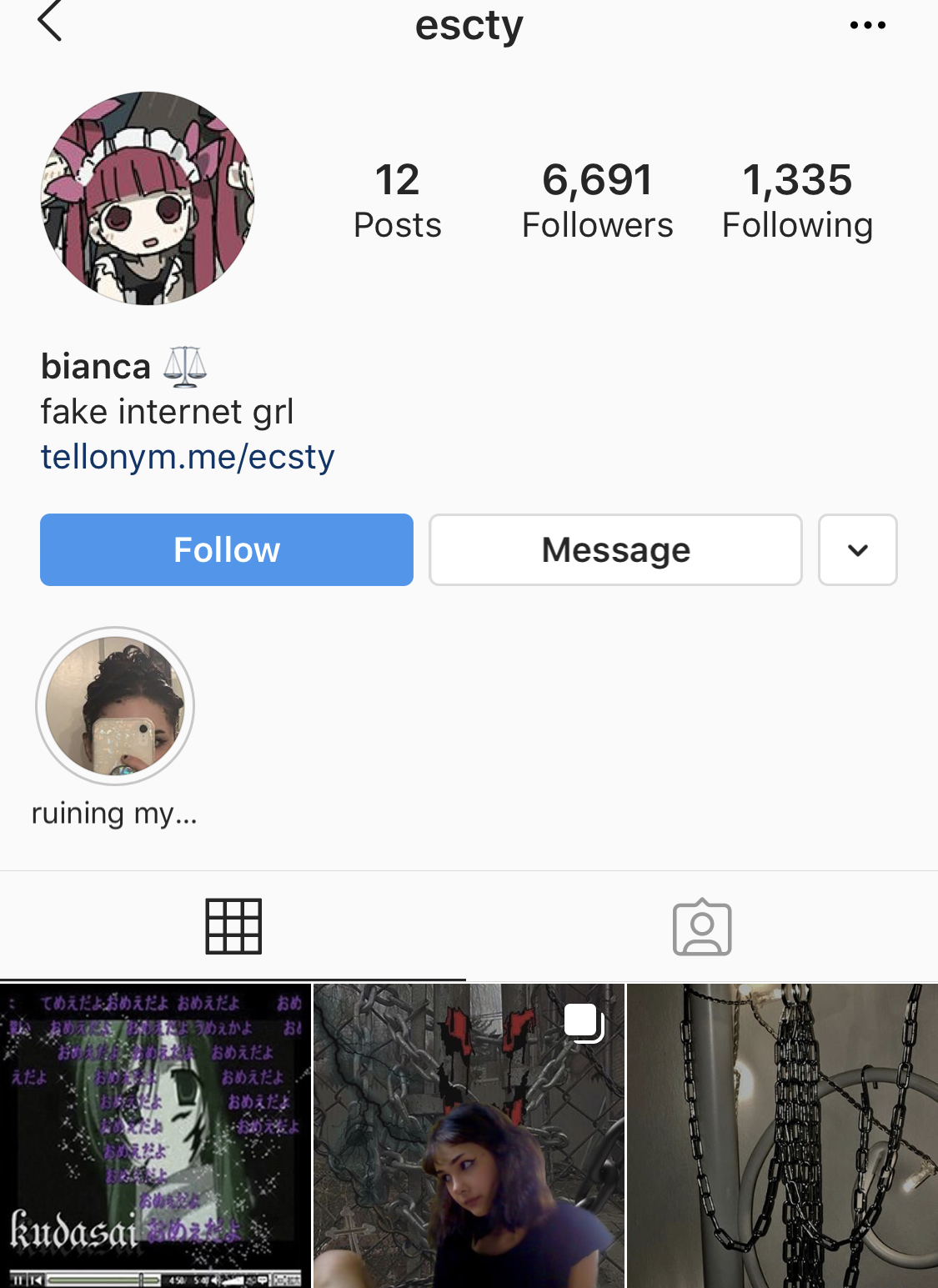 The Utica police spokesperson said they're trying to contact the various platforms that Clark used to share photos of the alleged attack.
Clark was active on 4chan and Discord, where people began sharing the photos of Devins' body on Sunday. In one 4chan thread, users asked for specs on what kind of knife was used in the attack. In another thread, users posted Devins' address and argued about whether the photos were real.
According to Utica police, the couple had just attended a concert together and were in a relationship.

"One of the other rumors we're hearing is that there was a stalking incident," the spokesperson said. "She met with him willingly."
In the official statement Monday, Utica police said that the two had met on Instagram two months ago and used the photo sharing service as their primary source of communication. But they had met in person on a number of occasions and knew each other's family.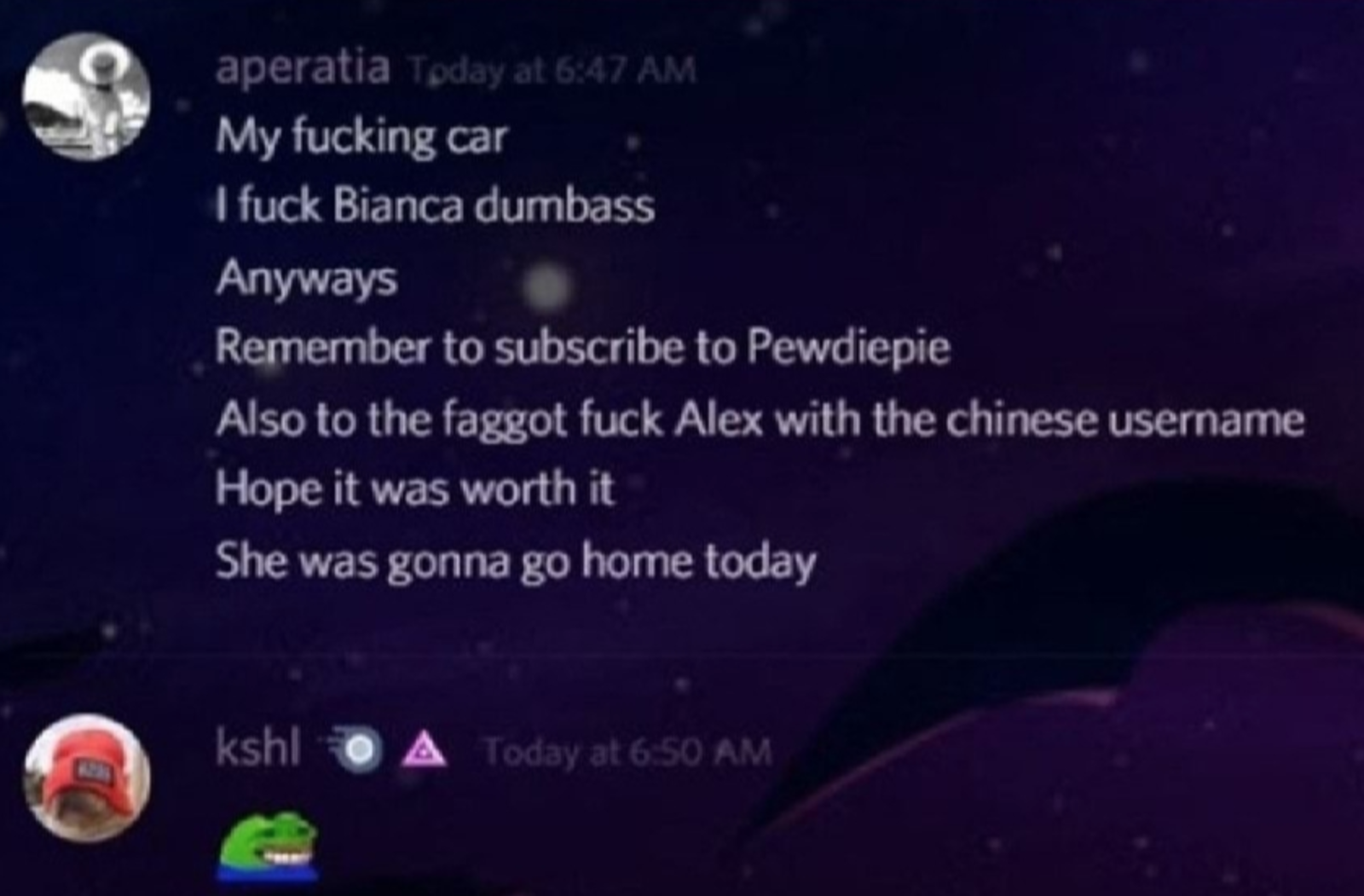 After the attack, Clark allegedly logged on to Discord under his username "aperatia" and posted a photo of Devins' body, writing, "sorry fuckers, you're going to have to find somebody else to orbit."

The phrase "find somebody else to orbit" is a reference to the men's rights movement and its red pill theory's concept of "beta orbiter," which describes "low-value" men who spend time with women they're secretly in love with.
In a follow-up message on the same Discord server, according to screenshots viewed by BuzzFeed News, Clark wrote, "anyways, remember to subscribe to Pewdiepie."

Another user replied to him with an emoji of Pepe the Frog laughing. The user @kshl told BuzzFeed News that in their Discord it doesn't mean laughing, though.
"The Pepe emoji there doesn't portray laughing, but cringe or yikes," they said. "The moment I posted that I wasn't sure who in the picture was, I just thought it was some LARP by that guy."