High School Seniors Pranked Their School By Mailing Out Fake "Mandatory Vagina Inspection" Letters
Ew.
The senior prank pulled off last week at Prior Lake High School in Minnesota has caused a pretty huge stir and upset more than a few people.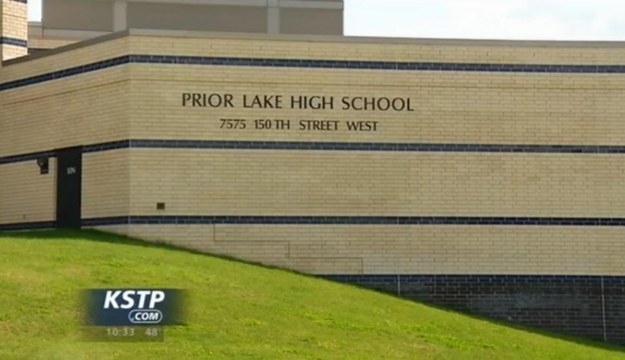 Someone at Prior Lake put together "mandatory vagina inspection" notices and stuck them in the mailboxes of over 50 students' homes.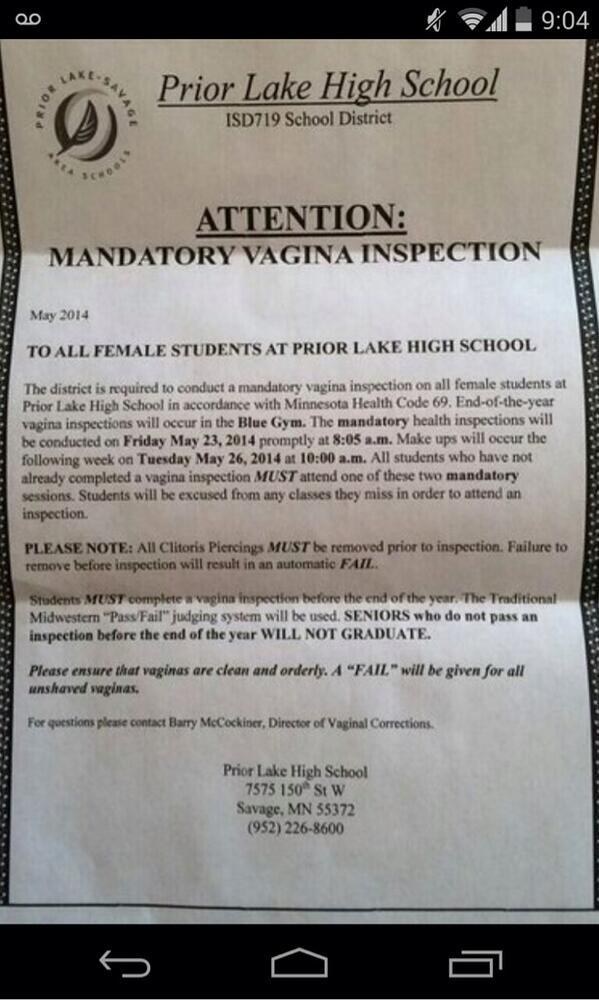 The fake notices were printed on the high school's official letterhead. It goes into pretty explicit detail about what the inspection would entail:
PLEASE NOTE: All Clitoris Piercings MUST be removed prior to inspection. Failre to remove before inspection will result in an automatic FAIL.

Students MUST complete a vagina inspection before the end of the year. The Traditional Midwestern "Pass/Fail" judging system will be used. SENIORS who do not pass an inspection before the end of the year WILL NOT GRADUATE.
Prior Lake students that were interviewed by local reporters said the whole thing was pretty immature but also said it was kind of funny.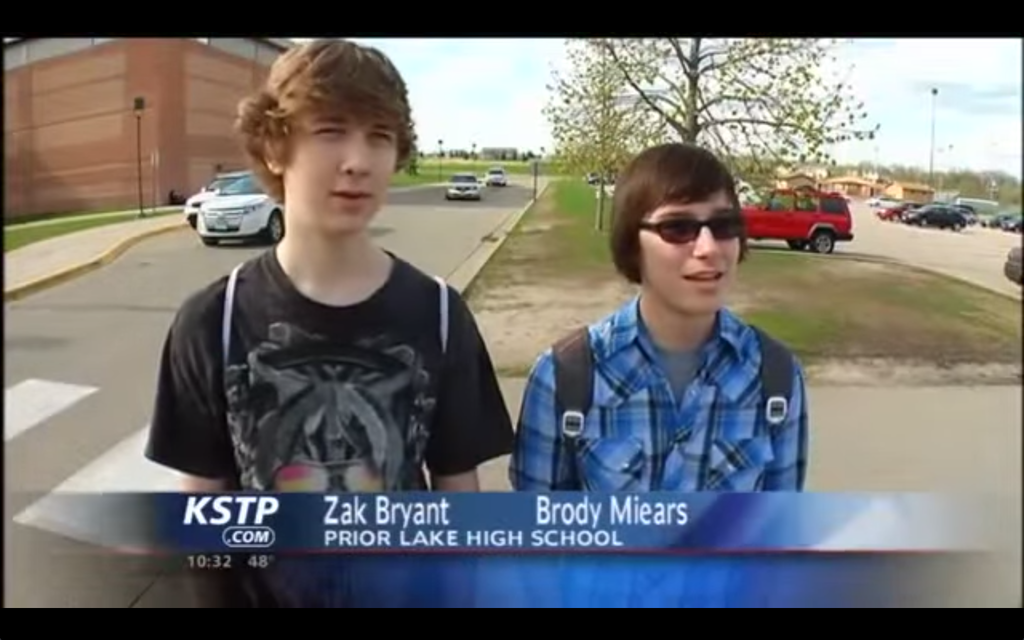 The reactions have been similarly split on Twitter, with a lot of students just impressed the whole internet is talking about their school.
The school's administration, however, said the prank was done in extremely poor taste and the local police department is currently investigating the stunt.