Here's What We Know About The Syrian Electronic Army's Widespread Digital Attack
UPDATED: The victims include The New York Times, Twitter, and The Huffington Post UK.
The New York Times website went down around 3 p.m. Tuesday afternoon, which The Times' Facebook page explained was due to a "malicious external attack."

Quickly Twitter users began to suspect that the Syrian Electronic Army was behind the outage.
In April, The Syrian Electronic Army hacked the Associated Press Twitter account, announcing false explosions at the White House.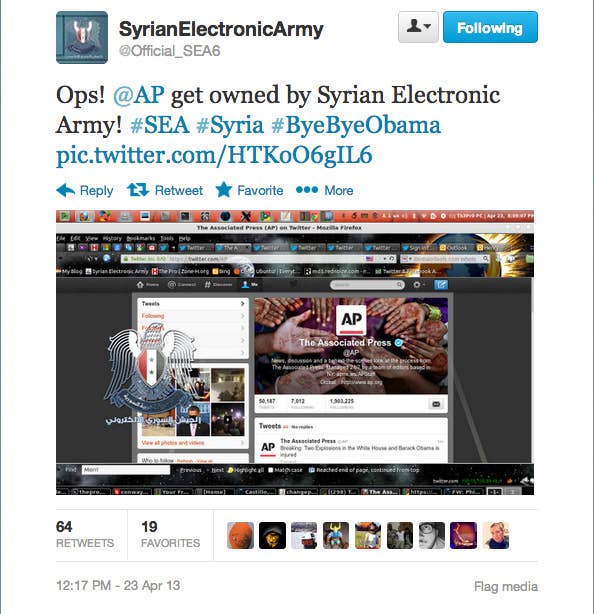 Though it's hard to reproduce due to spotty service, several Twitter users have reported seeing SEA logos on the Times's site when the refresh the page.
The newest Twitter account belonging to the Syrian Electronic Army did not claim that they were behind the attack on The New York Times, however.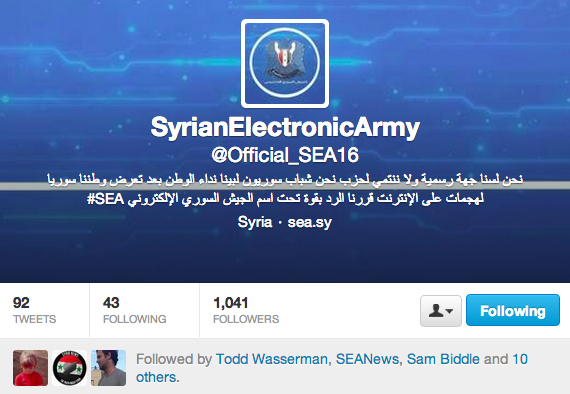 They did tweet out this, though, claiming that they had taken over Twitter.com's domain
It appears that the report is accurate and that the Syrian Electronic Army is currently in control of the Twitter.com domain.
The hacker group appears to be opening up new domains belonging to Twitter and The New York Times.
As of 5:55 p.m. Tuesday, The Huffington Post UK's domain appears to have been claimed by the Syrian Electronic Army, as well.
The New York Times' chief information officer issued a statement regarding the attack saying it was the result of an external attack by "the Syrian Electronic Army or someone trying very hard to be them."
UPDATE — Aug 27, 2013 7:05 p.m. ET: Officials told NBC News that the FBI is "aware of the hack and is looking into it."
UPDATE — Aug 27, 2013 7:09 p.m. ET: Twitter issued a statement about the attack: