On Tuesday morning, the Assad regime began a takeover of east Aleppo that international humanitarian agencies are describing as a "complete meltdown of humanity."
Russian airstrikes are raining down on the city as pro-government forces are reportedly entering homes in east Aleppo and executing residents, including women and children.
People still inside the city have been using Twitter to share what many believe are their final messages to the world.
The account run by the family of Bana Alabed, a 7-year-old girl, tweeted Tuesday morning that her father had been injured in the takeover.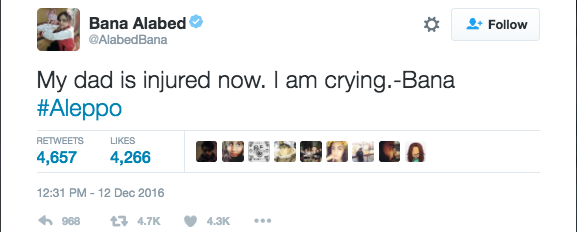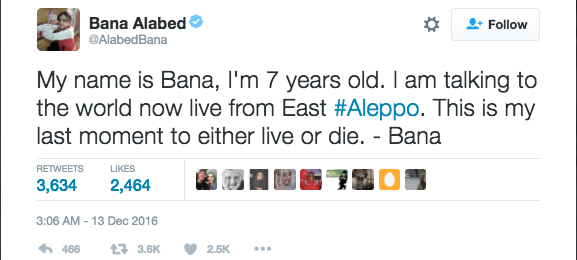 Local journalists and activists are pleading with international communities for protection.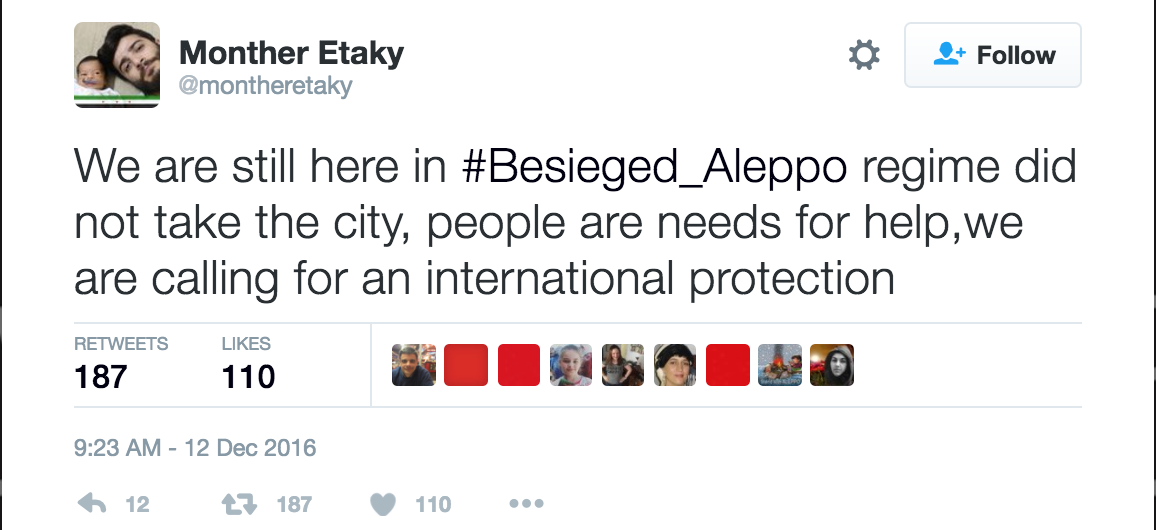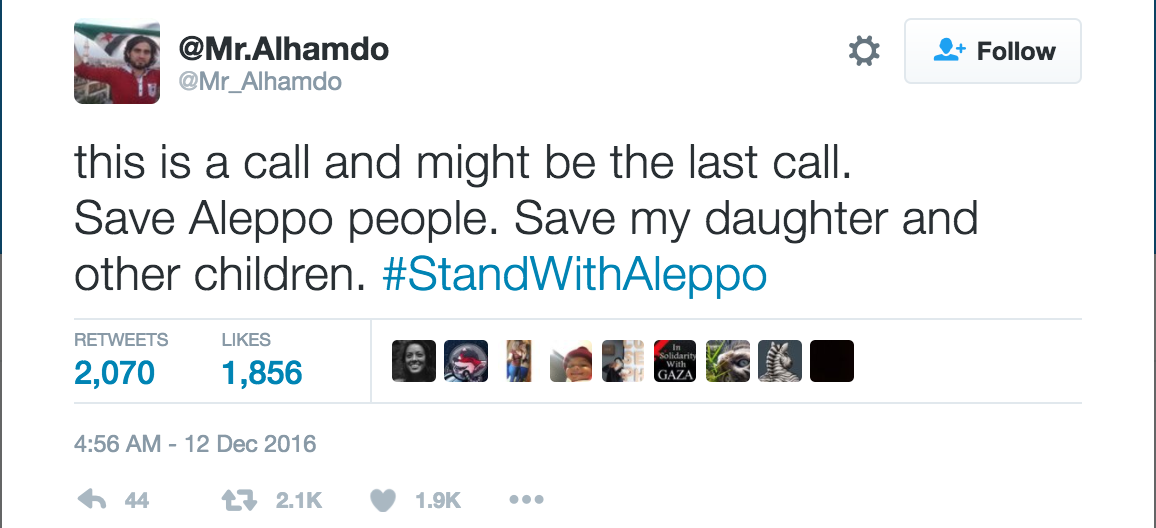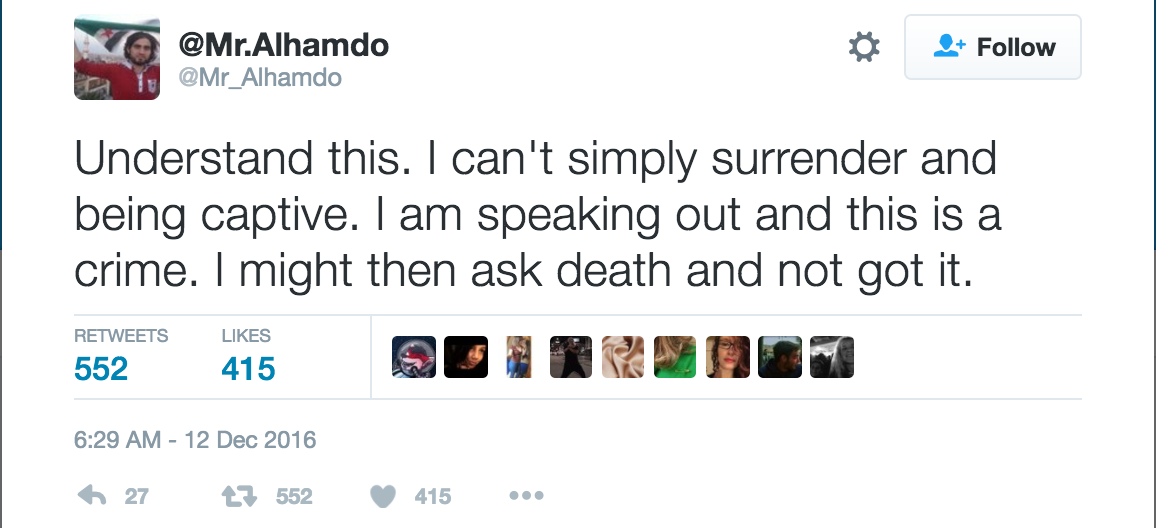 And sharing photos from inside the area.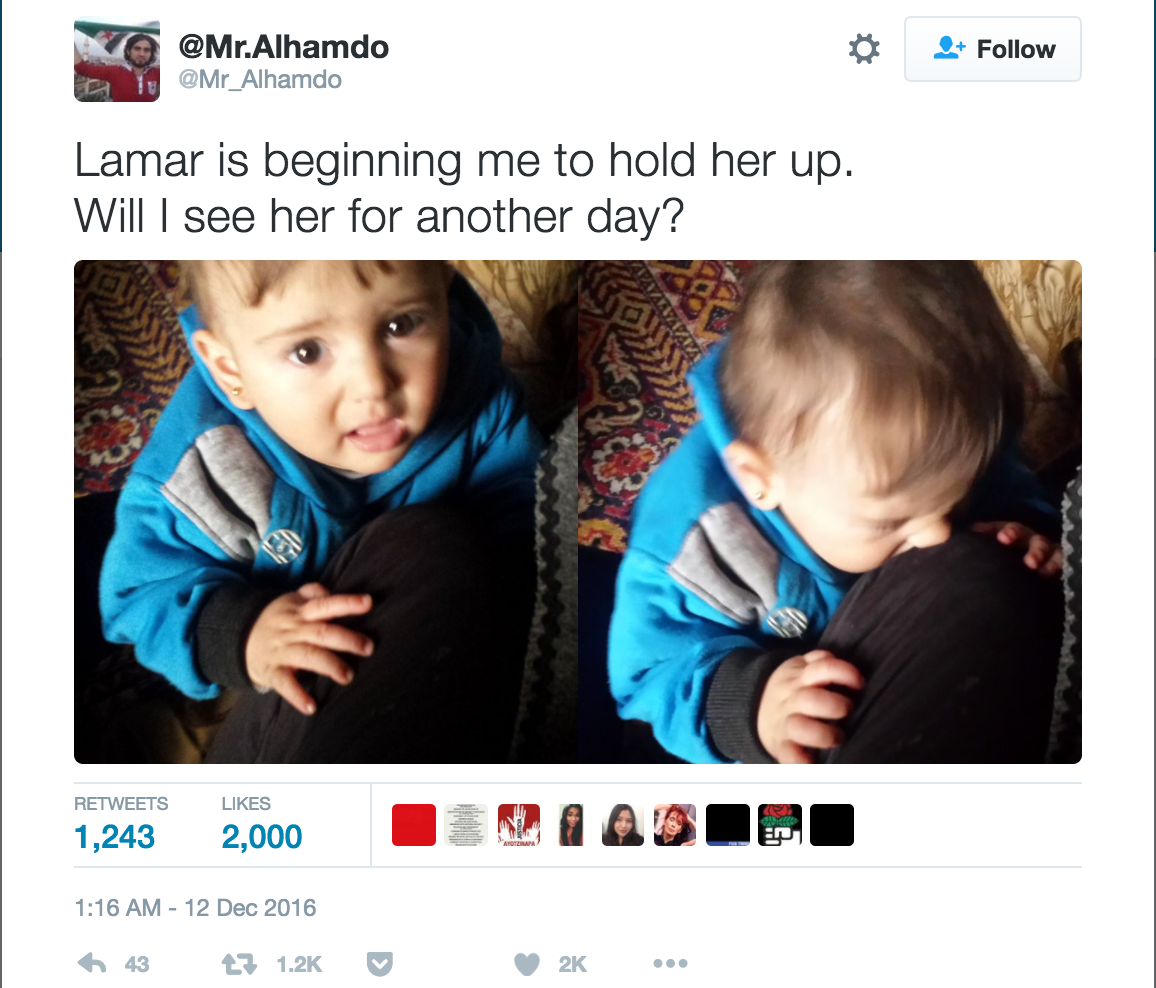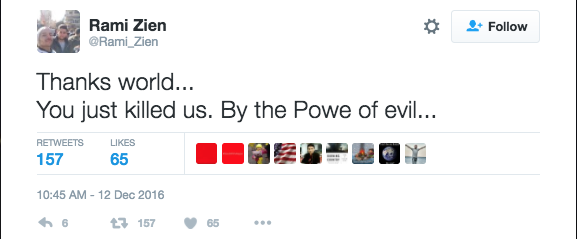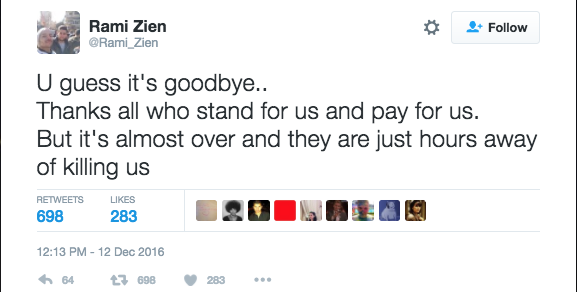 UN human rights office spokesperson Rupert Colville told BuzzFeed News that of the 82 reportedly killed, 11 were women and 13 were children.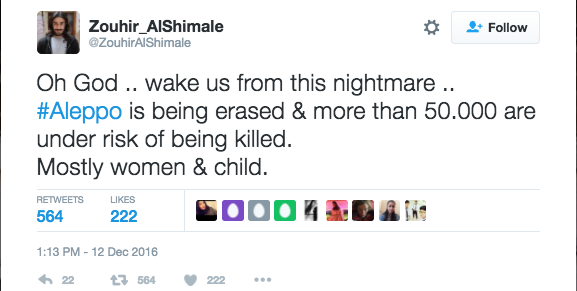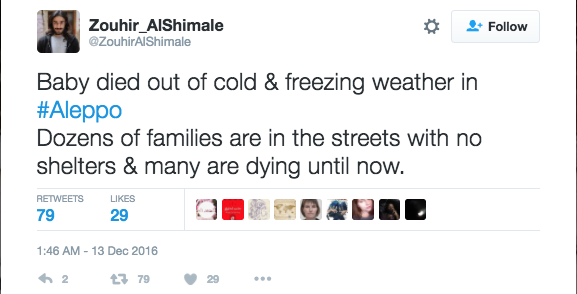 The local volunteer rescue force, the White Helmets, described streets full of dead bodies and a still unknown number of casualties.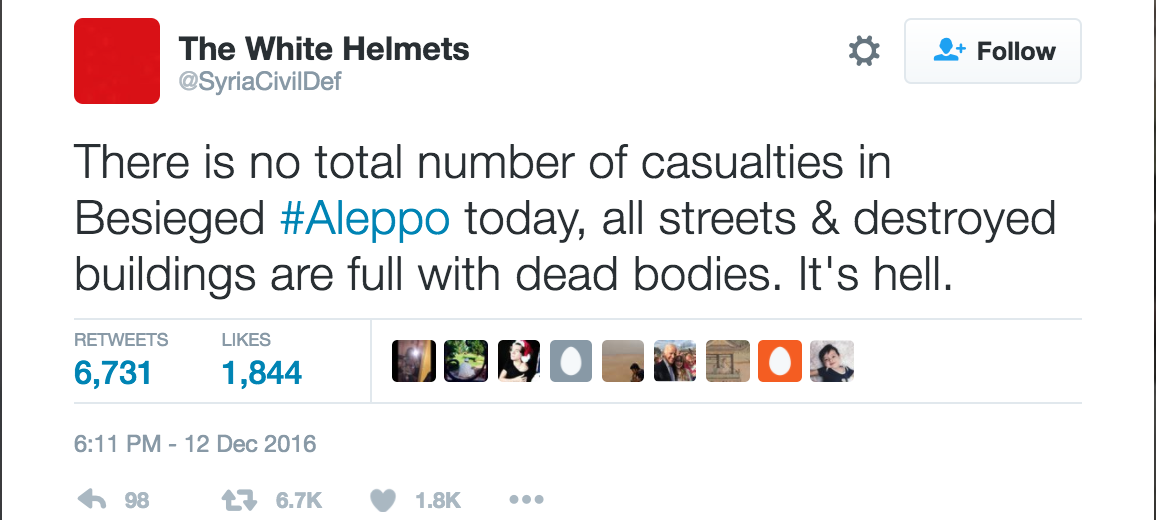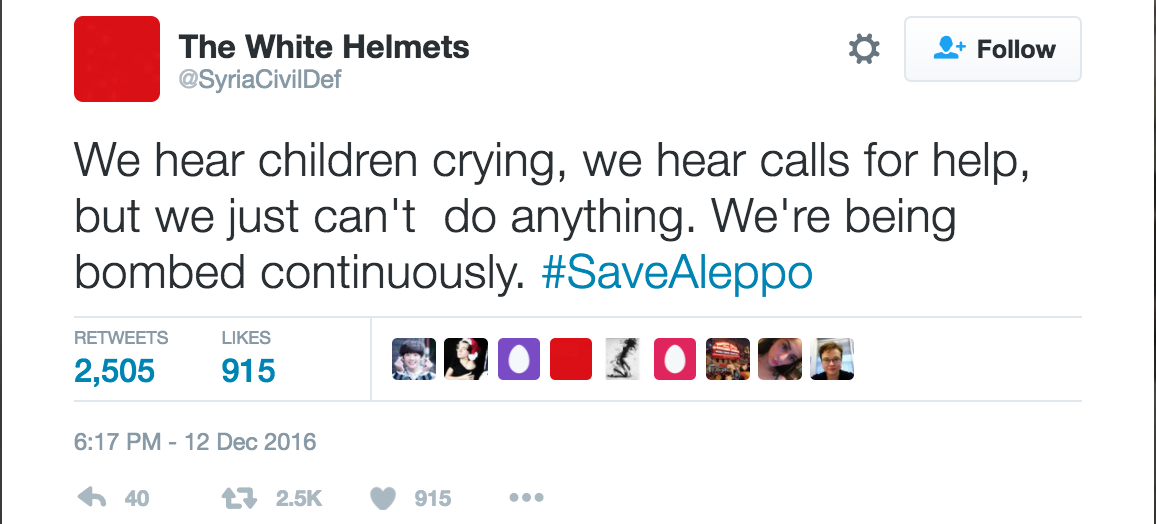 According to the Syrian Observatory for Human Rights, 415 civilians and 364 rebel fighters have been killed in Aleppo since Nov. 15.