Frat Brothers Suspended For Selling Drugs And Trading Nude Photos Of Classmates On Facebook
Facebook is not a great place to do that sort of thing... NSFWish
Florida International University's Phi Kappa Alpha chapter is in hot water over their recent Facebook activity.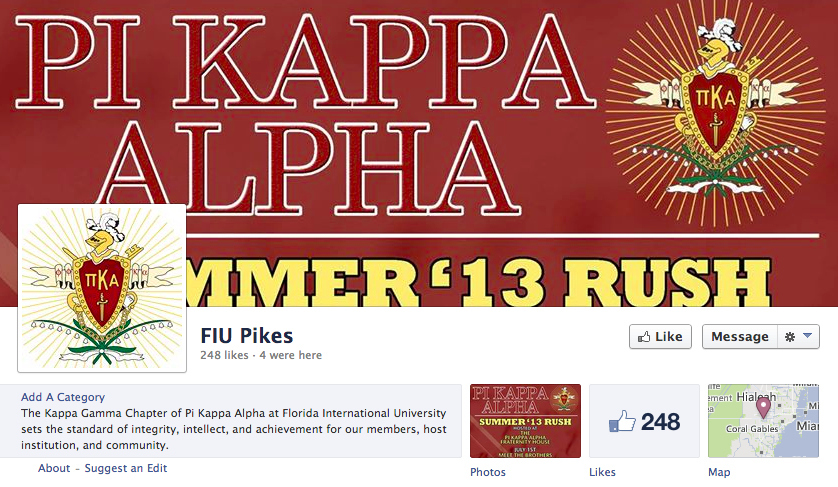 The Miami New Times collected a series of screenshots of the fraternity's illicit behavior before their Facebook activity was deleted.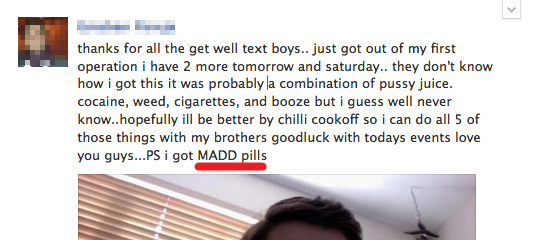 Which included selling drugs.

Posting about hazing new members.

And sharing nude photos of classmates.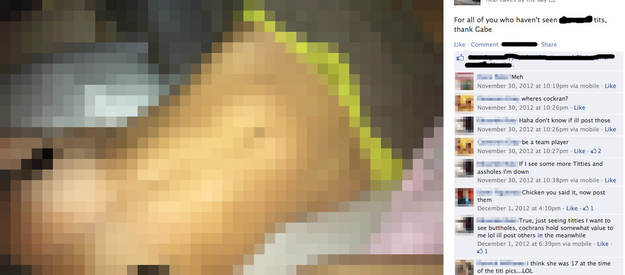 FIU has issued a statement about the posts, saying that they're taking the matter seriously and have ordered Pike to cease all meetings.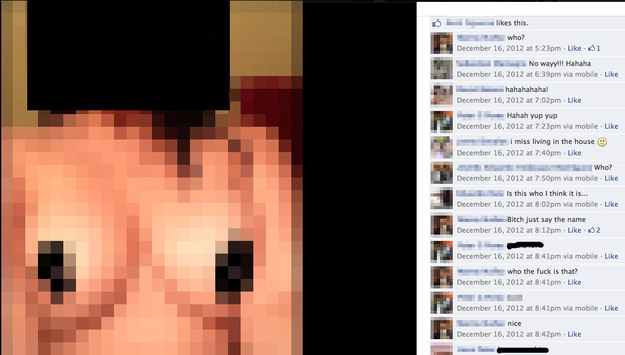 The Miami New Times writes that 70 screenshots were sent to them by email anonymously.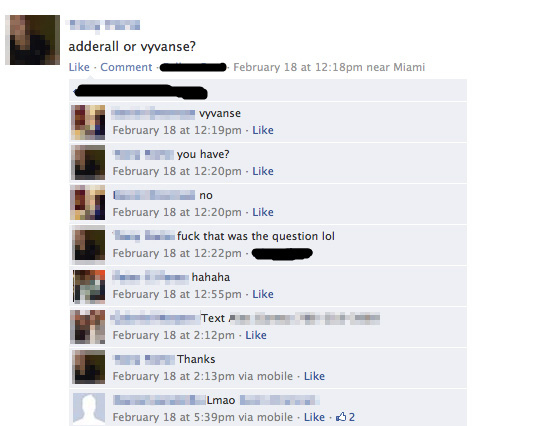 The national organization of Phi Kappa Alpha issued a statement, as well:
"The International Fraternity had no previous knowledge of this Facebook group and was informed of its existence on Tuesday, August 20, 2013. The International Fraternity has been assured of the chapter's full compliance with the temporary suspension and subsequent investigation."
According to the fraternity's still active Facebook page their mission statement is...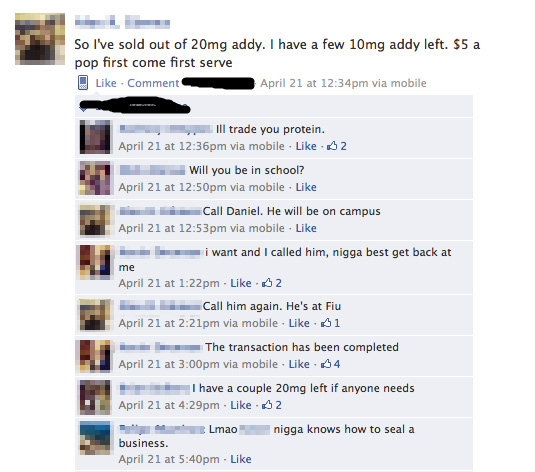 "Pi Kappa Alpha is dedicated to developing men of integrity, intellect, and high moral character and to fostering a truly lifelong fraternal experience."