Florida Police Had To Subdue A Llama With A Taser Because Florida
Oh, and the llama's name was Scooter.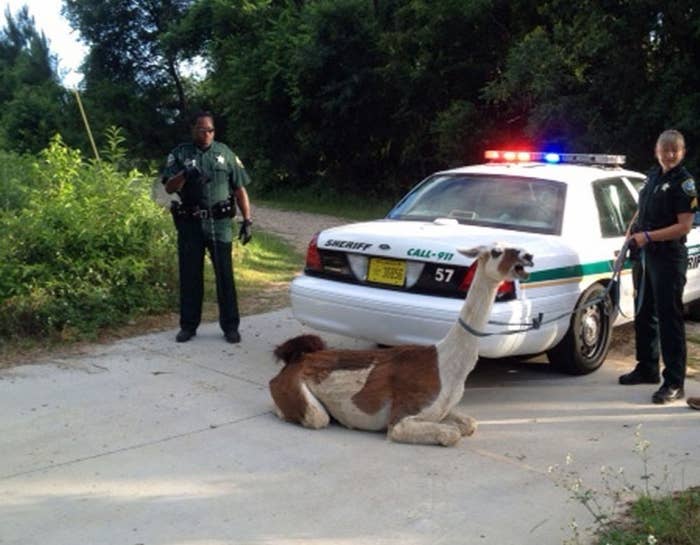 On Sunday, a seven-year-old llama named Scooter escaped from a penned-in yard in Tallahassee. Scooter then outran authorities for a long time before three county sheriff's deputies, using a taser gun, could finally subdue him long enough to be brought back to his yard.
According to the AP, the deputies put a lasso around the five-year-old llama and then had to resort to using a taser, because llamas don't respond to voice commands. Scooter was unharmed by the taser, but it did calm the animal down enough for authorities to load him on to a trailer.
Owning a llama does not require a permit in Florida, where it is considered a domestic animal.