Stilt Walker Catches Fire During Opera Rehearsal
The AP captured this incredible and terrifying photo of Chicago-based actor Wesley Daniel catching fire during a rehearsal for Lyric Opera of Chicago.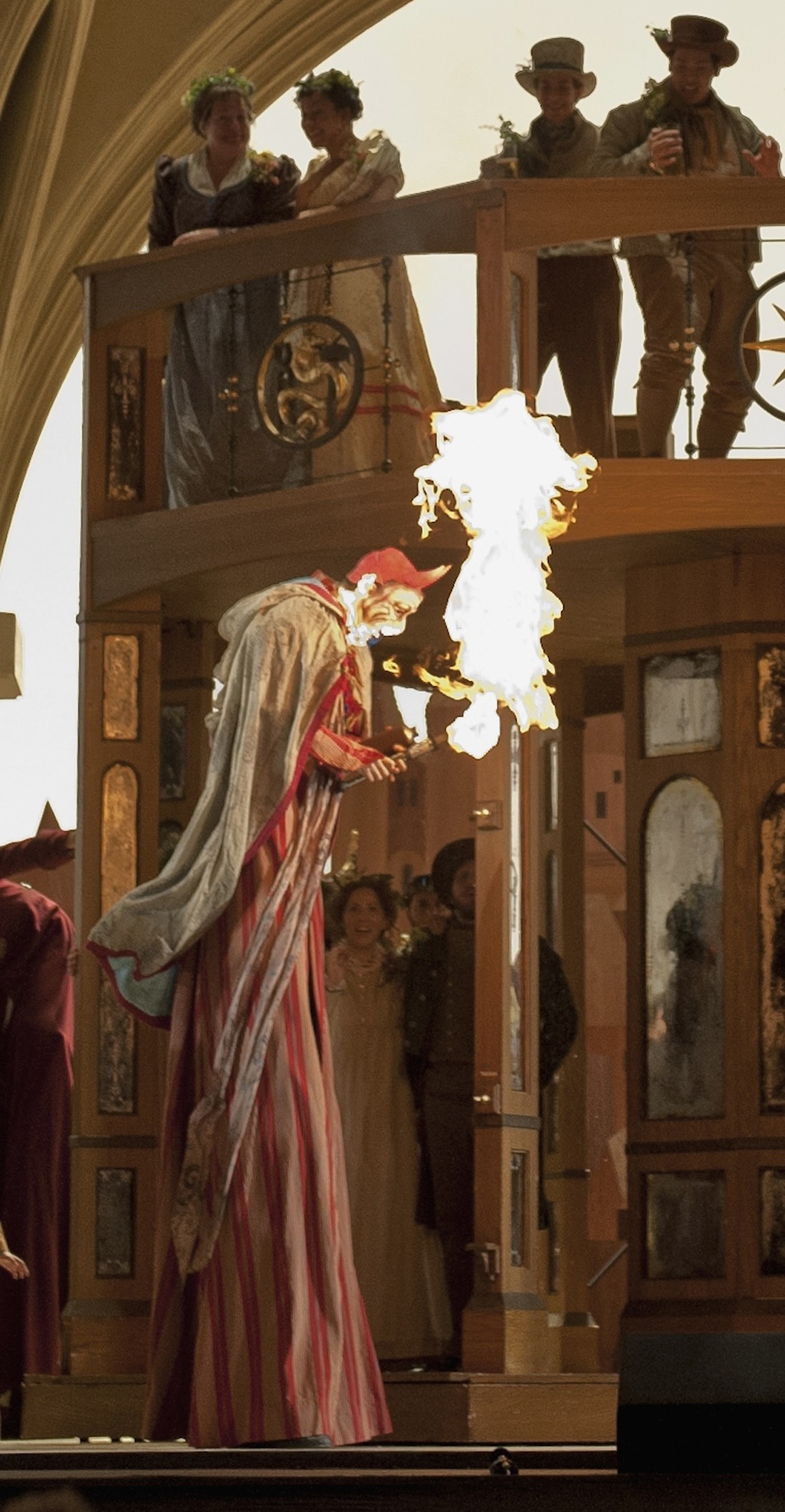 Fire-breathing stilt-walker Wesley Daniel, 24, set fire to the alcohol in his mouth during a dress rehearsal for Die Meistersinger von Nurenberg at the Lyric Opera of Chicago. His mask and costume caught fire as well though, as shocked onlookers watched the performer fall to the ground with a loud thump and become engulfed in flame.
The trick was approved by the Chicago Fire Department, but somehow his fireproof mask caught fire. Paramedics arrived within minutes and took Daniel to the hospital where he's now being treated for severe burns.