Father Defends 2nd Amendment Rights After His 3-Year-Old Accidentally Shoots Himself In The Head
"I have nothing wrong with guns, it's what this country was built on."
Brian Holbrook's 3-year-old son, Damon, accidentally and fatally shot himself in the head with a firearm that was left in an unlocked case Sunday night.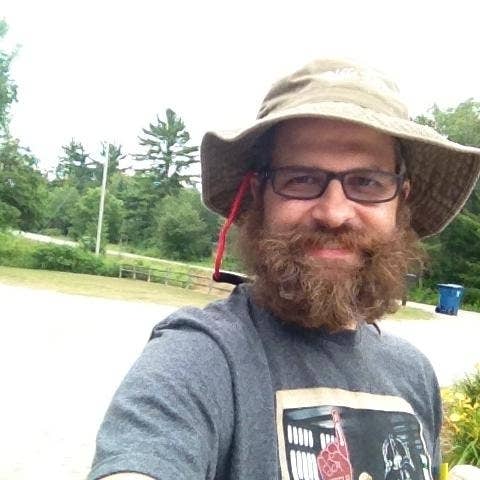 Damon was killed by a gun owned by family friend, Joshua Michael Greenhill, who was living with the family at the time.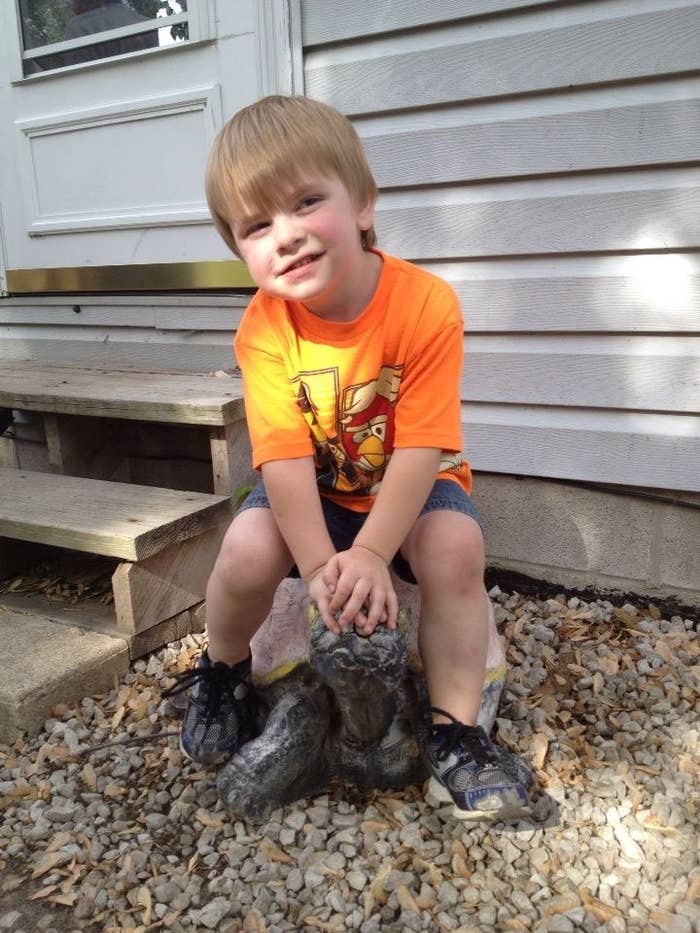 Greenhill has been charged with Careless Discharge Of Firearm, facing up to 2 years in prison.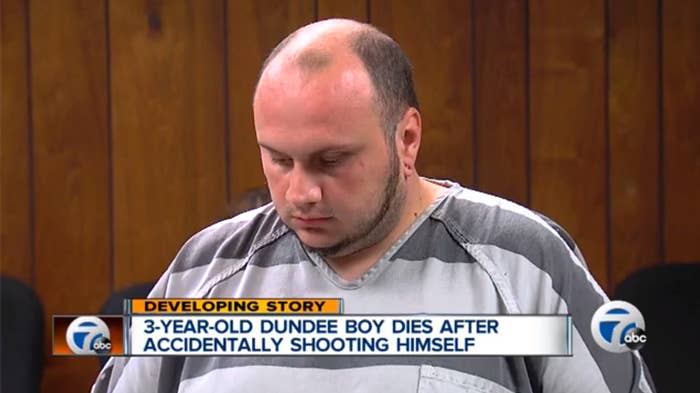 Yesterday, Holbrook took to Facebook, explaining that he still supports gun ownership.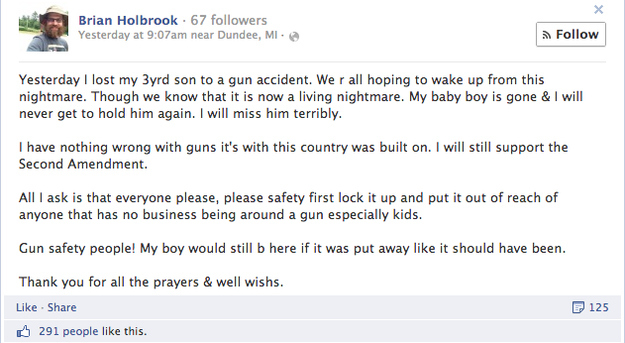 "Yesterday I lost my 3yrd son to a gun accident. We r all hoping to wake up from this nightmare. Though we know that it is now a living nightmare. My baby boy is gone & I will never get to hold him again. I will miss him terribly.

I have nothing wrong with guns it's with this country was built on. I will still support the Second Amendment.

All I ask is that everyone please, please safety first lock it up and put it out of reach of anyone that has no business being around a gun especially kids.

Gun safety people! My boy would still b here if it was put away like it should have been.

Thank you for all the prayers & well wishs."
The last Facebook post written before Holbrook's defense of gun ownership was posted on Sunday: