The Twitter account @Horse_ebooks has always been clouded in mystery, tweeting out semi-philosophical spam every day for years.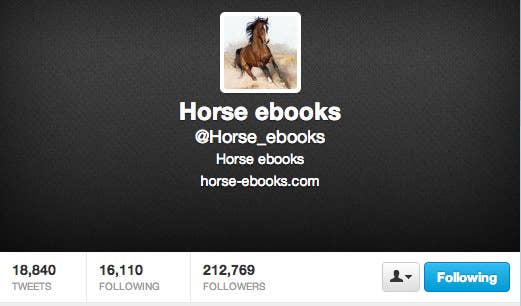 Spammy tweets that would get thousands and thousands of retweets.
...and merchandise...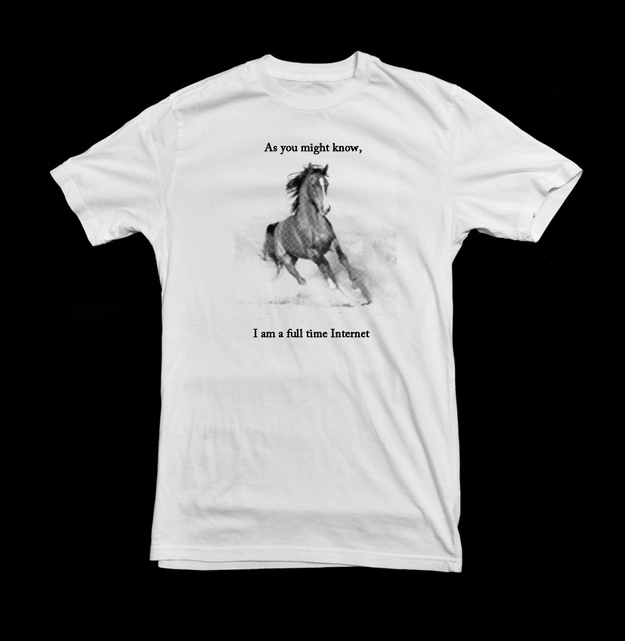 ...and even a comic.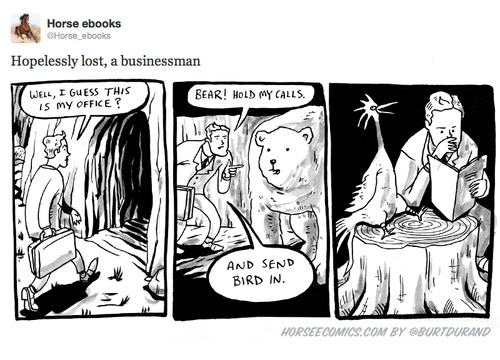 Tuesday morning the New Yorker revealed that @Horse_ebooks was actually taken over in 2011 by two people, Thomas Bender and BuzzFeed employee Jacob Bakkila.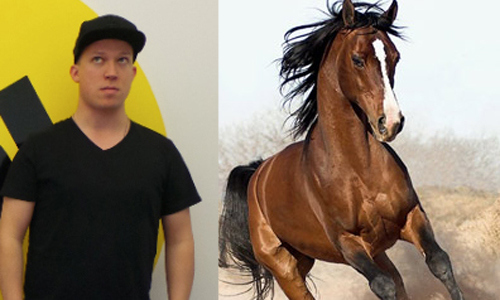 We have a total organizational separation between editorial and our often-brilliant creative team, I didn't know about it and I don't know of anyone in editorial who did.
Bakkila and Bender revealed to the New Yorker that @Horse_ebooks and cryptic YouTube channel pronunciationbook were both part of an elaborate performance art piece.
One that led to The Fitzroy Gallery in the Lower East Side of New York City Tuesday morning.
Curiously enough, Susan Orlean, the author of the New Yorker piece revealing the identity of @Horse_ebooks, was sitting next to Bakkila answering phones with him.
When questioned about it online, Orlean has said she is not in cahoots with Bakkila and Bender, but merely just "seeing what it's all about."
Yes, we did know about this. Susan has not been working with them, and has no real involvement in the project. She's working on a story for the magazine about the project.