Here are photos of the two suspects that the FBI released at Thursday afternoon's press conference.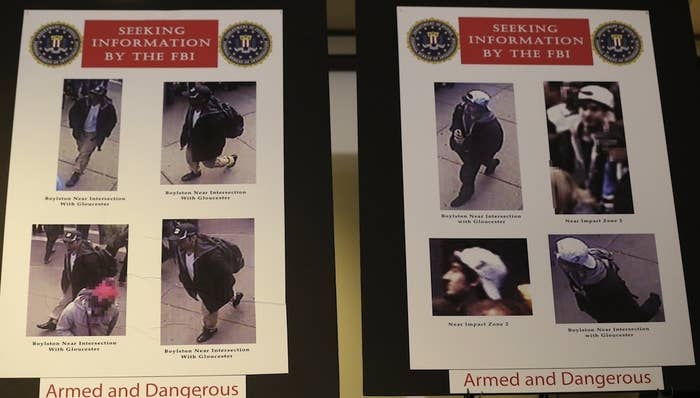 The first suspect is a young man wearing a backwards white baseball hat.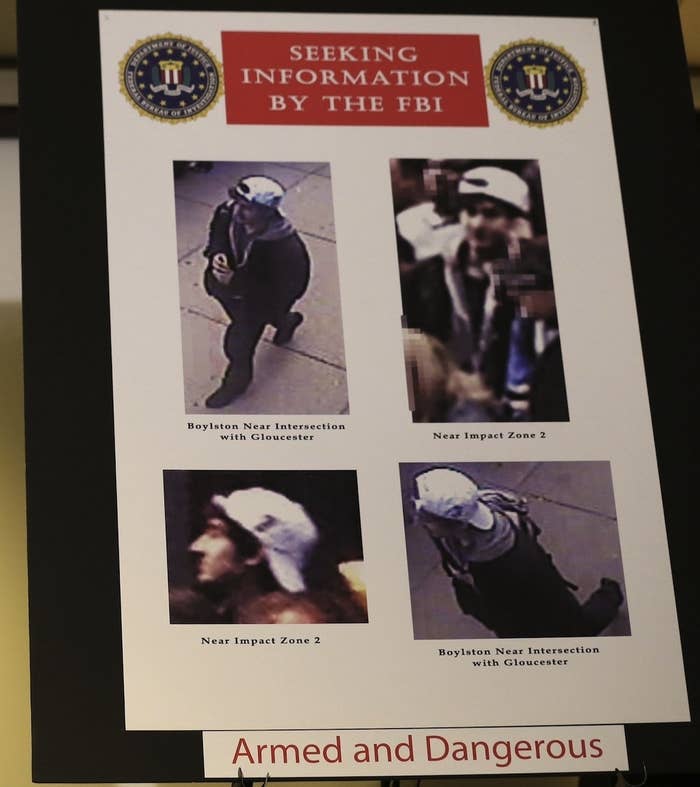 The second is a man wearing a forward-facing black baseball hat.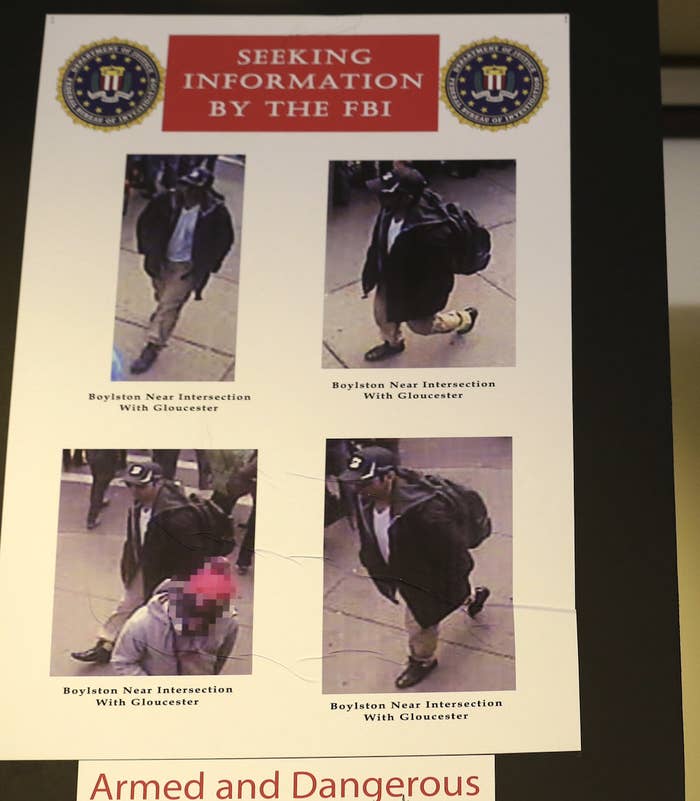 Official high-res photos of the two suspects.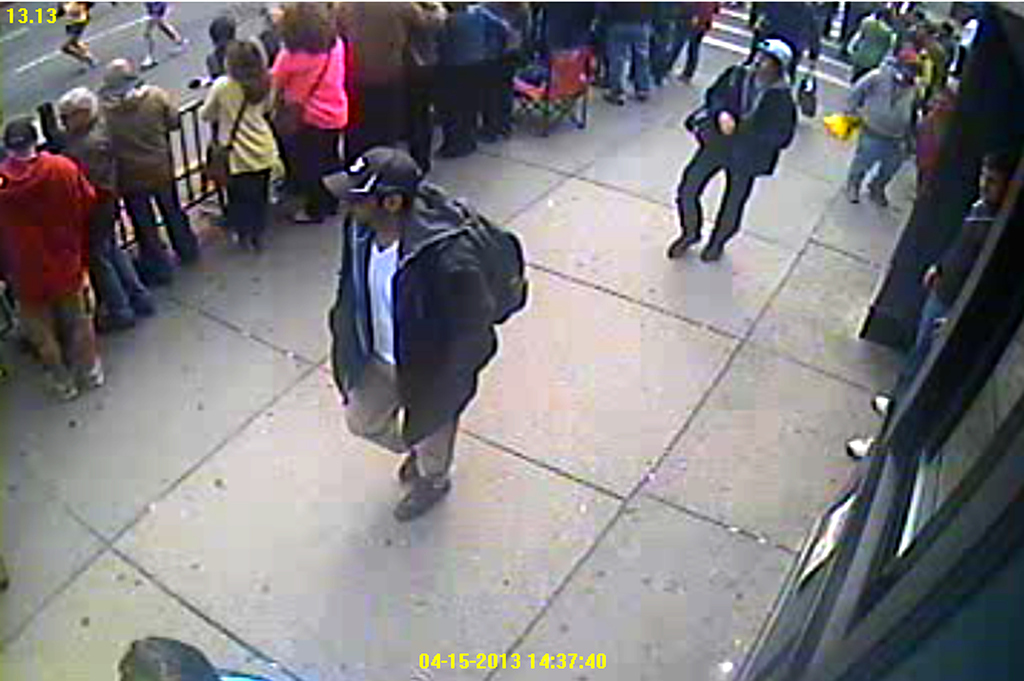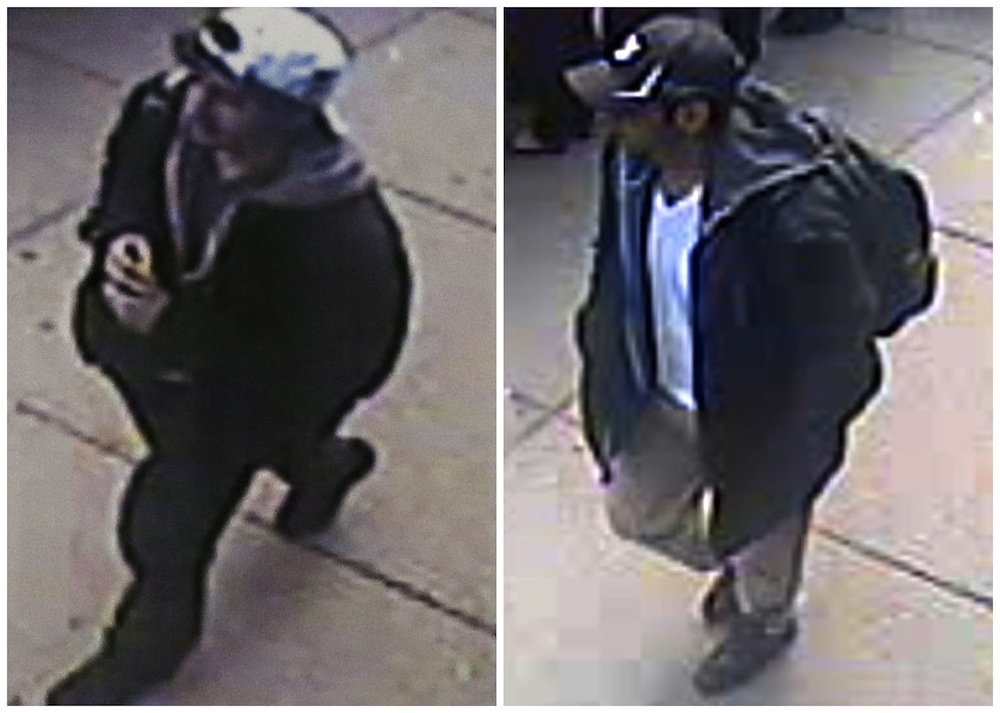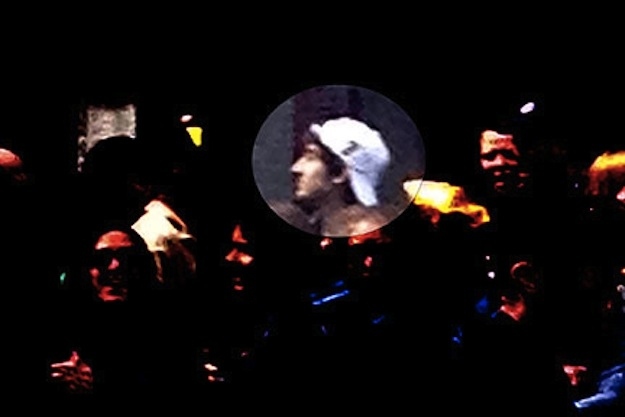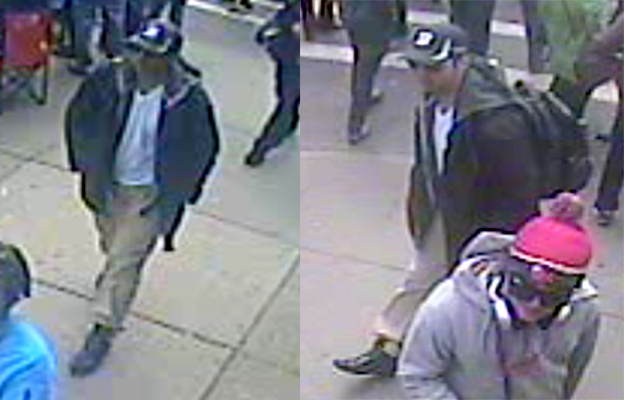 Interestingly enough, Reddit's crowd-sleuthing r/findbostonbomber had this sceeenshot up almost an hour before the FBI's conference.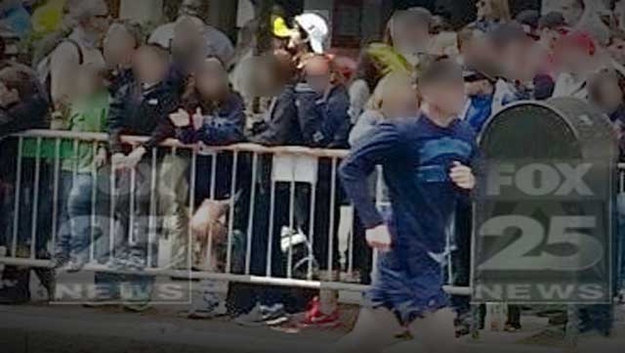 Also, members of 4chan's /b/ board were working through photos looking for the same suspect, also before the FBI released their photos.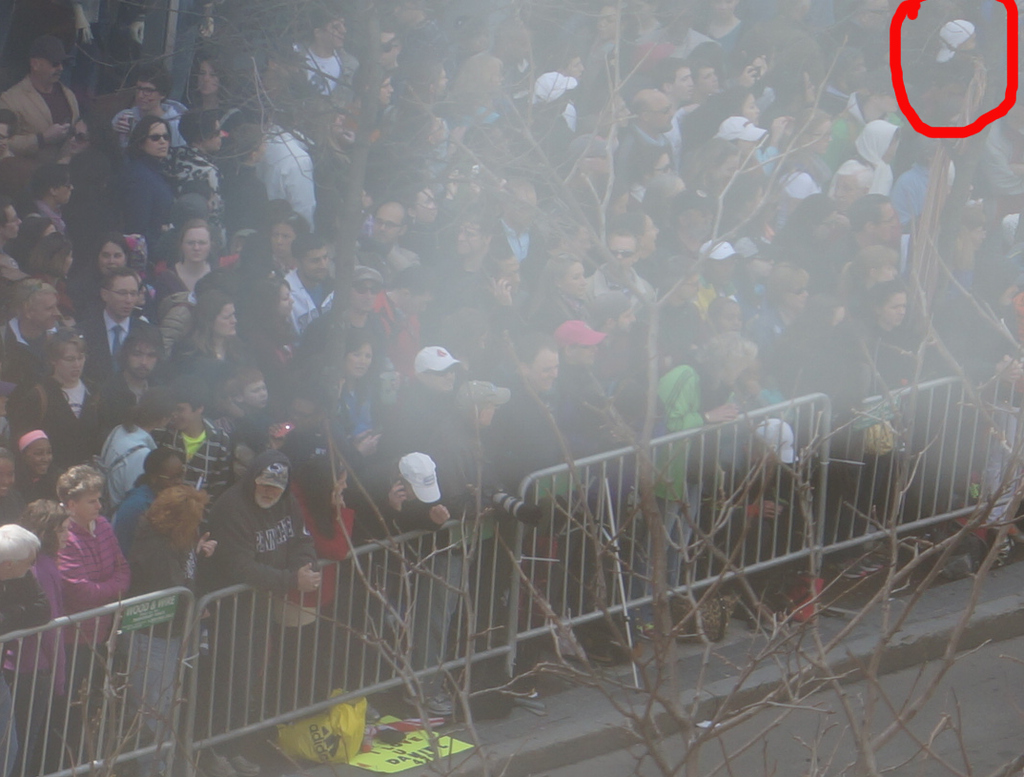 Rumors were circulating as early as Thursday morning that the FBI might be using footage pulled from a local FOX affiliate's B-roll of the race, seen below.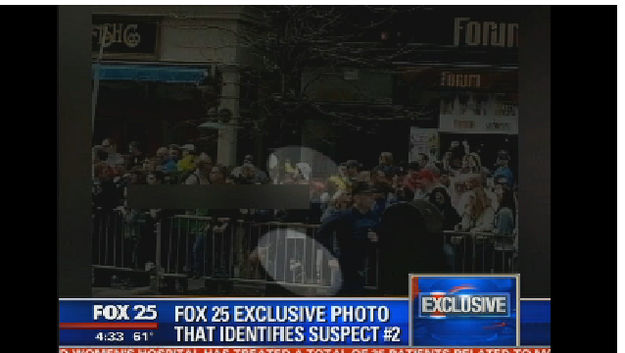 If you have any info about the two suspects, the FBI has a tip line up, 1-800-CALL-FBI (1-800-225-5324), and an email, boston@ic.fbi.gov.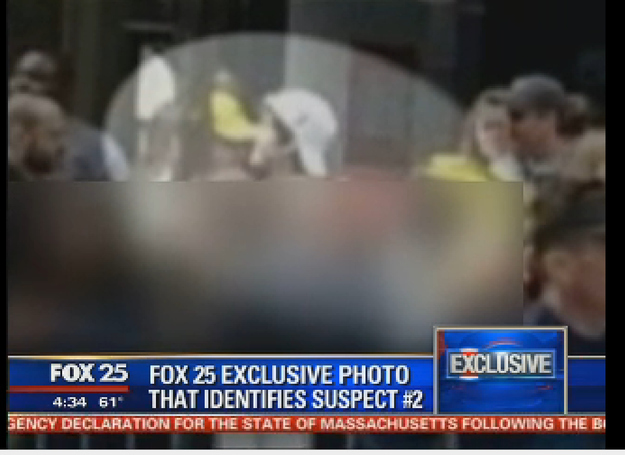 r/findbostonbomber announced that it will no longer be allowing posts that don't involve the FBI's suspects.
He can be seen on the lefthand side, running out of frame, wearing a backwards white baseball hat.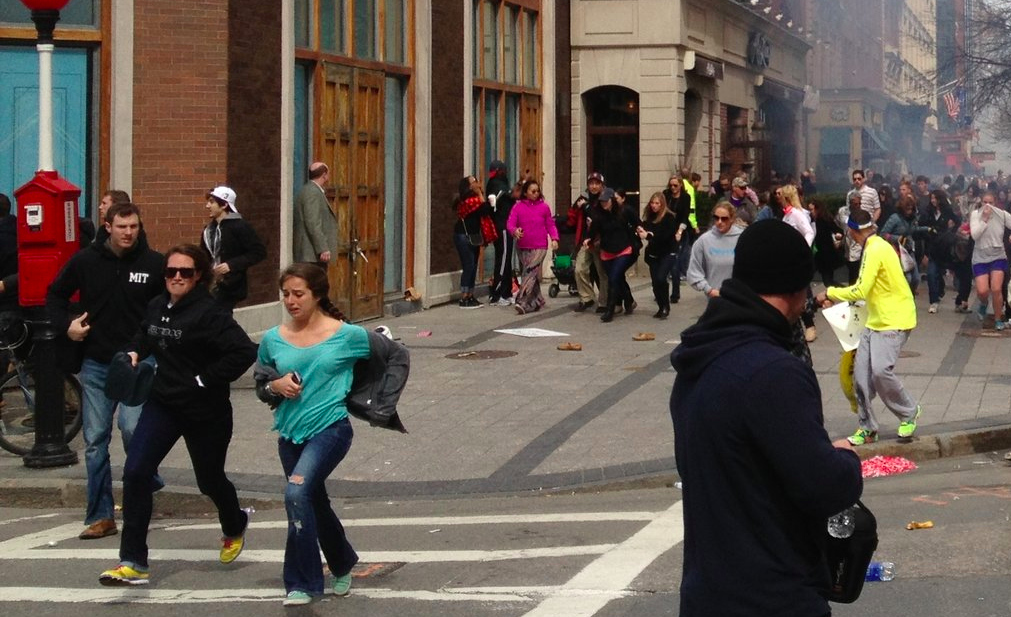 David Green, the person who took the photo, was interviewed by The New York Times:
In an interview late Thursday, Mr. Green, who runs a sportswear company in Florida, confirmed that the picture was genuine, and that the F.B.I. had contacted him and requested a copy. "I have spoken to several agents," Mr. Green said, "and they have got the photos, they are picking up material from me, and I don't think there's any doubt." Mr. Green said he took the photo at 2:50:15 p.m. on Monday.