Editors' note: This story has been updated to more clearly attribute phrasing from work previously published in the Associated Press.
Updated - Sept. 17, 11:25 p.m. ET
This is Aaron Alexis, the suspected gunman behind Monday morning's shooting spree at the Washington Navy Yard.
Law enforcement officials told the AP that Alexis had been suffering from a variety of issues, including paranoia and a sleep disorder and had been hearing voices in his head.
The officials said that he had been treated since August by the Veterans Administration for his mental problems.
Last month, Newport, R.I., police alerted the Navy that Alexis had called to report he was hearing voices.
Rhode Island police warned the U.S. Navy last month that Washington Navy Yard gunman Aaron Alexis had reported that people were following him and sending "vibrations through the ceiling, penetrating his body so he cannot fall asleep," according to the Newport police report.
He told police that he had twice moved hotels to avoid the noise he heard coming through the floor and the ceiling of his rooms.
The lawyer for SharpShooters Small Arms Range and gun shop in Lorton, J. Michael Slocum, has released a statement the firearm allegedly used by Alexis.
According to the statement, Alexis had a background check run on him through the federal National Instant Criminal Background Check System Database, which he cleared. He does not appear to have any convictions or reported mental health issues.
Prior to his purchase of a Remington 870 shotgun and about two boxes of shells on Sunday, he purchased some ammo and fired it at the SharpShooters shooting range.
Alexis previously lived in Fort Worth, Texas.
Alexis was arrested in 2010 on suspicion of discharging a firearm in the city limits.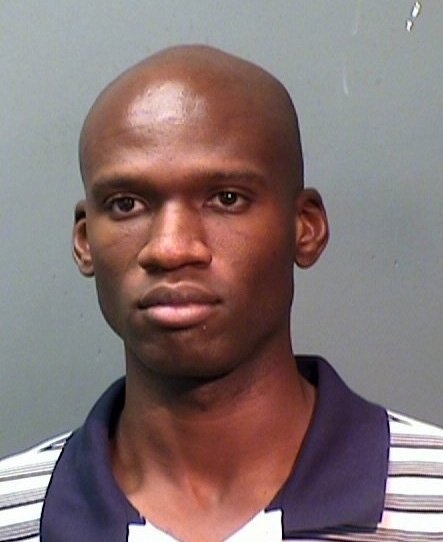 On Saturday 09-04-10 at approximately 1849 hrs I, Officer M Medders 3835 working W237, was dispatched to an apt complex, Orion at Oak Hill Apts, at 2450 Oak Hill Rd in reference to a shots fired call. The details of the call stated "CP STS SHE HEARD A 'POP' & SAW SMOKE & DUST; NOW SEES THAT THERE IS A HOLE IN HER FLOOR & ANOTHER IN HER CEILING; BELIEVES SOMEONE JUST SHOT INTO HER APT; DID NOT SEE ANYTHING OR ANYONE; CP HAS MOVED AWAY FROM AREA WHERE HOLES ARE; CONTACT CP". Upon arrival I met with the witness who was inside her apt and visibly shaken up.
In 2004, Alexis was arrested in Seattle for shooting out the tires of another man's vehicle in what he called an anger-fueled "blackout."
According to the Associated Press, "construction workers had parked their Honda Accord in the driveway of their worksite, next to a home where Alexis was staying. The workers reported seeing a man, later identified by police as Alexis, walk out of the home next to their worksite, pull a gun from his waistband and fire three shots into the rear tires of their Honda before he walked slowly back to his home. Alexis later told police that he believed he was being mocked by the construction workers. He also told them that he had an anger-fueled 'blackout,' and could not remember firing his gun at the car until after the incident."
Alexis was working as a civilian contractor at the Navy Yard.
Alexis used his employee pass to get into the Navy Yard
Alexis was a defense contractor and used his legitimate employee pass to get into the Washington Navy Yard. He worked as an information technology employee with The Experts, a company that was a Defense Department subcontractor on a Marine computer project, authorities said.
Mr. Alexis enlisted as a full-time reservist in May 2007 and left the service in January 2011. He served as an aviation electrician, and the highest rank he achieved was mate third class. From February 2008 to January 2011, he was assigned to Fleet Logistics Support Squadron 46, in Fort Worth.The Navy said that Mr. Alexis had been awarded the National Defense Service Medal and the Global War on Terrorism Service Medal.
NBC's Scott Friedman spoke with a former roommate of Alexis, who described a gentle, seemingly nonviolent man.
The Fort Worth Star-Telegram's Bill Miller spoke with a former roommate who was in shock that Alexis was capable of the shooting.
Nutpist Suthamtewakul, the owner of a local restaurant, said Alexis was like a "big brother."
CNN spoke to another friend who said Alexis played a lot of video games.
Michael Ritrovato said Alexis had recently been frustrated with the civilian contractor about a payment issue. But Ritrovato said his friend never showed signs of aggressiveness or violence, though he played a lot of shooting video games online.
A LinkedIn account believed to belong to an Aaron Alexis from Fort Worth, Texas, has been pulled from the site.
As of Monday afternoon, at least 12 people are dead. There is no clear motive.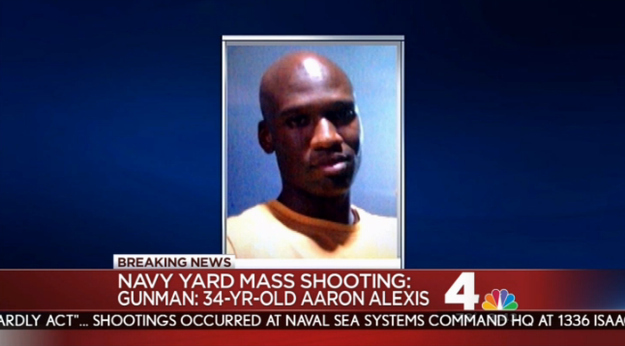 The FBI is currently seeking information on Aaron Alexis.
According to the Associated Press, this is Alexis' last known address in Fort Worth, Texas.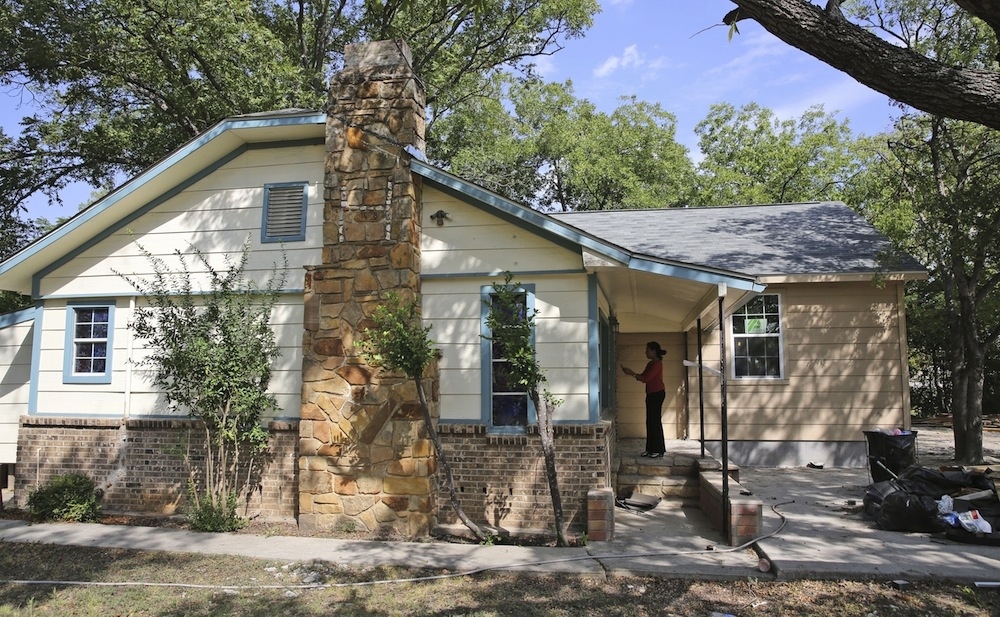 And New York Police Department officers are entering a Brooklyn brownstone where the gunman's family reportedly lives.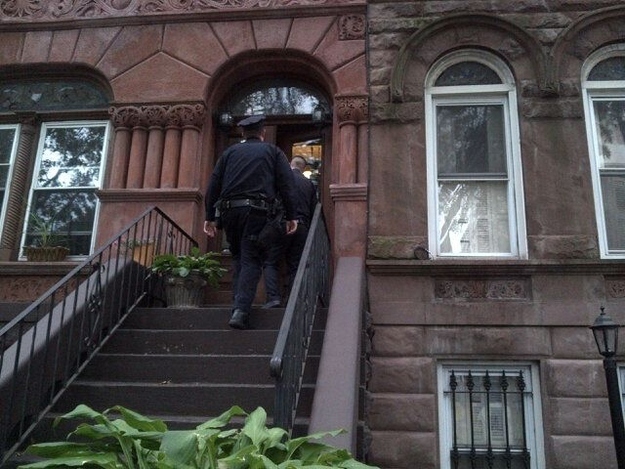 According to a PDF file released by the Navy, Alexis used to live in New York City and was most recently stationed in Fort Worth, Texas, until 2011.