Milo Yiannopoulos, conservative writer and prominent alt-right spokesperson, has received a $250,000 book deal with Threshold Editions, an imprint of Simon & Schuster, according to The Hollywood Reporter.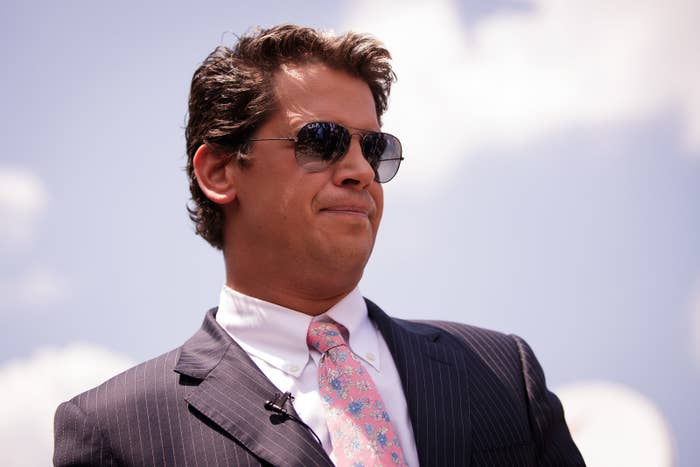 Yiannopoulos was infamously banned from Twitter in July for organizing a campaign of harassment against Leslie Jones, star of Saturday Night Live and Ghostbusters.
"They said banning me from Twitter would finish me off. Just as I predicted, the opposite has happened," Yiannopoulos told The Hollywood Reporter. "Did it hurt Madonna being banned from MTV in the 1990s? Did all that negative press hurt Donald Trump's chances of winning the election?"
Threshold Editions, an imprint of Simon & Schuster, confirmed to BuzzFeed News that it will publish DANGEROUS by Yiannopoulos on March 14.
"DANGEROUS will be a book on free speech by the outspoken and controversial gay British writer and editor at Breitbart News who describes himself as 'the most fabulous supervillain on the internet,'" the statement added.
Yiannopoulos refused to confirm the financial details of the book deal, but The Hollywood Reporter cited people with knowledge of the situation as a source of the $250,000 figure. Though Yiannopoulos is still banned from Twitter, he is currently an editor at conservative news site, Breitbart, which is where Steve Bannon, chief strategist and senior counselor for President-elect Donald Trump, was a former executive chair member.
Many on Twitter were outraged when news of the deal broke, accusing Simon & Schuster of promoting white nationalism and racist ideology.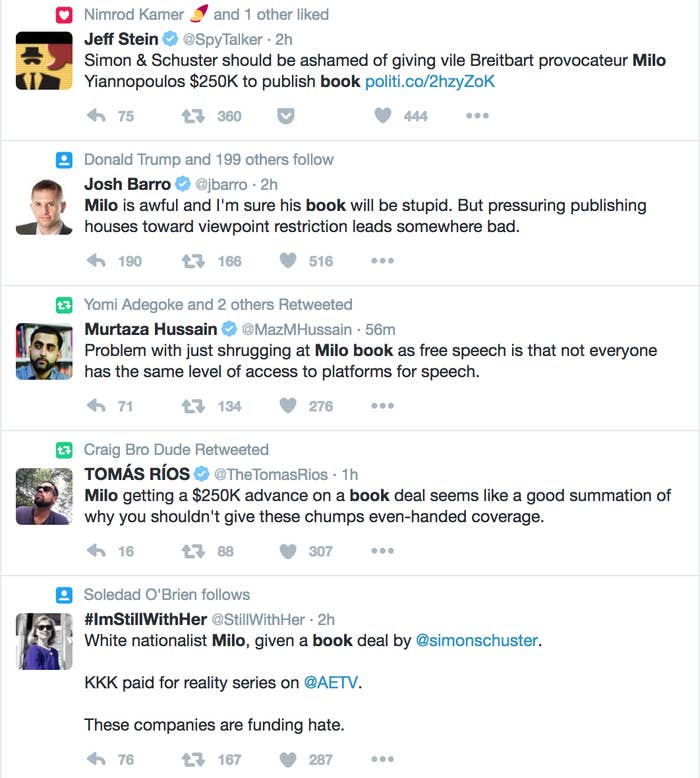 The reported book deal won't be the first time that Yiannopoulos has published a book, however. He self-published a book of poetry in 2007 titled Eskimo Papoose under the name Milo Andreas Wagner.
Milo's book was purchased and live-tweeted in 2015 by Chris Kluwe, a former NFL player and Deadspin writer.
You can read a full collection of Kluwe's tweets here if you're interested.
Eskimo Papoose has been described by Yiannopoulos over the years as a piece of satire.
Kluwe described it as what Twilight would "read like in the alternate world where the Nazis won."
In at least one poem, Yiannopoulos uses the phrase "don't Jew me down."
Amazon still lists the collection of poetry, but users are unable to purchase it.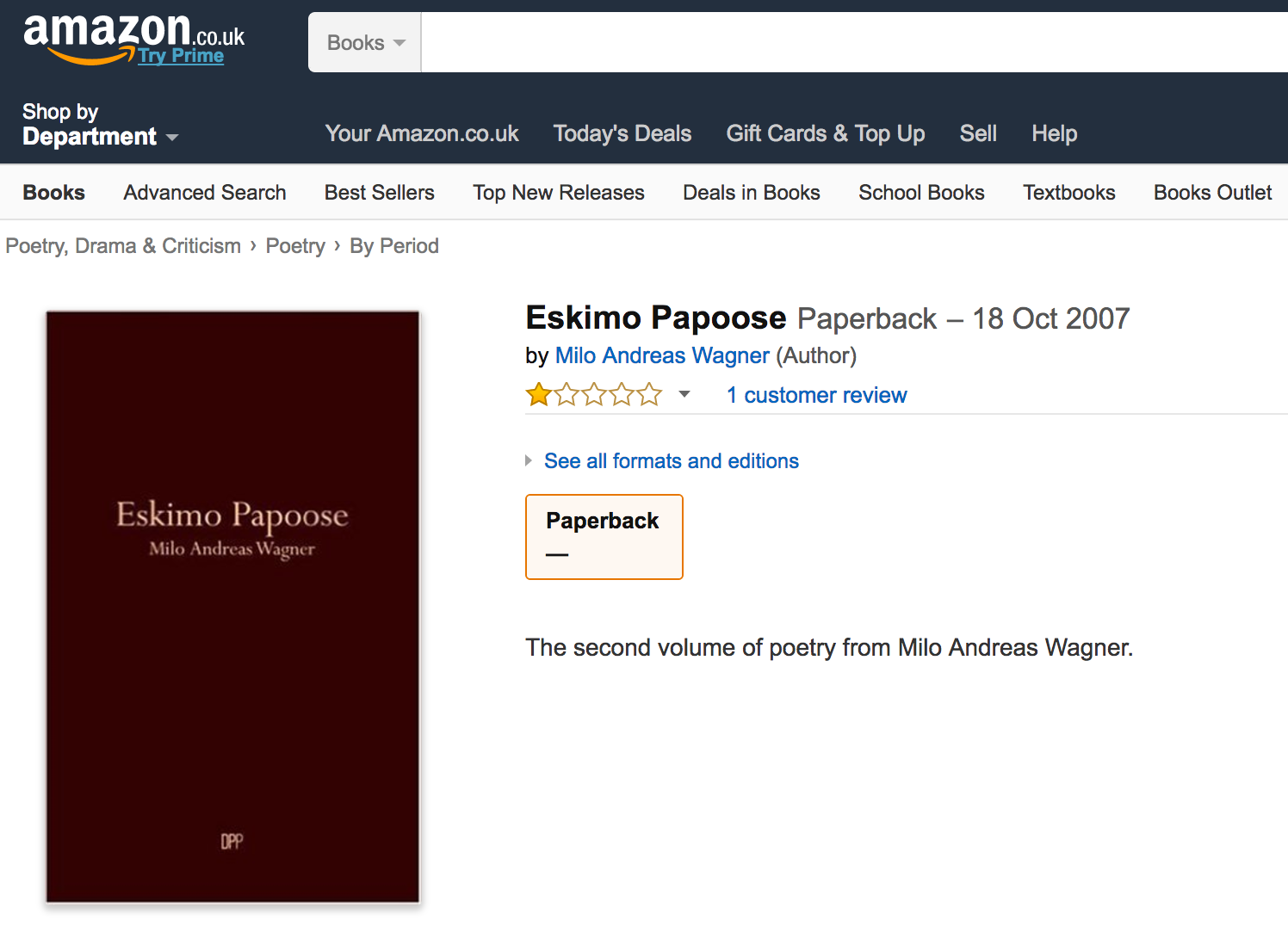 It does still have one user review, which describes the book as a "deliberate parody of 'poetry' by a self-harming teenage Goth girl who's read a bit of Neitzsche."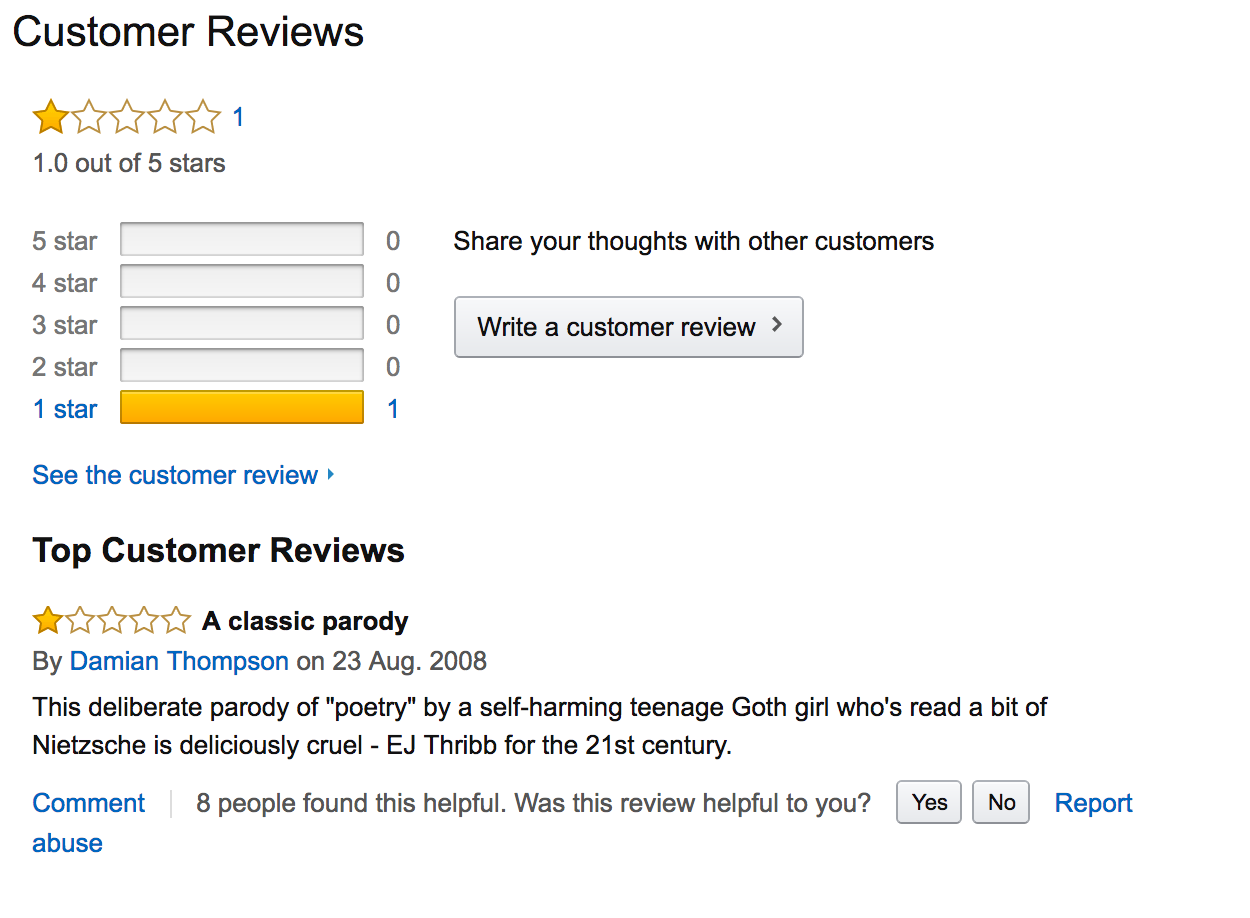 Last year, the Houston Press reported that the book is full of plagiarized lines.
Full lines from Tori Amos, Britney Spears, and Mariah Carey appear through Eskimo Papoose, as well as, confoundingly, lines from the TV show Buffy the Vampire Slayer. Nothing is attributed to anyone other than Yiannopoulos, but an acknowledgement page thanks Amos under her birth name, Myra Ellen Amos.
At the time, when asked about the book's existence on Twitter, Yiannopoulos described it as a parody.
Yiannopoulos's Amazon page also lists him as the editor of a paperback about the fifth season of Buffy the Vampire Slayer. This, too, is currently out of print.
BuzzFeed News reached out to Simon & Schuster about Yiannopoulos's reported book deal. The publisher did not immediately respond but it does list a book called Dangerous by Yiannopoulos on its site.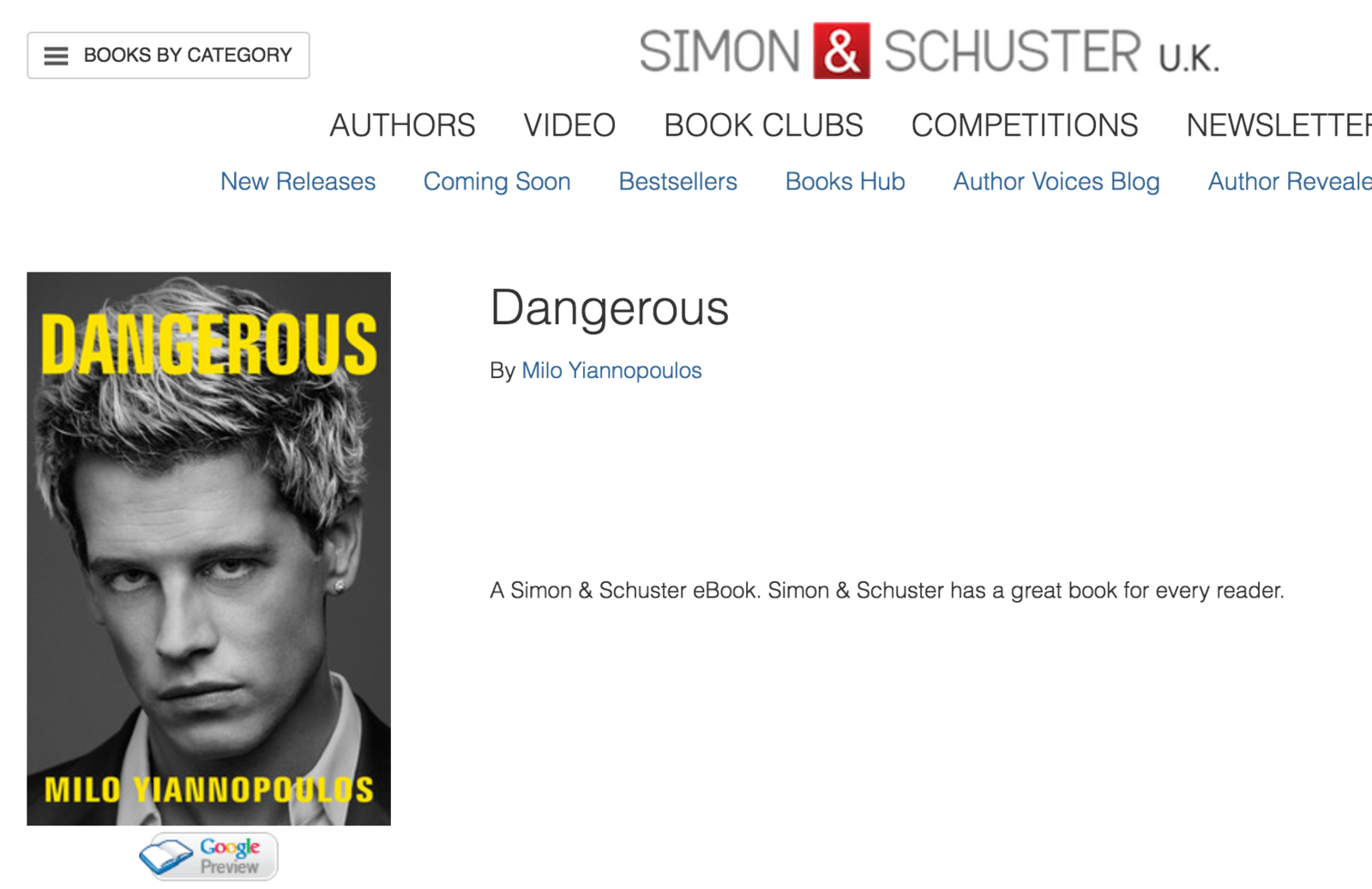 When asked about the plagiarism charges surrounding Eskimo Papoose, Yiannopoulos provided BuzzFeed News with a statement via email.