Burger King Employee Fired For Taking A Photo Of Himself Lying On A Mountain Of Hamburger Buns
Also, the bucket.
@inotayuta was fired from his job at a Japanese Burger King for posting this photo online.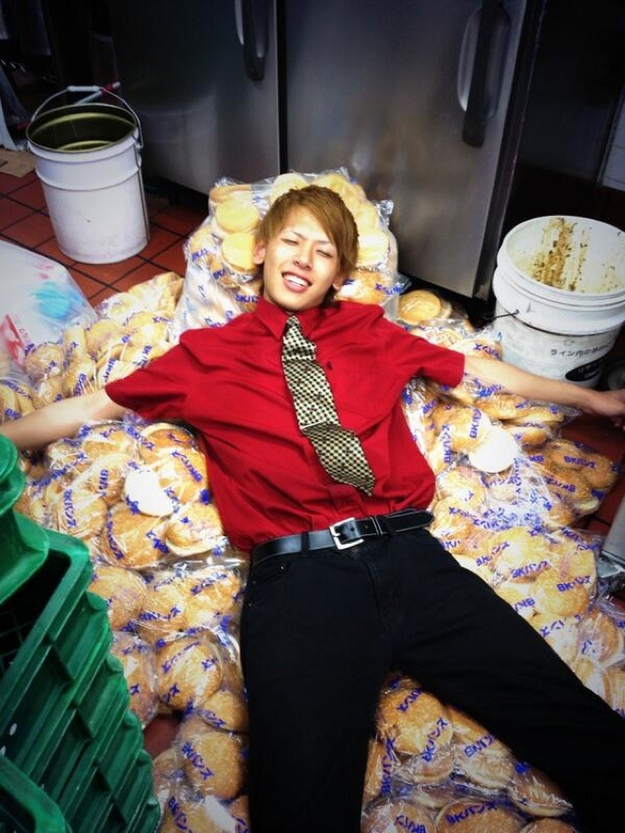 His account has since been deleted, but the photo went viral in Japan, causing users to flood Burger King with complaints.

People were furious an employee would lay on a pile of hamburger buns.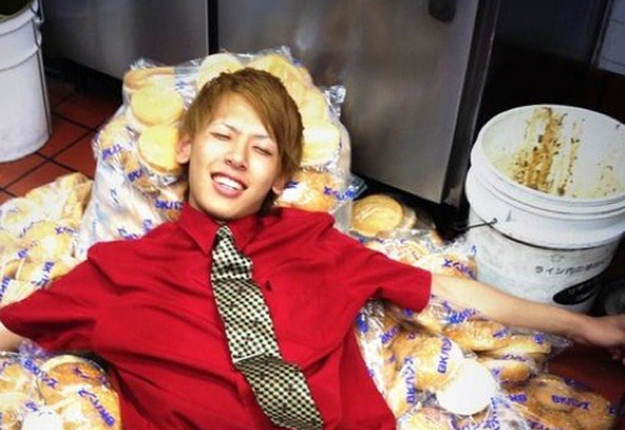 Also, this bucket is super gross.
The photo was posted on 2ch, one of Japan's largest forums, and caused a massive uproar.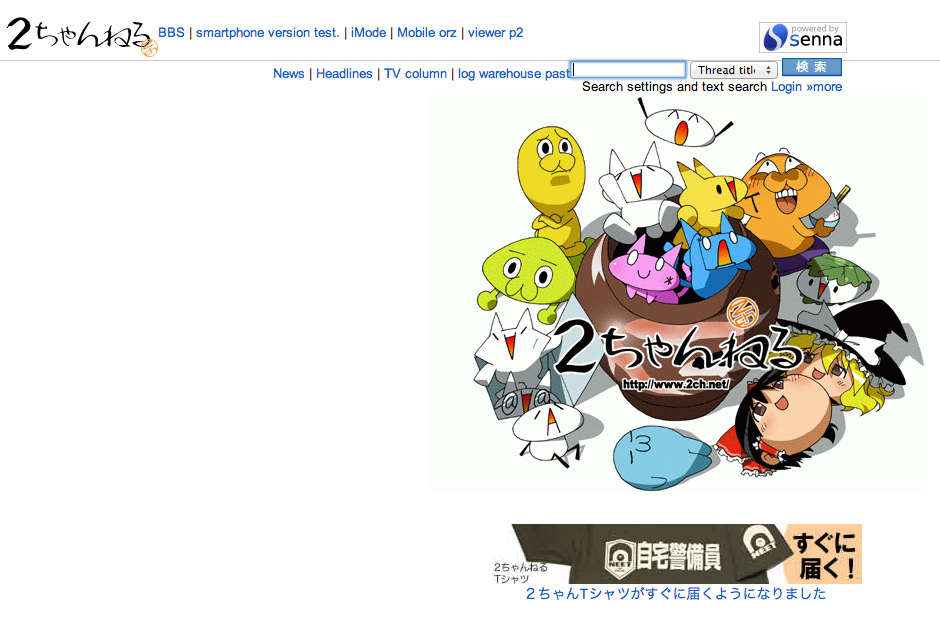 inotayuta's account also had other photos of him goofing off in the Burger King's kitchen.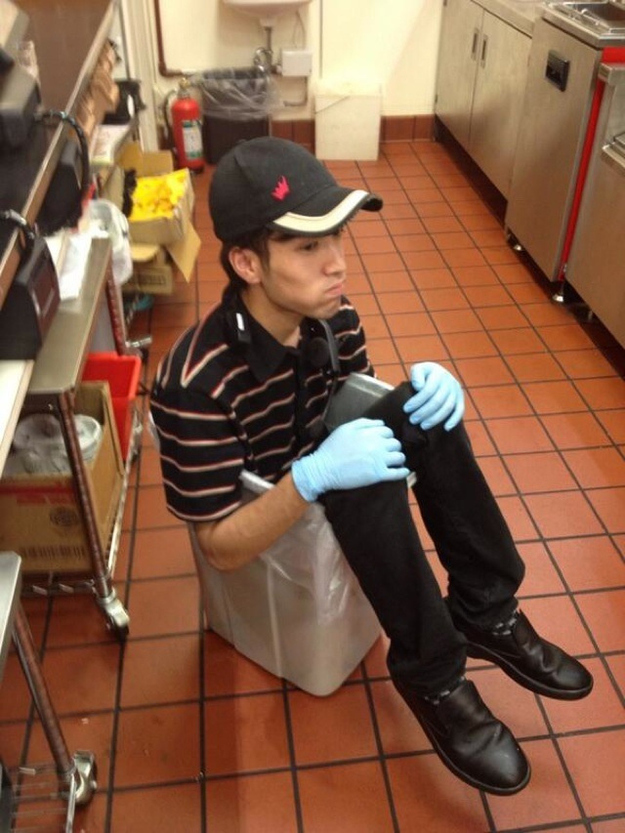 Burger King Japan released a statement, stressing that the hamburger buns in the pictures were not served to customers.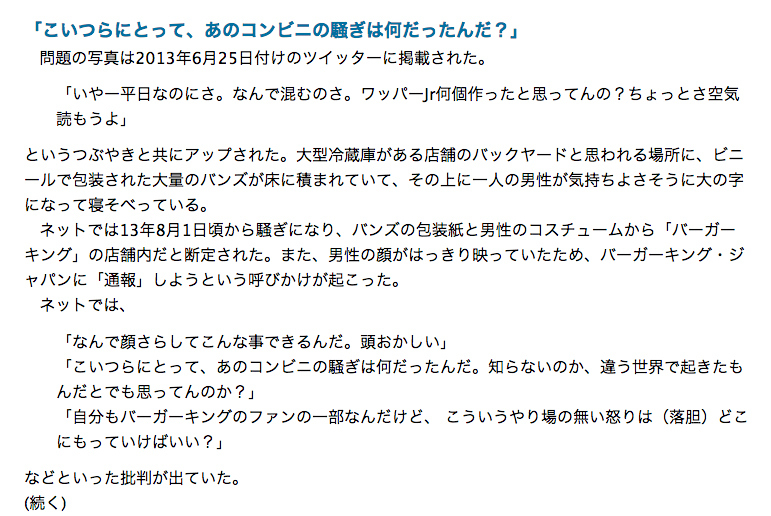 According to Kotaku, Japanese Twitter users are now referring to the ex-employee as "Bakka King" or "Idiot King."