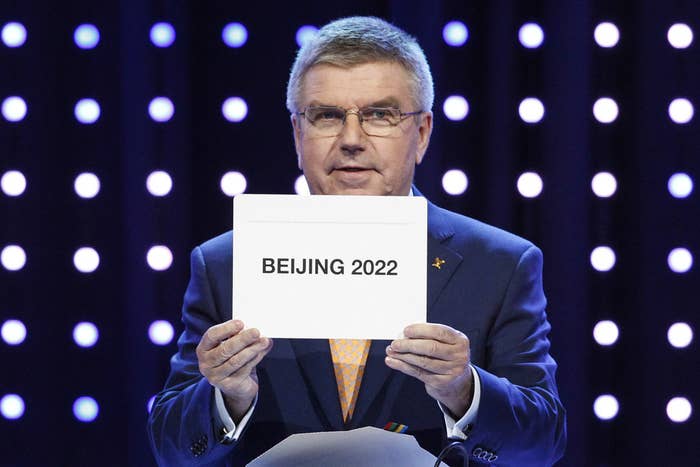 The International Olympic Committee has picked Beijing, China, as the host city for the 2022 Winter Olympic games. The committee came together in Kuala Lumpur, Friday, and picked Beijing over Almaty, Kazakhstan.
The bids were voted on by a group of 85 participants. Beijing's bid received 44 votes, Almaty's received 40 votes, with one abstention.
Beijing is now the first city to be awarded hosting rights for both the summer and the winter Olympics.
"China is a reliable partner because we always honor our commitment," Wei Jizhong, a senior consultant for the Beijing bid, told the Chinese news agency Xinhua before the vote. "The Beijing 2008 Summer Games are a perfect example."
The International Olympic Committee also chose Lausanne, Switzerland, as the host city for the 2020 Youth Winter Olympics on Friday. Lausanne beat Brasov, Romania for the chance to host the Youth Winter Olympics.
Last month, the committee announced that Pyeongchang, South Korea, will be the host of the 2018 Winter Olympics.