This is a Target employee named Scot. He works at a Target in Westminster, Maryland, and last week he delivered the pre-Black Friday pep talk to end all pre-Black Friday pep talks.
Here's his full speech:
People of Target, brothers, sisters, hear me now. There standing out there, any moment now, those doors will be breached. Whatever comes through those gates, you will stand your ground with a smile on your face. They come here with bargains in their heads and fire in their eyes and we shall give those bargains to them. We will show them that we are not just the best store in this neighborhood, but the store anywhere. Because we are more than just a store. This is a team. This a family. THIS IS TARGET.
Vincent Scellini, a Reddit user who used to work with Scot, said he misses working with him but doesn't particularly miss that store.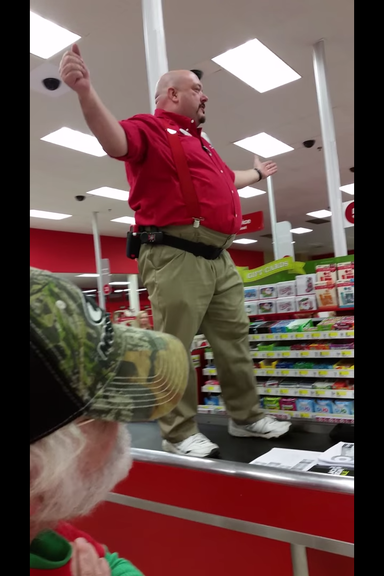 "He always brought a very positive energy and unique humor to the workplace," Scellini told BuzzFeed News. "He was simply a fun person to be around!"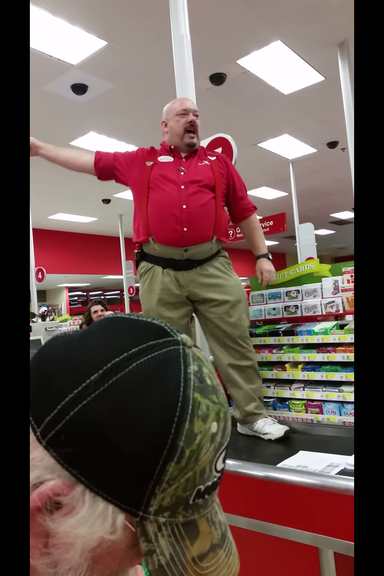 If only every store had a Scot...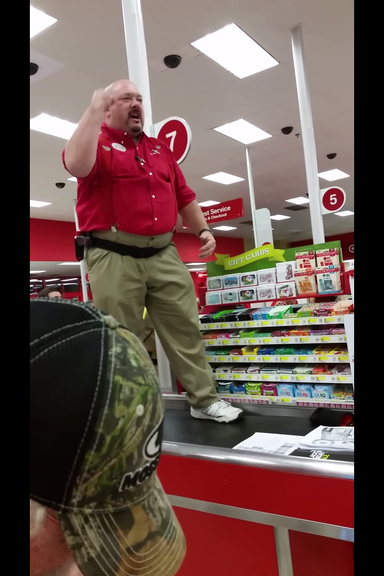 Target issued a statement to BuzzFeed News about Scot's amazing speech:
"One of our favorite parts of the holiday is watching our entire Target team bring the season to life in their own way. We want them to have fun, because we know when our team is having fun, so are our guests. Our team member Scot is one of countless team members who help make Target uniquely Target. We have long said that Thanksgiving weekend is to retail what a championship game is to sports. Scott is clearly quite a coach."