Meet Noah Paul. He's a 15-year-old from Oklahoma and on Monday he received a text from a number he didn't recognize.
He thought the text was totally amazing so he decided to share it on Twitter. It appears to be part of a conversation between two moms, Christi and Helen. And it looks like some SERIOUS shit went down.
A few hours later, Noah shared a second text from "Helen". Looks like things were really heating up in the cul-de-sac barbecue crew.
Noah was nice enough to black out the numbers, but it didn't stop the screenshots from going mega-viral.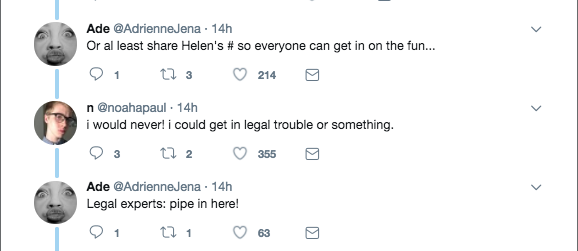 As of Tuesday morning, Noah's tweets have been retweeted collectively almost 90,000 times.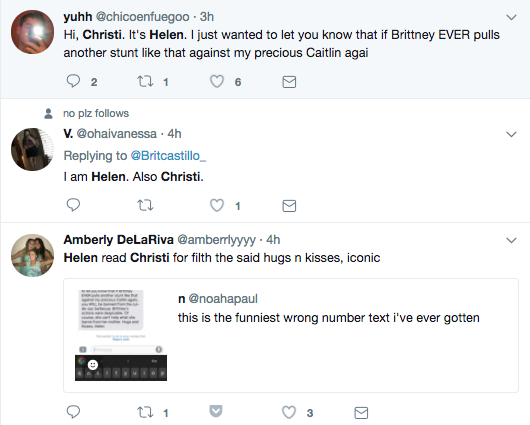 His followers were obsessed. He said that he even tried to text the number back but it seemed like he had been blocked.

Well, Noah told BuzzFeed News that unfortunately the whole thing was part of a prank. There is no Helen or Christi. But he said he had no idea that the texts were a setup when he tweeted them out.
"The night before I went to a football game and I made a bunch of new friends," he said. "I found out those friends gave another friend of mine my cell phone number without my knowledge."
Noah said that friend was the one who started texting him as "Helen".
"I tweeted them because at the time they were an unknown local number to me and I was thinking, What the heck! This is gold, and I posted it! After it blew up and got viral, you could say, he then told me that it was him pranking me all along late into the night," Noah said.
Noah said he's totally overwhelmed by all the attention the tweets have been getting.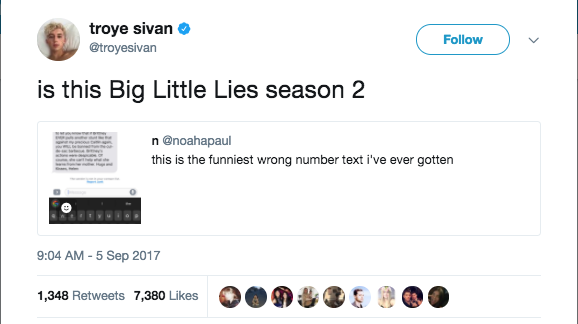 "It doesn't really matter that it wasn't a real person, in my opinion," he said. "I'm glad people got some laughs out of it, I sure did!"