An Elementary School Sent Home Flyer Saying Not To Tell On Bullies And To Learn To Laugh At Insults
Parents were not exactly thrilled about the advice.
This was a real flyer sent home by the Lincoln, Neb., public school system: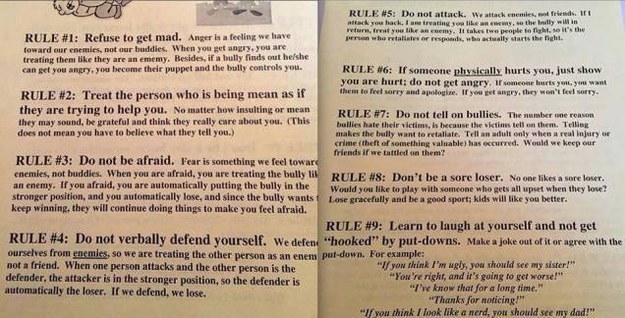 The flyer has nine rules for children who experience bullying, advising kids not to tell on bullies and to not make bullies mad by defending themselves.
Rule #1: Refuse to get mad.

Rule #2: Treat the person who is being mean as if they are trying to help you.

Rule #3: Do not be afraid.

Rule #4: Do not verbally defend yourself.

Rule #5: Do not attack.

Rule #6: If someone physically hurts you, just show you are hurt; do not get angry.

Rule #7: Do not tell on bullies.

Rule #8: Don't be a sore loser.

Rule #9: Learn to laugh at yourself and not get "hooked" by put-downs.
The parents of the fifth-graders at Zeman Elementary School who saw the flyer weren't happy, and began flooding the school's administration with complaints.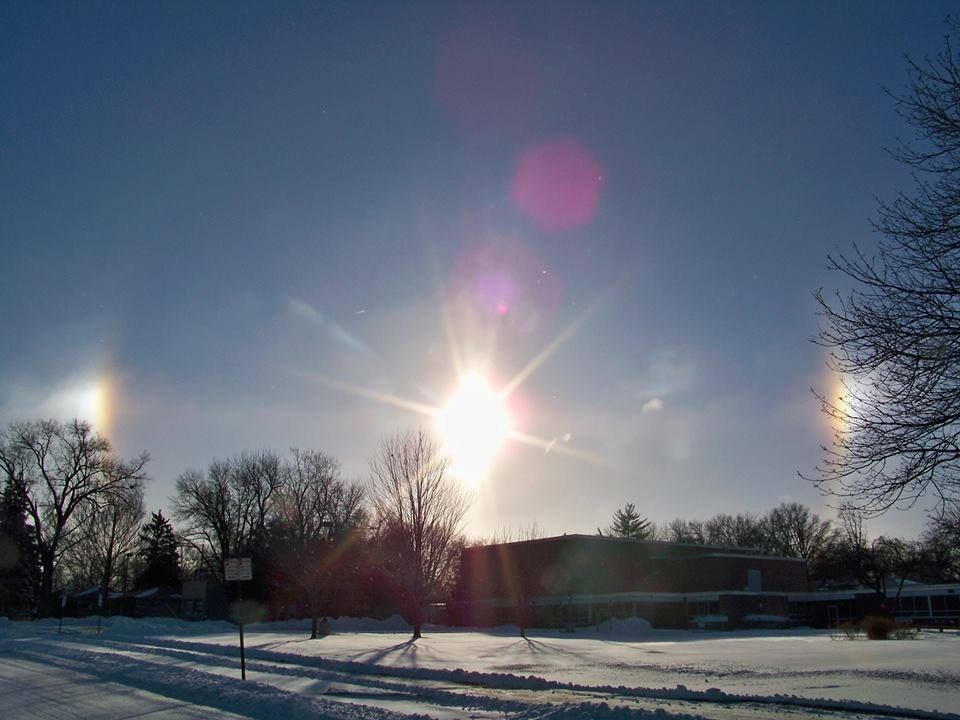 On Wednesday, the Lincoln Public Schools Facebook page responded to the controversy, apologizing for the "inaccurate information" that was "sent home with good intentions."
They've also sent home a new flyer with some much better advice for students.