On Sunday, Twitter user @_salamander_man tweeted a video of a man using a McDonald's McChicken sandwich to masturbate. The original tweet appears to have been deleted, but @_salamander_man tweeted another version of the video, which you can watch here if YOU REALLY WANT TO, BUT LIKE, WHY WOULD YOU WANT TO?!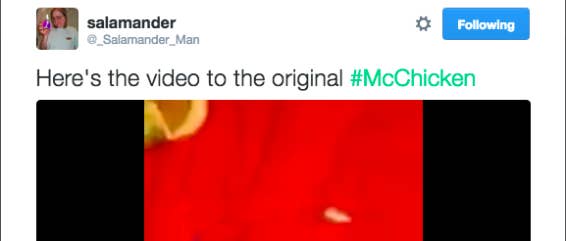 The Twitter user who posted the original video told BuzzFeed News via direct message that his name is Kevin and that he's a 15-year-old from Austin, Texas.
Weirdly, he said the original tweet only got around 900 retweets.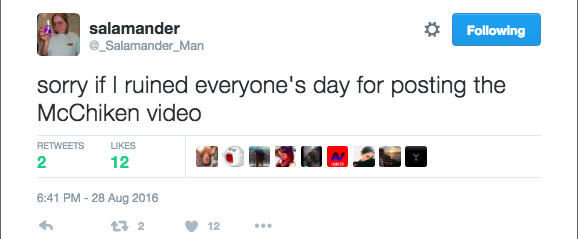 "Of course the guy in the video wasn't me," he said.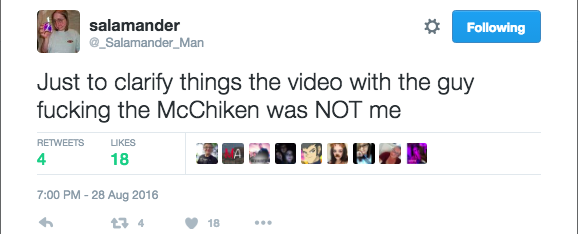 Even though the original tweet only got a few hundred retweets, many of the reactions from people who watched it pushed it further and further up Facebook's and Twitter's trending topic lists.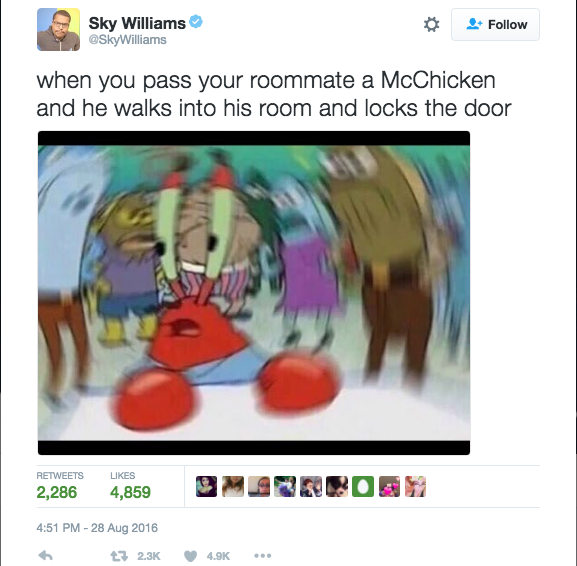 YouTuber Sky Williams seems to have boosted the video's reach by posting several viral reactions about the video.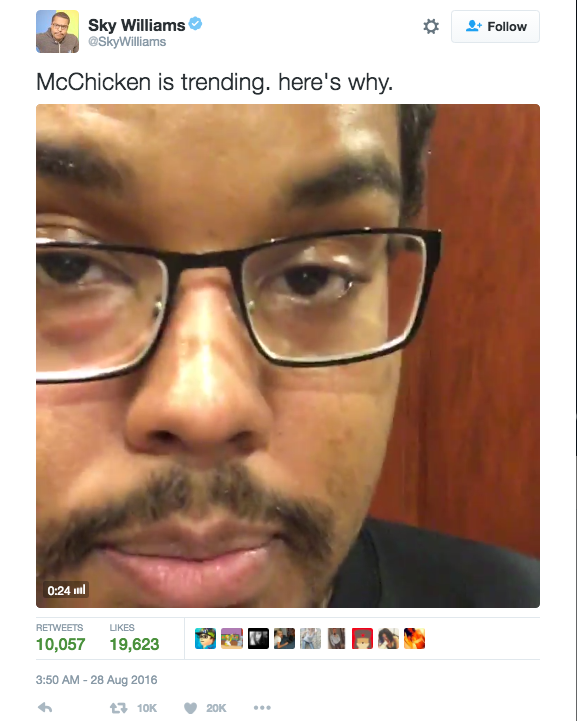 But basically, everyone started talking about the video and freaking out.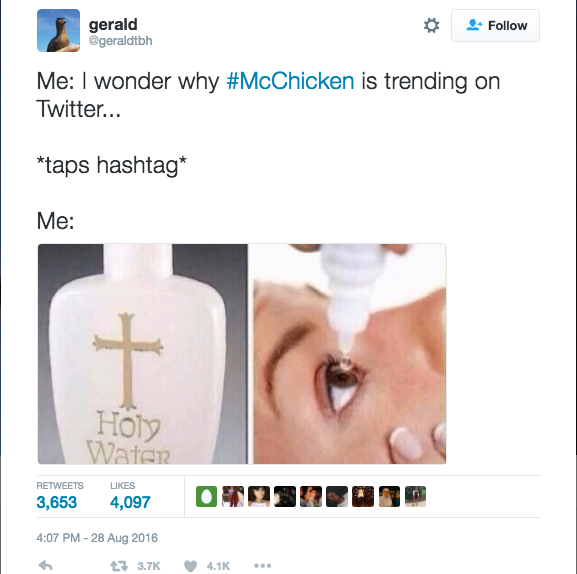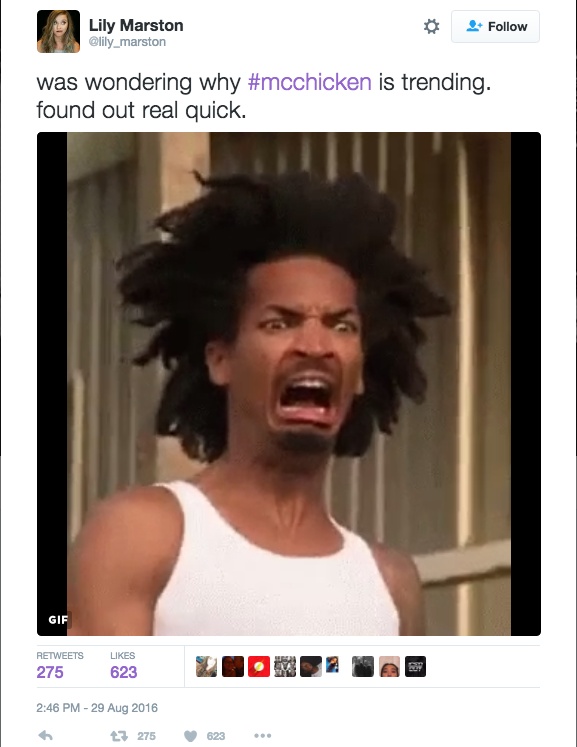 There were also tons of jokes about it.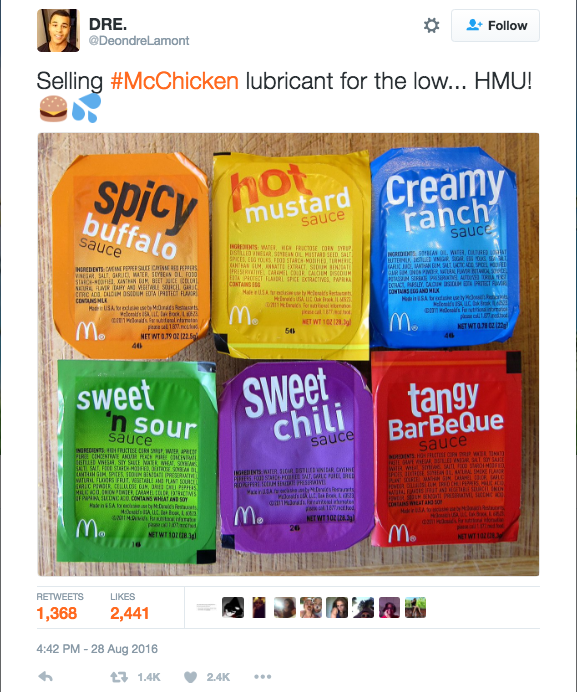 Interestingly, the McChicken video trended only a few days after Facebook announced it was replacing the humans who were running the trending topics with algorithms.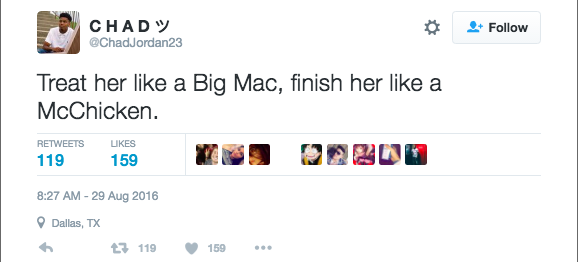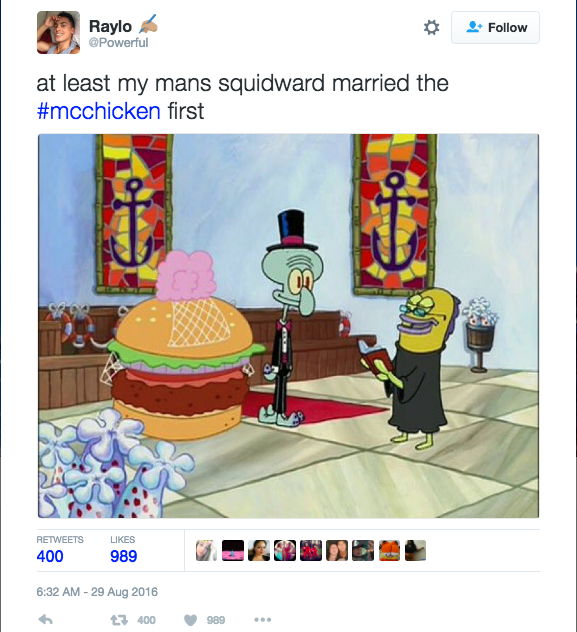 So far, aside from a video of someone having sex with chicken sandwiches, the human-free trending-topics section has also featured a fake story about Fox News' Megyn Kelly.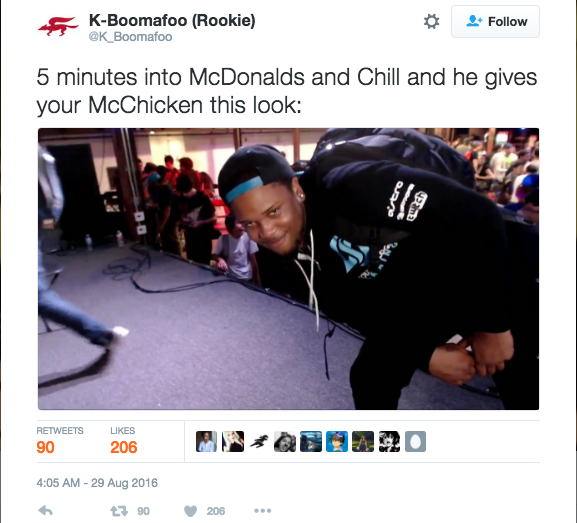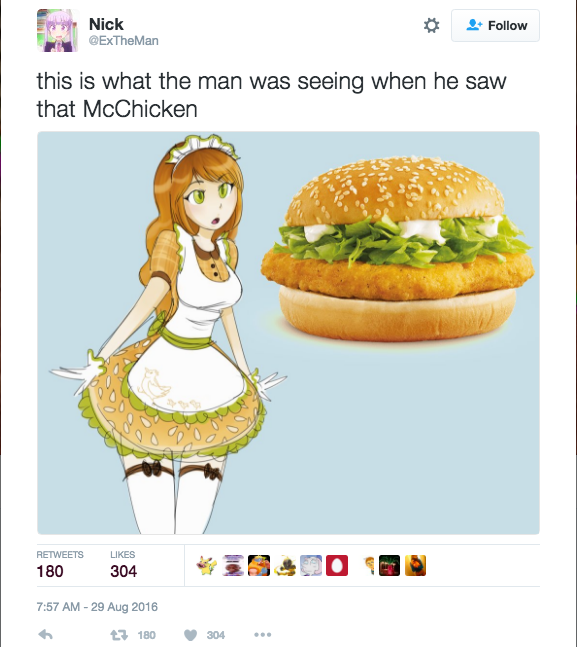 When asked why his video seems to have trended so fast on Twitter and Facebook, @_salamander_man — or "Kevin" — told BuzzFeed News, "the reason it might of blown up was because people kept retweeting it."