A Town Came Together To Throw A Surprise Sweet 16 For A Girl With Leukemia
Oh my God, the photos of her walking through the door are totally amazing.
Abby Snider, a 16-year-old from Winchester, Virginia, was diagnosed with leukemia last year.
After paying the high cost of Abby's medical bills, her parents didn't have the money to throw her a proper Sweet 16.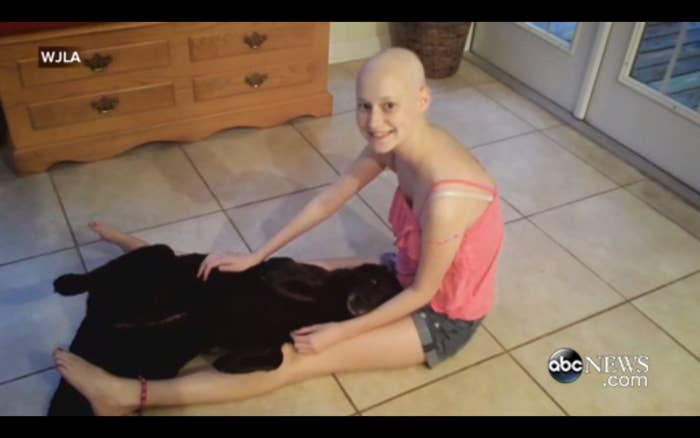 Luckily, a man named Tom Mitchell, who runs StillBrave, a local cancer foundation, decided to bring Abby's town together to make sure she had a special night. Here's Mitchell and Abby riding to her party.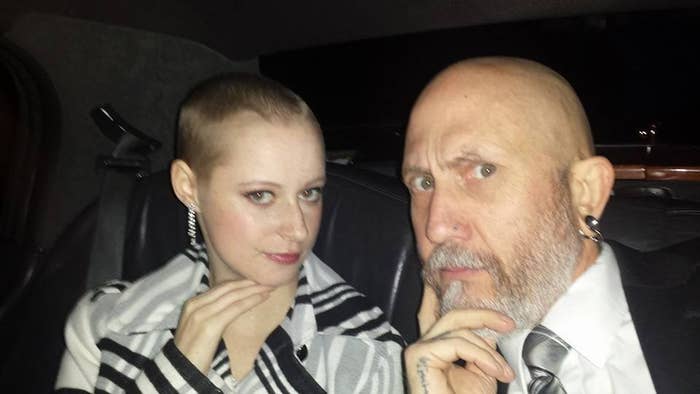 "Last night, I had the honor and privilege to participate in making a surprise Sweet Sixteen Dream Birthday Party a reality for a very sweet 16-year-old girl," Mitchell wrote on Facebook. "The look on Abby's face when she walked through the door was, well, there are no words in this language or any other to accurately describe that moment. Suffice it to say, I am a better man today for having been there to see it."
A local car service provided a stretch limo. A local salon arranged for makeup. Other vendors donated food and flowers. Abby thought she on her way to make a speech at a StillBrave fundraiser. In reality though...
...She was headed to her own surprise birthday party!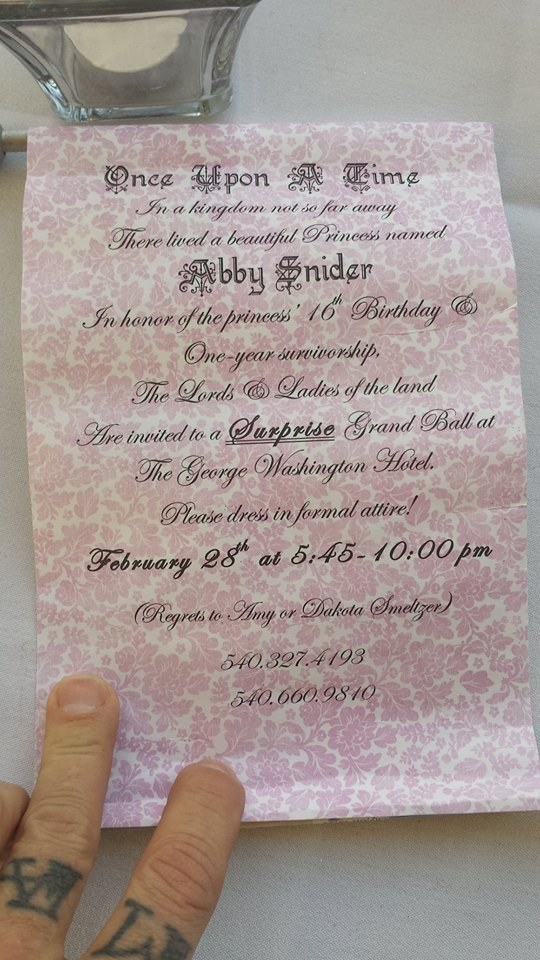 And judging from the photos, she didn't suspect a thing.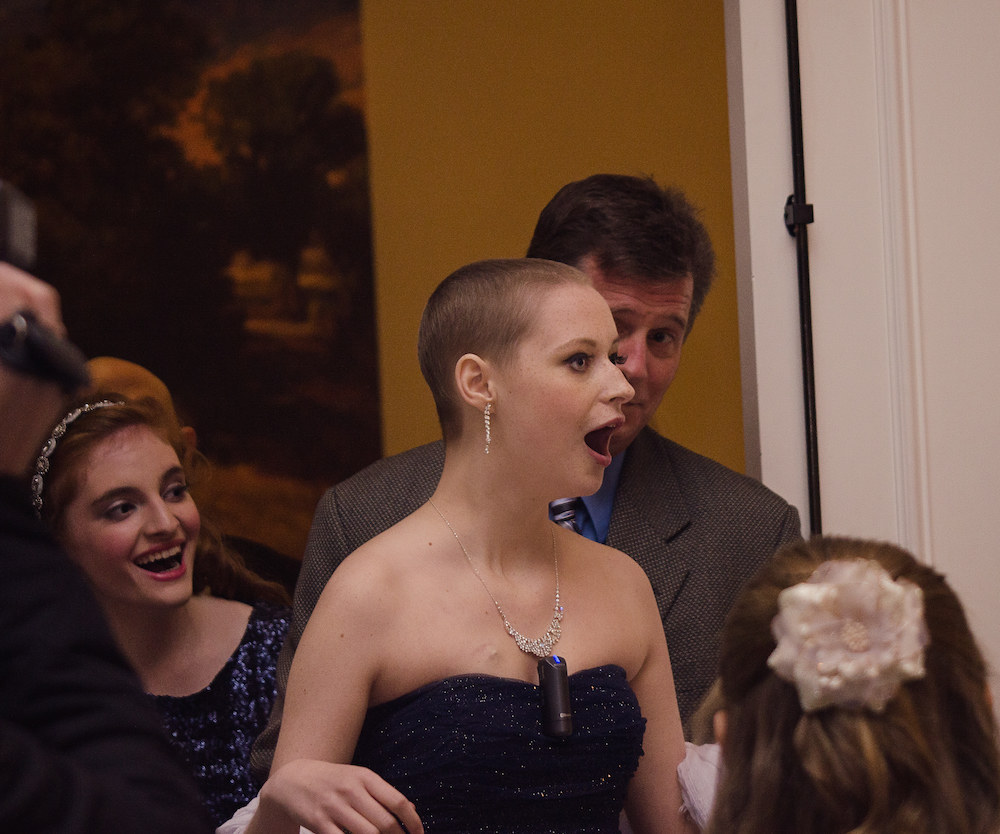 "That moment when the door opened and I saw her face, it was amazing," photographer Carolyn Rangel told BuzzFeed News. "I got goose bumps, and tears just found their way out."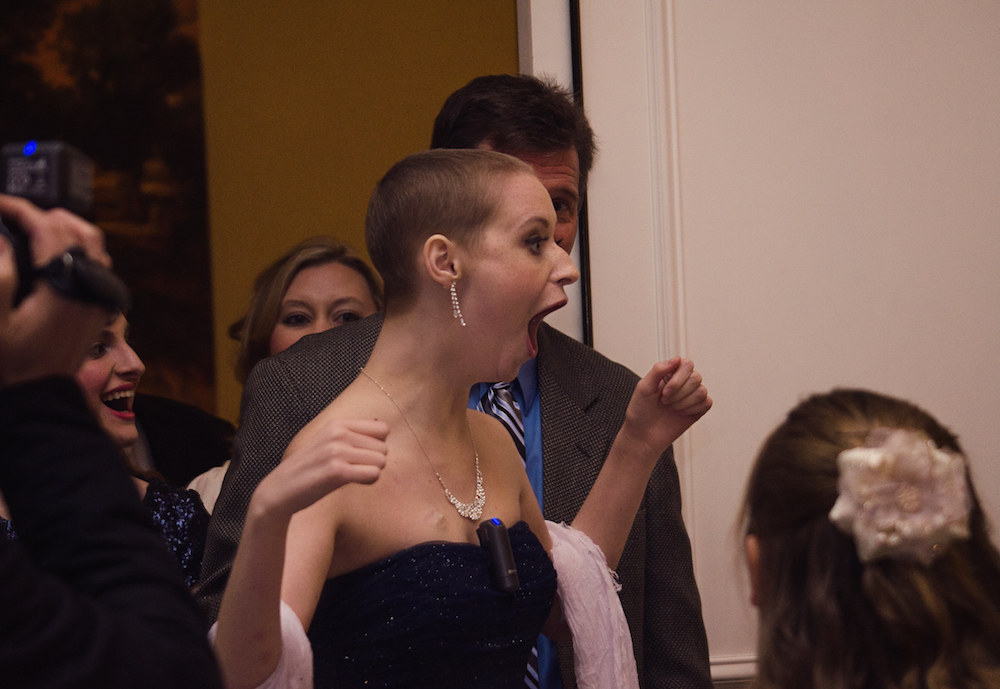 Due to her illness, Abby didn't get a chance to celebrate her birthday last year.
"She was so surprised and happy to see everyone there for her," Rangel said. "Definitely a beautiful and priceless moment, I am so honored that I was part of it."
As for the speech, Abby told ABC that she was mainly just relieved she didn't have to give it.