A 19-Year-Old Was Stoned To Death For Adultery While Men Filmed It With Their Phones
The man she was eloping with was given a lashing.
A 19-year-old woman from Afghanistan who is currently only being identified as Rokhshana was allegedly caught eloping with a 23-year-old man named Mohammad Gul.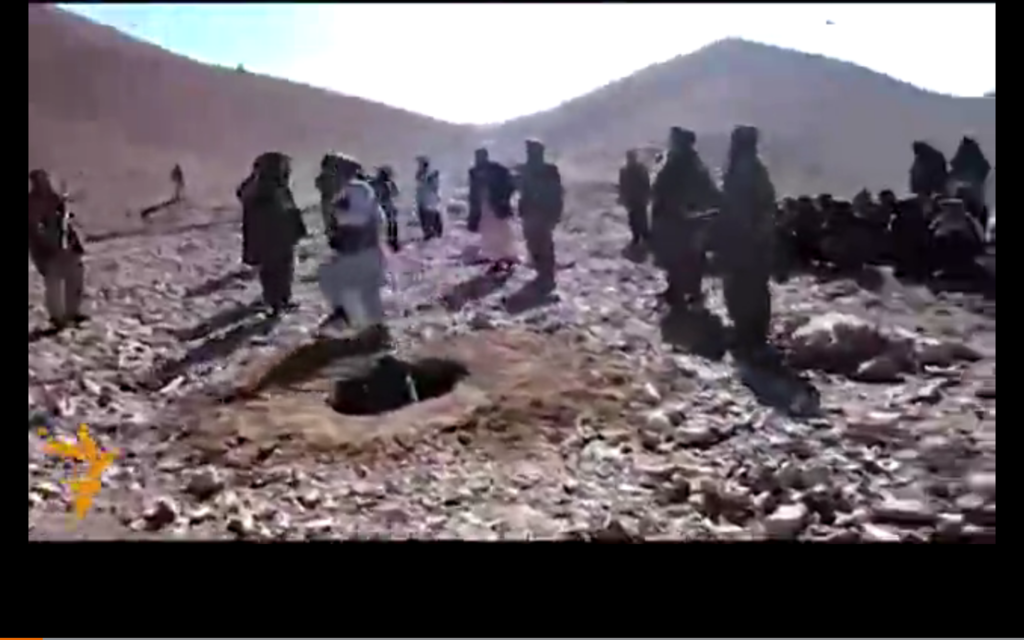 The young woman was reportedly married off against her will to a different man in the remote Ghor Province, where the stoning took place.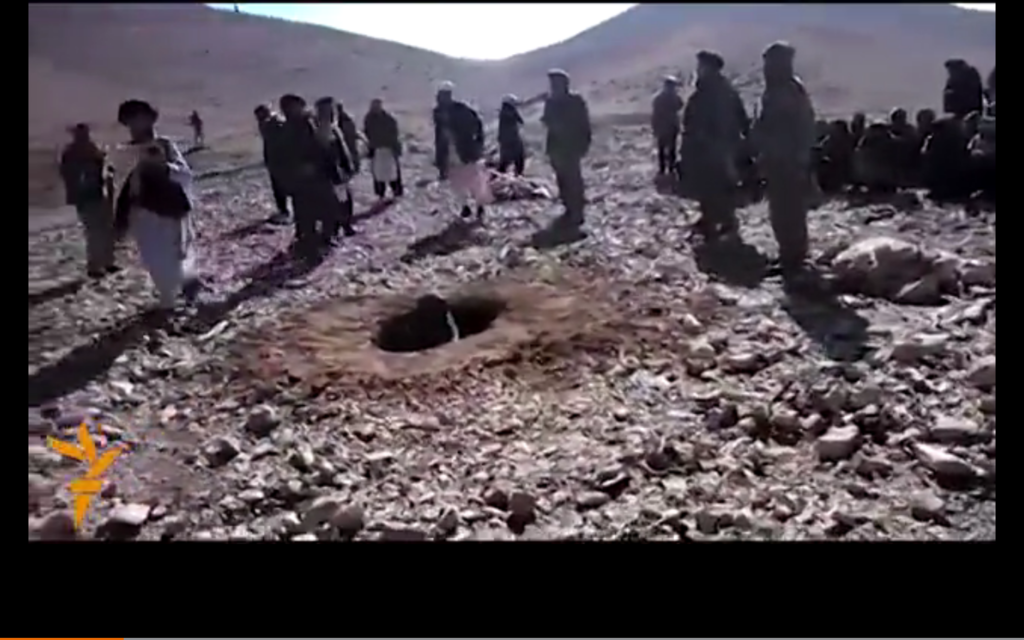 Rokhshana's death was filmed on mobile phones by onlookers as a group of men, said to be "Taliban, local religious leaders, and armed warlords" by Radio Free Europe, recited an Islamic creed and hurled rocks at her.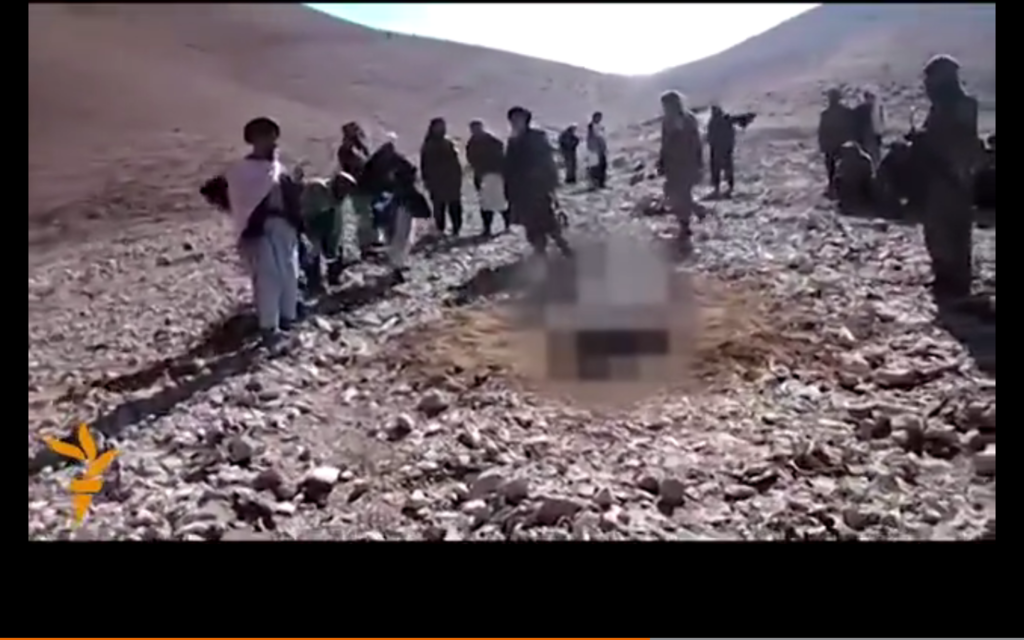 In the video, as the men pelt her with stones, you can hear Rokhshana reciting the Shahada, the first of the five pillars of Islam.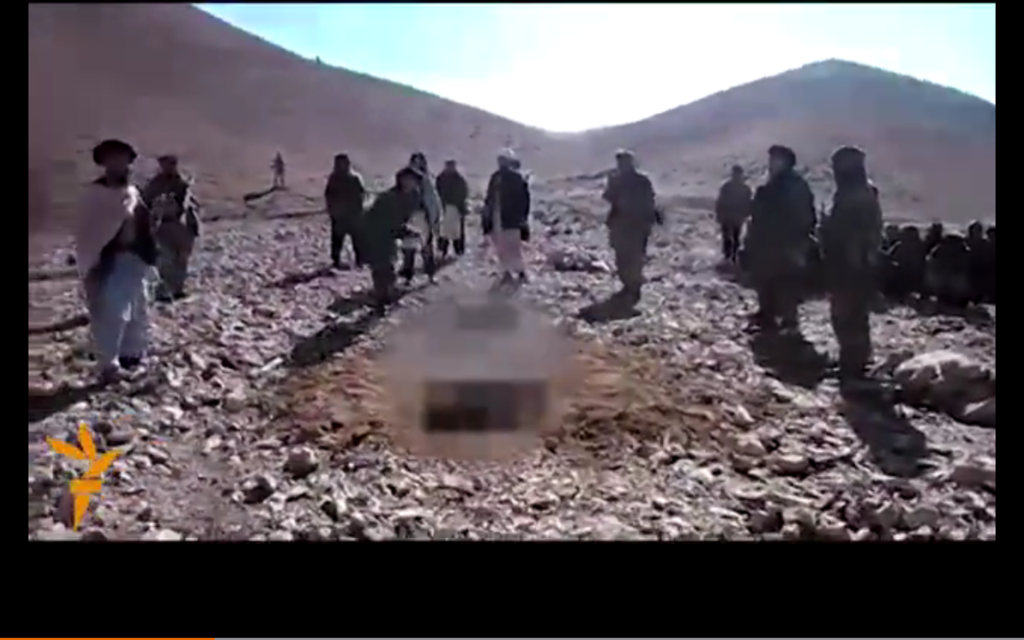 The 23-year-old man Rokhshana attempted to flee with was only given a lashing.
Afghanistan's president, Ashraf Ghani, released a statement calling the stoning "extra-judicial, un-Islamic, and criminal" and said he plans to "seriously investigate" the incident. Stoning people accused of adultery is illegal under Afghan law.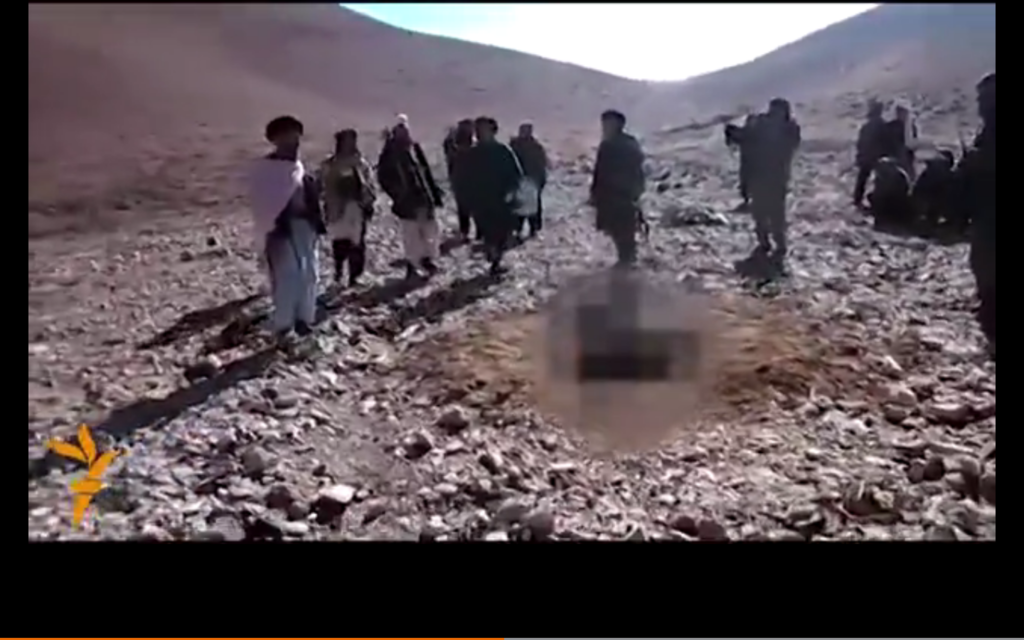 In March, a 22-year-old Afghan woman named Farkhunda was beaten to death by a mob in March after being falsely accused of burning a Qur'an.
A monument in Kabul, seen below, is currently being built in her memory after the killing sparked international outrage.