A mile-wide tornado touched down in Moore, Okla., a region to the south of Oklahoma City on Monday afternoon.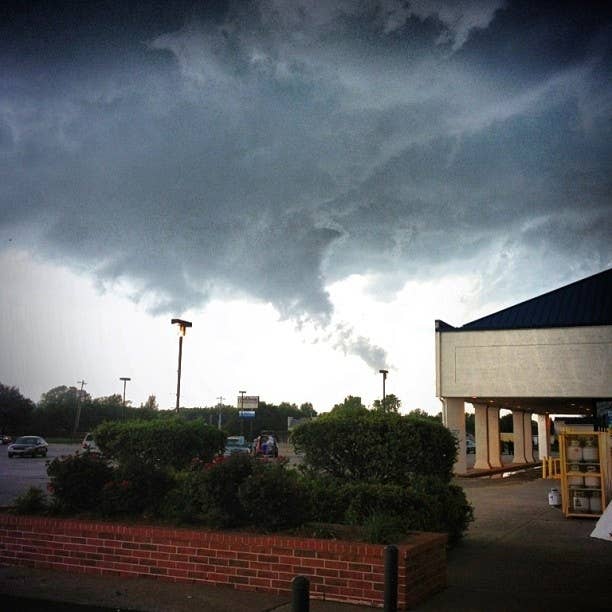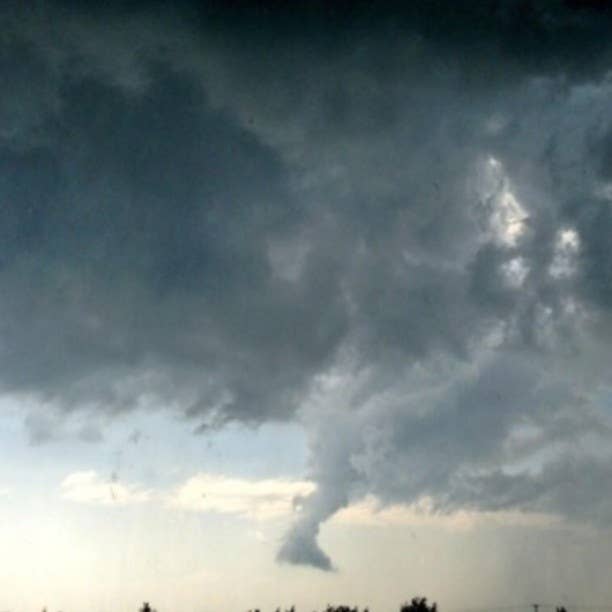 It came down in a wall of clouds and quickly tore through the area.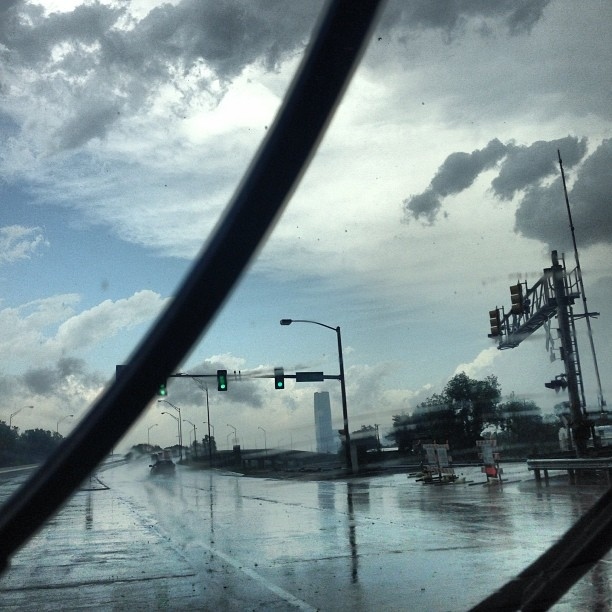 Emergency teams in the area announced around noon that severe storms could land between 1 p.m. and 3 p.m.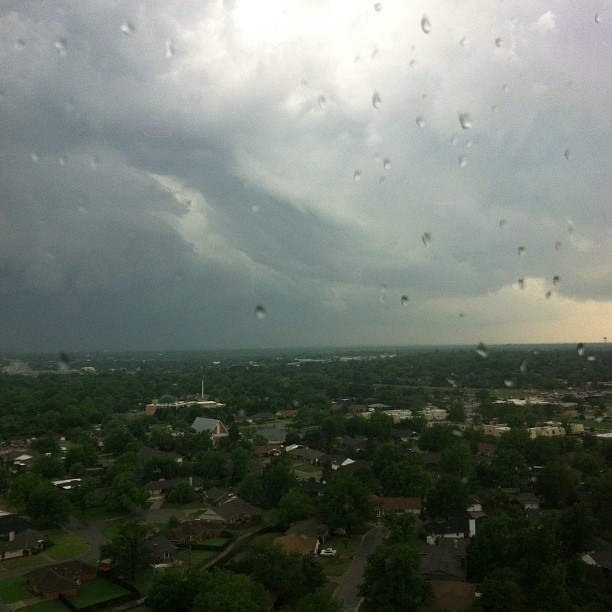 It was originally thought there may have been two tornadoes landing in the city.
As the storm hit, winds were moving up to 302 mph.
Area schools evacuated students in buses, though some children remained trapped in a local school.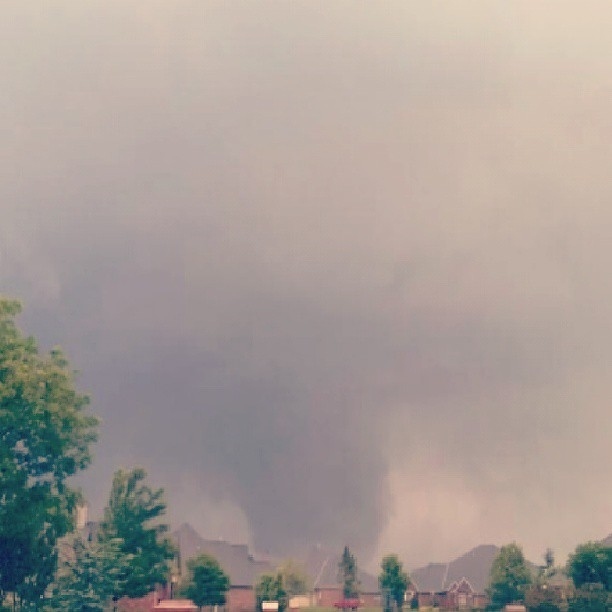 Two schools are completely gone, and much of Moore, Okla., has been reduced to rubble.
Authorities have still not announced an official totally for injuries or fatalities yet.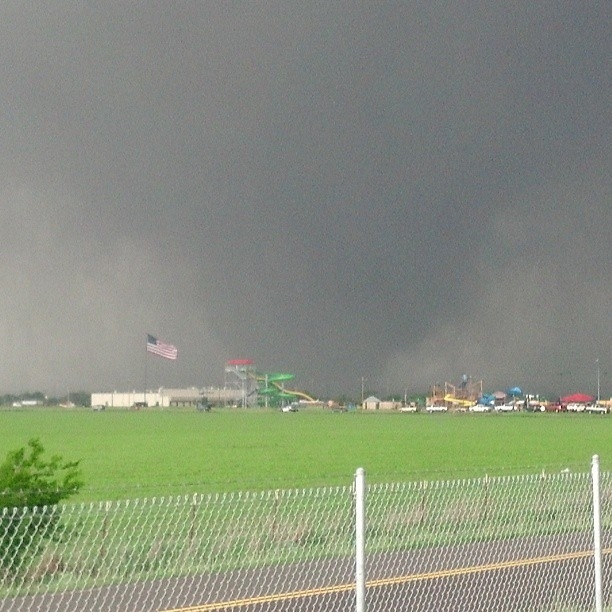 As the storm cleared, news helicopters were able to start surveying the damage.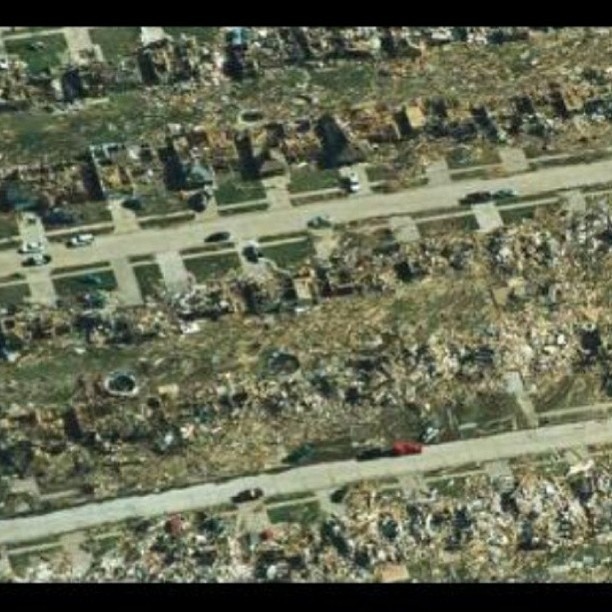 Many neighborhoods were completely leveled.
Fires that broke out in the parts of the destroyed neighborhoods posed a serious danger for residents trying to evacuate.
The storm moved out of Moore by 4:30 p.m., making its way towards Jacktown, OK.
Whole neighborhoods in Moore are flattened.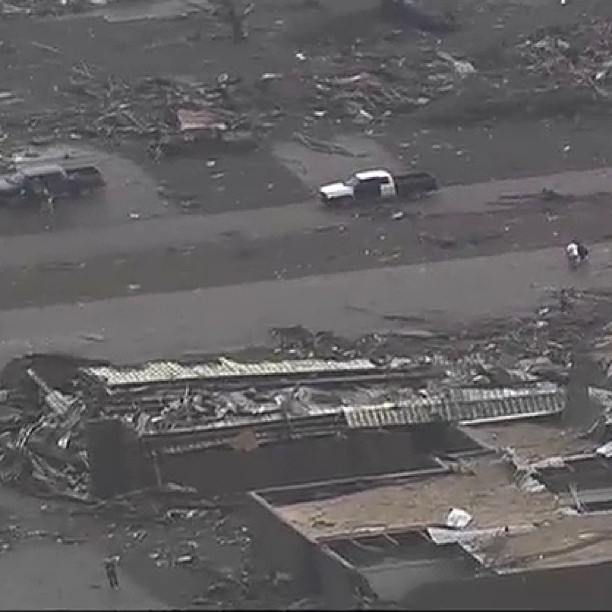 Shocking vines from the ground in Moore:
A photo of the storm moving away from Moore, further south towards Paul's Valley.
A demolished home in Moore.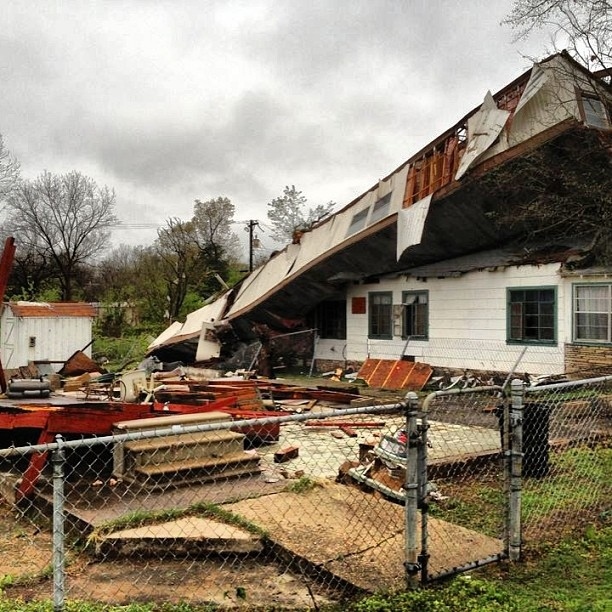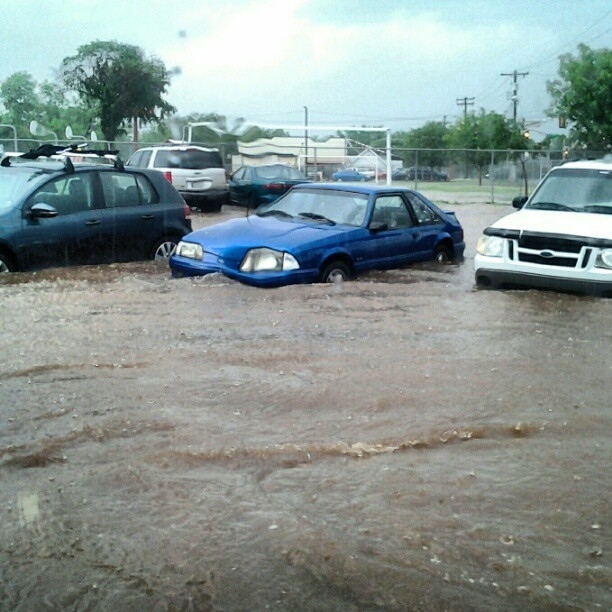 Children were pulled from the rubble of Plaza Towers Elementary School Monday afternoon as emergency crews rushed clear the residents trapped inside.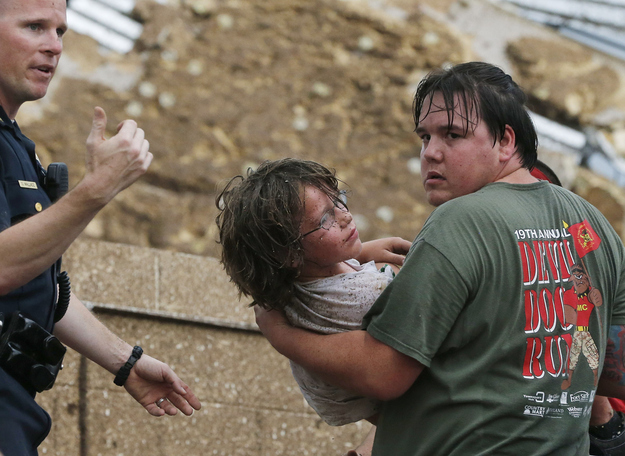 The tornado tore through at least two schools and a hospital, killing at least four people, though a total number of fatalities is still unclear.