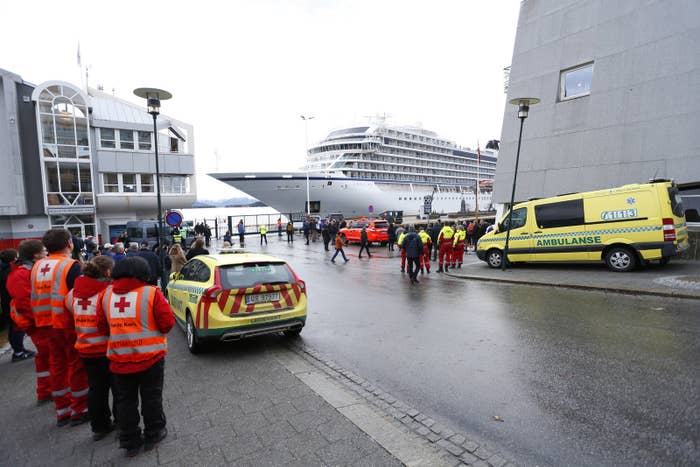 The Viking Cruises ship that was stranded due to engine trouble arrived at port on Sunday in Molde, Norway, after nearly 24 hours of rescue operations.
Over 890 people, including 436 passengers and 458 crew members, were still on board the ship as it approached the port using its own power, after restarting one of its engines. The ship docked at 4:30 p.m. local time, a spokesperson for Viking Cruises told BuzzFeed News.
The ship approached with one tugboat leading the way and another tugboat following as it headed toward the coastal Norwegian town, the Norwegian Joint Rescue Coordination Centre tweeted.
A total of 1,373 people were aboard the ship when it experienced engine failure and issued a mayday call around 2 p.m. local time Saturday, off the western Hustadvika coast, prompting evacuations by helicopter.
While passengers on the ship waited to be evacuated, rough sea conditions tossed furniture and passengers around the ship, and seawater flooded a muster station.

"Furniture would slide across the room and slide back and with it came people and glass," Jan Terbruegen, a passenger rescued from the Viking Sky, told Dagbladet, a Norwegian newspaper. "It was a very dangerous situation frankly. A few people got hurt."

The Norwegian coast guard had begun hoisting some passengers into helicopters to get them to safety Saturday afternoon. Viking Cruises said that a total of 479 passengers had been airlifted to shore by Sunday morning.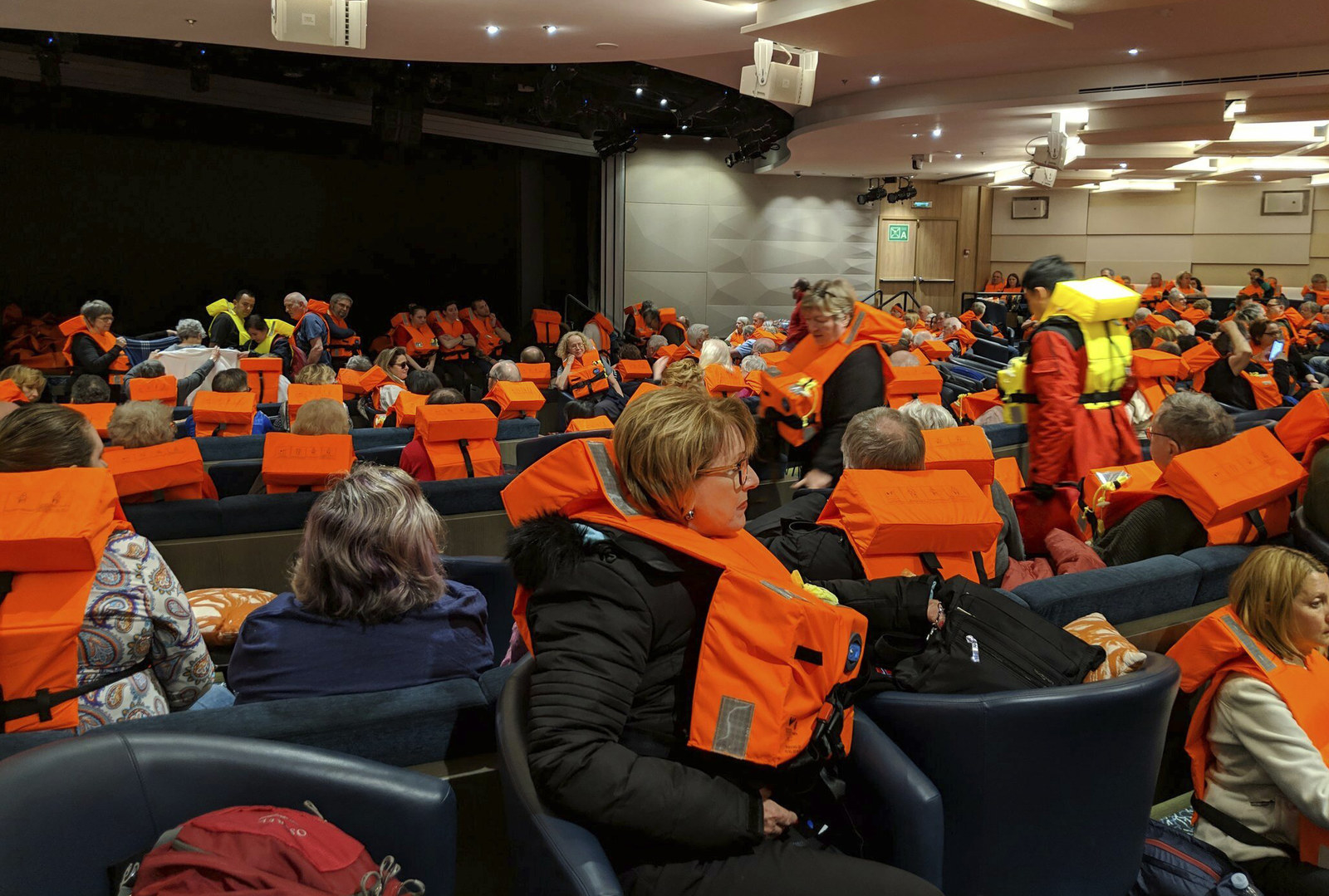 "The guy came down from the helicopter, one of the coast guards, snapped me into the belt, said 'hold it,' and shot me about 100 feet in the air and into the helicopter," another passenger told Dagbladet of the rescue operation. "They were awesome, as soon as they hoisted you up, he grabbed me and pulled me in like a sack of potatoes and drug me to the back of the helicopter."
The Norwegian Red Cross said in a statement released Sunday that "several" passengers who had arrived at the evacuation center are bruised, have cuts, or have broken bones. Viking Cruises said that 20 people had suffered injuries.

A statement from the cruise line said that its next scheduled sailing had already been canceled.