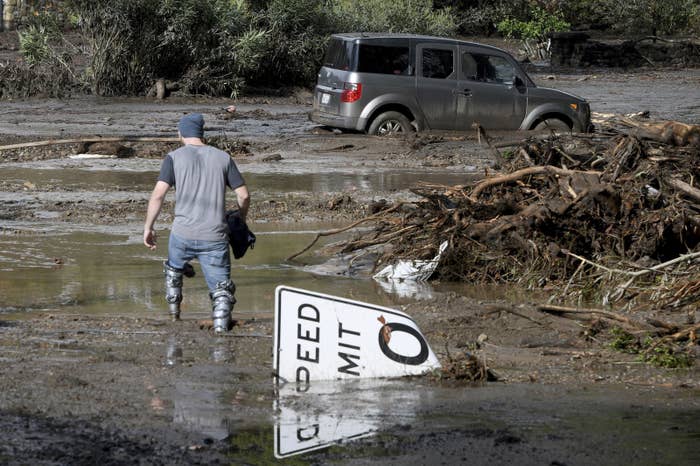 More than a dozen people have died after mudslides triggered by strong storms hurled rocks and debris down fire-ravaged hillsides and into Southern California neighborhoods on Tuesday.

The Santa Barbara Sheriff's Office raised the number of confirmed deaths from 13 to 15 on Wednesday morning.
County Sheriff Bill Brown told CBS This Morning that search and rescue operations were still underway.

"Currently we are working to try to identify people who may still be trapped and isolated in areas that we have not yet been able to gain complete access to," he said. "We worked through the night, and I'm happy to say that we did get through to some people who were trapped in homes but otherwise safe."
Officials said on Tuesday that dozens of people were rescued from the torrent of water and mud and crews were continuing to search the hilly, coastal community of Montecito and surrounding areas for at least two dozen others still reported missing. A "significant number" of people were also injured in the slides, which began early Tuesday morning, Brown said.
"It looked like a World War I battlefield," Brown said on Tuesday. "It was a carpet of mud and debris. There were boulders, downed power lines, wrecked cars... The mud was knee-deep in the roadways and deeper in canyons. It made access to people very difficult."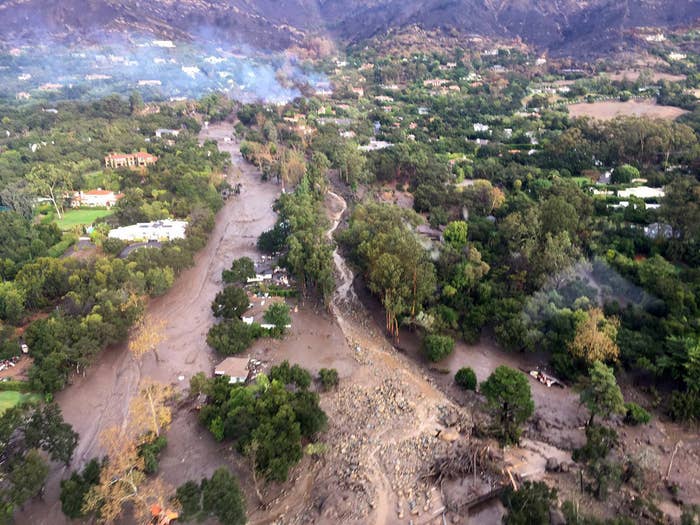 Although 30,000 people were ordered or urged to evacuate, a majority chose to stay in their homes after becoming frustrated with evacuation procedures during a massive wildfire that tore through the area last month.

About 300 people were still trapped in their homes in Romero Canyon, a rural neighborhood tucked in the hills southwest of Santa Barbara, and are "completely cut off," Brown said.

"We're just focused on making sure people are still alive right now," he said.
Several dozen homes were torn from their foundations or severely damaged, and dozens of people were unaccounted for in neighborhoods near the hills recently scarred by the Thomas Fire. The fire ignited in December and became the state's largest on record, tearing through more than 281,000 acres. It is still not fully contained.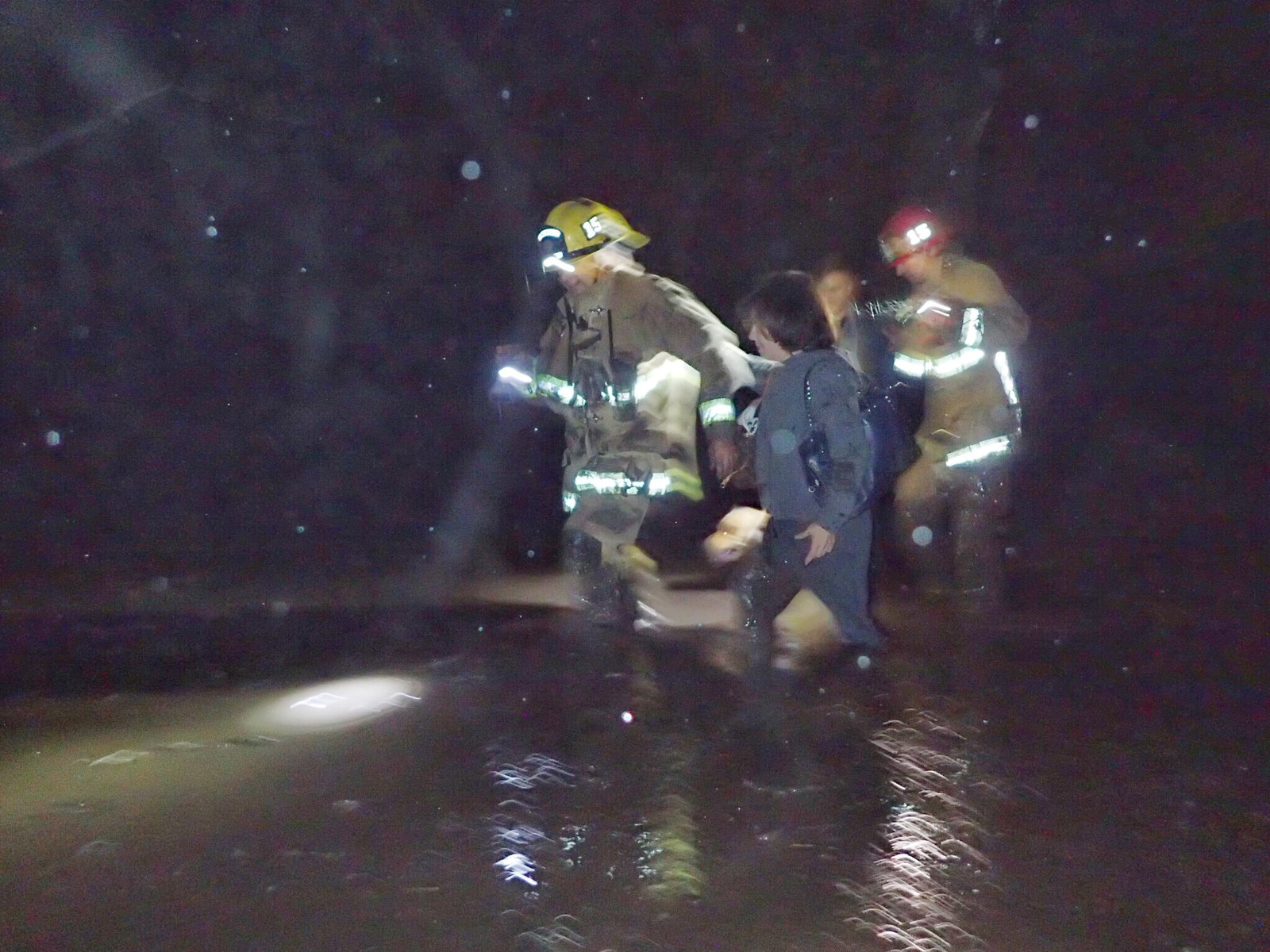 Around 4 a.m. Tuesday, "unprecedented rainfall" prompted a roaring mudslide that sent "catastrophic," "horrific debris flow" into neighborhoods and homes as people slept, officials said. Emergency dispatchers fielded more than 600 calls for help in about three hours, Brown said, most from people "distressed, stranded in homes and vehicles in need of rescue."
In the dark, early hours of the slide, first responders and search-and-rescue crews went door-to-door, urging residents to leave their homes and looking for people who were reported missing or trapped.
Helicopters performed about 50 rescues, while firefighters on the ground saved "dozens of other families." Some rescues required the Jaws of Life to cut into mud-entrenched homes and cars to extract people trapped inside, said Amber Anderson, a Santa Barbara County Fire Department spokeswoman. The California National Guard was also deployed.
In one rescue, firefighters saved a 14-year-old girl who was trapped for hours inside a home.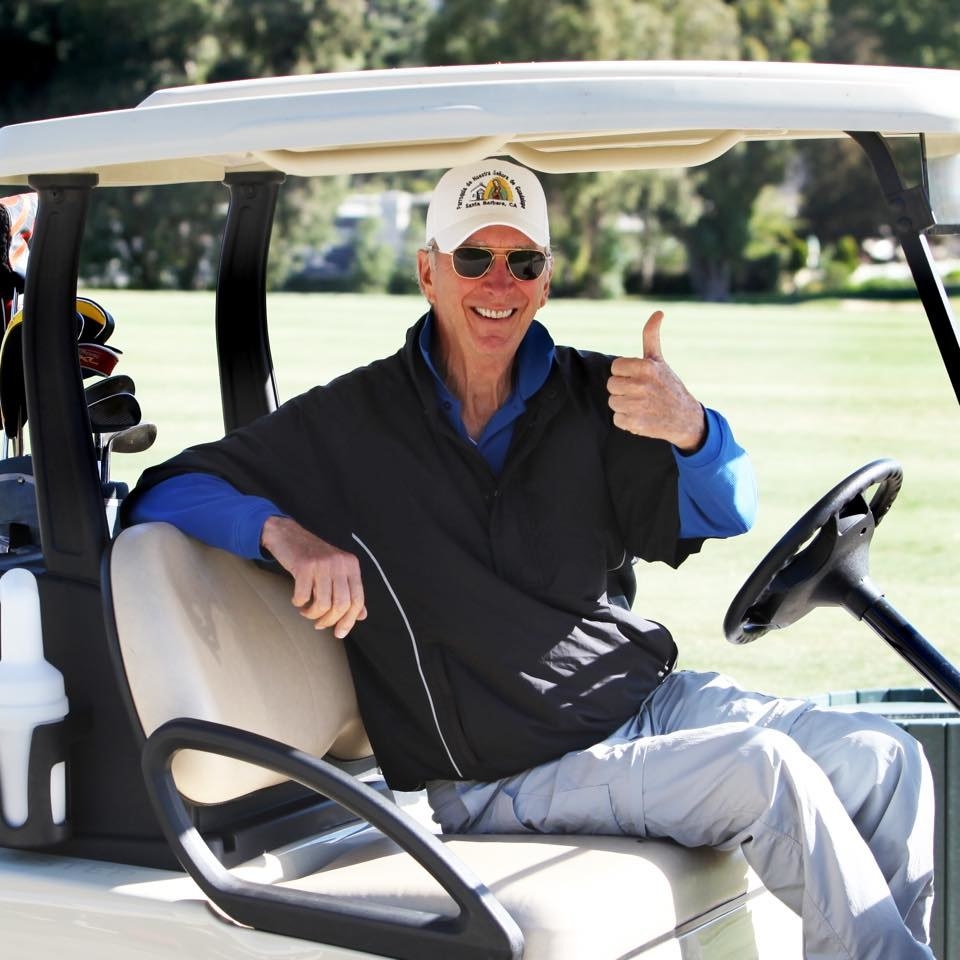 A beloved religious leader was among the dead after mud swept into his home in Montecito. Roy Rohter founded the St. Augustine Academy, a Catholic school in neighboring Ventura County, and was remembered as a "mentor and inspiration" for "thousands" of people. His wife, Theresa, was injured but is in stable condition, according to Thomas Aquinas College.

Tens of thousands of people were ordered or urged to evacuate on Monday, but the bulk of residents were not under mandatory orders because they lived in areas that were not ravaged by wildfires.
Officials issued mandatory evacuation orders to about 7,000 people, Anderson said, while 23,000 people were in a warning zone.

"There was a significant amount of people we couldn't contact to tell them to evacuate," the police chief said. "A huge majority chose not to leave and stay in their homes.
As of 3 p.m., 25 people had been treated at Cottage Health Hospital with storm-related injuries, said President Ron Werth, four of whom are in critical condition.
Officials said they had been preparing for impending storms to wreak havoc and cause more devastation in communities tucked into charred canyons and hillsides that now lack the ability to absorb heavy rain.

"When the fire started, from Day One, we were already planning for mudslides because of its force and size," Ventura County Fire Department Capt. Scott Quirarte told BuzzFeed News. "The earth's ability here to absorb water has been completely wiped out and because this fire was so widespread, our big concern is that this is not kept to one specific area, but thousands and thousands of miles and people are involved."
Last month, fast-moving wildfires devastated a large swath of land that was already unusually dry due to drought conditions, making mudslides and floods almost inevitable once the region's wet season began.
"This is part of the cycle," he said. "And mudslides and rains and such will be a major concern for us and for these homes for a few more years until the land heals."
As a result, most of Montecito will now be without potable water, gas, electricity, and the ability to flush toilets for "an extended period of time," Santa Barbara County's Office of Emergency Services tweeted Tuesday night. At least 6,000 homes and businesses in the are without power, officials added.
On Tuesday, Montecito resident Oprah Winfrey posted a video to Instagram from her home, showing the haze from a nearby gas fire and her mud-ridden yard.
"What a day! Praying for our community again in Santa Barbara. Woke up to this blazing gas fire. then swipe left to see how deep the mud is in my backyard. Helicopters rescuing my neighbors. Looking for missing persons. 13 lives lost. #Mudslides" she wrote.

The flooding and mudslides prompted the closure of multiple highways across Southern California. Authorities said crews were working to clear a 30-mile stretch of US Highway 101 that was blocked by mud and debris. Boulders, cars, and debris from homes from above canyons had been washed to the highway, Brown said.