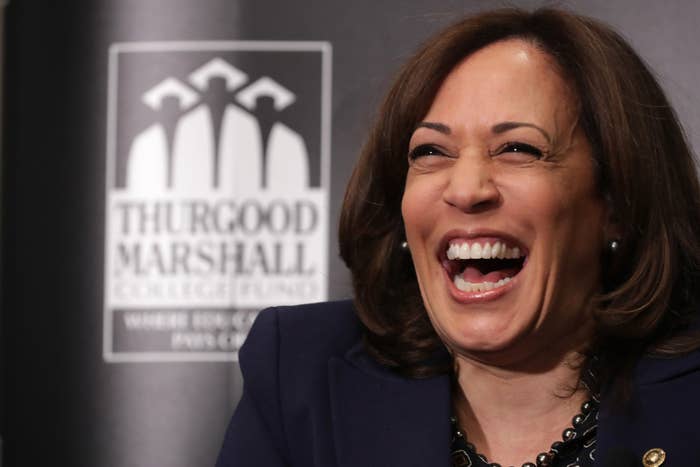 Sen. Kamala Harris revealed Monday she had smoked a joint "a long time ago" while discussing her support for legalization of marijuana.
Asked on the New York City radio show The Breakfast Club if rumors that she didn't support legalization were real, Harris laughed. "That's not true," Harris told host Charlemagne tha God. "Half my family is from Jamaica, are you kidding me?"
"I think it gives a lot of people joy," the California Democrat later added. "We need more joy in the world."
Harris, who recently launched her presidential campaign, has previously backed marijuana legalization. Last May, she supported the Marijuana Justice Act introduced by Sen. Cory Booker, another presidential candidate.
Harris's stance on marijuana legalization has evolved over the past decade.
In 2010, when she was district attorney of San Francisco, Harris opposed Proposition 19, which would have made California the first state to legalize marijuana, saying the proposition would increase "driving while high." She also opposed recreational legalization in 2015 when her Republican opponent in the California attorney general race endorsed the use of recreational marijuana.

Harris told the radio hosts that she had smoked marijuana while in college, her first public acknowledgement that she'd done so.
"I did inhale. Yes, it was a long time ago." Harris said. "I just broke news."