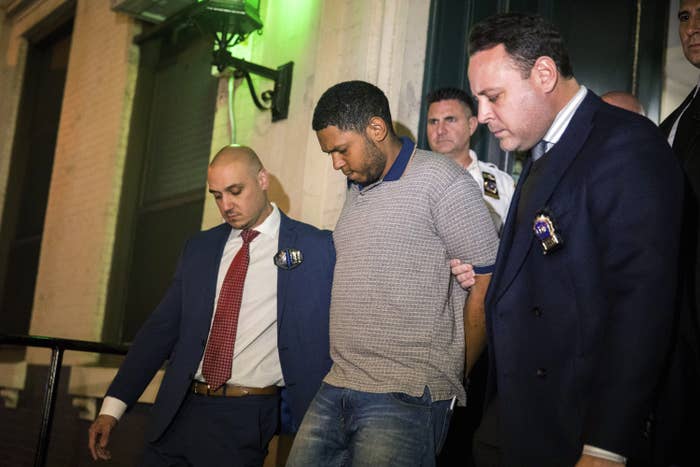 A 24-year-old man was charged with murder Sunday after four homeless men were fatally beaten with a metal pipe while they were sleeping in Lower Manhattan, New York City police said.

At a press conference on Saturday, NYPD officials said a 911 call at 1:49 a.m. alerted them to an assault taking place in the Chinatown neighborhood. When police arrived on the scene, they discovered a man lying in the street with severe head trauma. A second man with head trauma approached them during their investigation of the scene. Police then canvassed the area and discovered three other men who'd been attacked.
Four men were pronounced dead on the scene and another was transported to Cornell Hospital in critical condition. Witnesses told police they saw a man strike another man in the head repeatedly with a metal object before leaving the scene.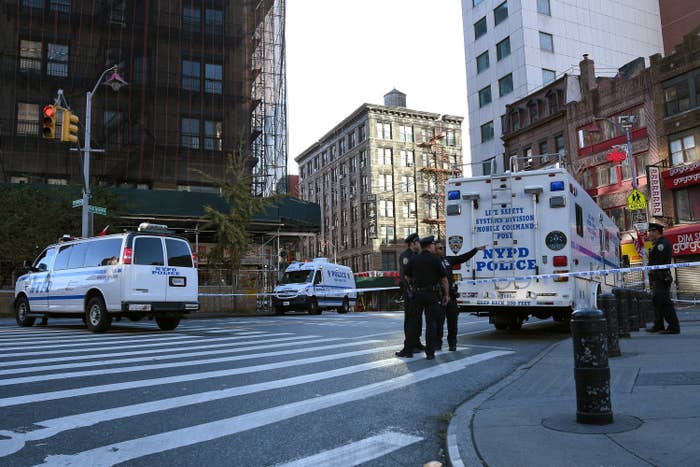 Randy Santos, 24, who was seen by officers carrying a metal pipe near the scene was taken into custody Saturday and charged Sunday with four counts of murder, one count of attempted murder, and unlawful possession of marijuana.
Deputy Chief Inspector Michael Baldassano told reporters that the 24-year-old man also appeared to be homeless and that the motive behind the attacks appeared to be "random" at this stage in their investigation.
The Bowery Mission, a homelessness advocacy group in New York, estimates that in a city of 8.5 million people, nearly 1 in every 121 residents is currently experiencing homelessness.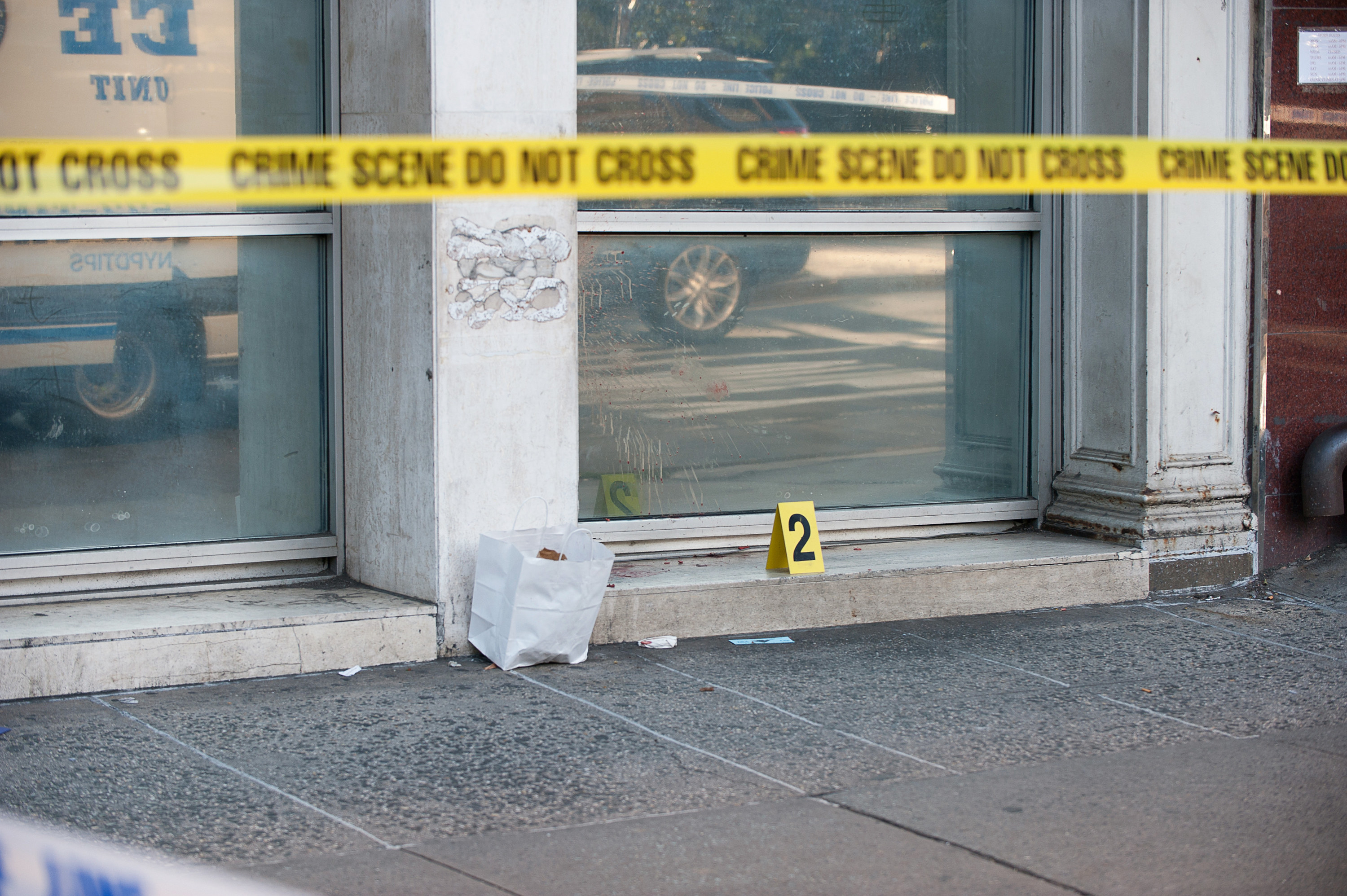 Homelessness advocates have become increasingly unsatisfied with Mayor Bill de Blasio's housing and homelessness policy and what they see as his unwillingness to designate more affordable housing units for homeless people. Only 10% of the more than 135,000 affordable housing units built during de Blasio's administration have been allocated for homeless New Yorkers, Gothamist reported.

"We are deeply saddened and horrified by this senseless act of violence," a spokesperson for the Mayor's Office said in a statement to BuzzFeed News. "Our City is committed to protecting and meeting the needs of our most vulnerable. We will do all we can to ensure another tragedy like this never happens again."
Police officers say they are still canvassing the area for victims and have encouraged anyone who may have witnessed or been a victim of a similar attack to come forward.