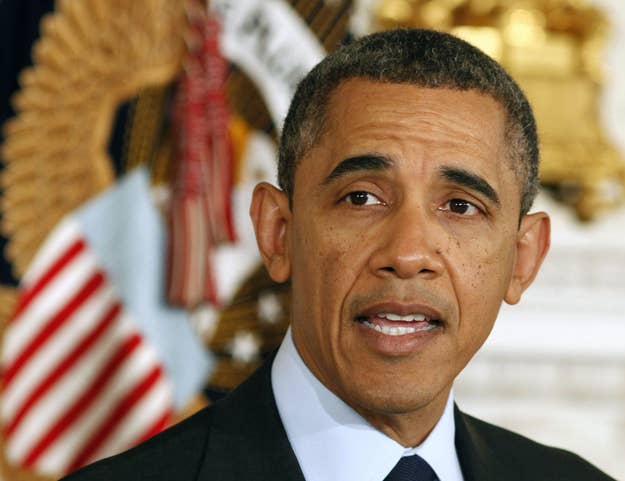 President Barack Obama met Friday morning with members of the Congressional Hispanic Caucus to assure them that comprensive immigration reform would be his "top legislative priority," Representative Linda Sánchez told BuzzFeed.
Sánchez, along with six members of Congress, convened in the Roosevelt Room with Obama and members of his senior staff, including advisors Cecilia Muñoz, Valerie Jarrett, and Rob Nabors.
"In his opening remarks he said, 'This is my top legislative priority,' and that resonated with us. We know he's serious about this. It was a very positive meeting," said Sánchez.
Sánchez — a key member of immigration talks who has been working toward reform legislation for more than 10 years — said specifics were not discussed at the meeting.
"There was no discussion about where a bill would originate — just an agreement and understanding that this process has to move quickly," said Sánchez. "Everyone at the table had a sense of urgency about this."
Sánchez said an immigration reform bill could come from the Senate or from the House. "The idea is that those two efforts are going to be the basis of the legislation," added Sánchez, who told BuzzFeed she didn't think the president would be making his own legislative proposal.
"It's going to be a joint effort and everybody has a role to play. We really feel like the time is right now, and that it is incumbent upon Republicans to work with us," said Sánchez. "The president knows that we're ready to get our hands dirty with this."
The Hispanic Caucus met with the president's staff earlier this month to discuss immigration reform, but this was the group's first meeting this year with President Obama himself.
Update: The White House released a statement on the meeting, saying Obama met with the Caucus to "discuss the need to make things fairer for and grow the middle class by fixing our broken immigration system so everyone plays by the same rules," reads the statement. "The President thanked the Members for their long standing leadership onthe issue, and reiterated that this is a top legislative priority."
The White House said that President Obama would be traveling next week to Nevada, where he will "redouble the Administration's efforts to work with Congress to fix the broken immigration system this year."