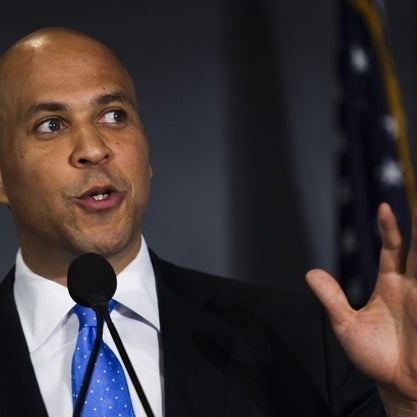 Ivanka Trump, the New York-based heiress and businesswoman, will host a fundraiser for Newark Mayor Cory Booker next Wednesday at her Park Avenue home in Manhattan, a campaign official confirmed to BuzzFeed.
Trump and her husband, businessman Jared Kushner, bundled more than $41,000 for Booker's U.S. Senate campaign in the first quarter of the year, adding to his $4.5 million cash-on-hand total as of June 31.
Trump's father, Donald Trump, is the Republican real estate mogul who often floats his own name as a potential presidential candidate. Although she supports Booker, a Democrat, she and her father both endorsed Republican nominee Mitt Romney in the presidential election last year.
The fundraiser's suggested contribution is $5,200 per attendee, the Booker campaign official said.
Booker is vying to succeed the late Sen. Frank Lautenberg, who passed away earlier this year. With just four weeks until the special election primary, Booker leads his Democratic rivals by some 40 points in the polls.