Conservative Polling Alternative Plans Expansion
Dean Chambers, the man behind Unskewedpolls.com, looks to "unskew" the media and politics. His numbers have given Republicans "a boost of confidence."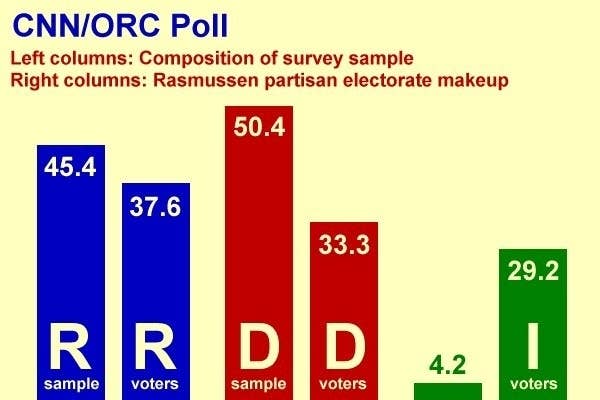 Dean Chambers, founder of unskewedpolls.com, is expanding his empire after receiving calls of encouragement from Republicans this week.
Since his website caught fire this week for 'unskewing' presidential polls — Chambers re-weights national polling data on the assumption that more Republicans will vote than poll results show — the blogger has purchased two additional domain names: unskewedpolitics.com and unskewedmedia.com.
The websites will "essentially unskew the bias present in political events and media coverage of political events," Chambers told BuzzFeed. "And not only will I continue with the [polling] project, I'll be growing it too," he said.
The 'unskewed' methodology was widely criticized this week — even Scott Rasmussen, whose numbers are Chambers's statistical baseline, said the method wasn't sound — but Chambers says he has been getting calls of encouragement since Monday.
"I've been hearing from people inside the Tea Party movement and Republican movement calling to say that they support what I'm doing," said Chambers. "It's given them a boost of confidence. They're glad to see that someone's questioning the credibility of national polls."
The blogger's traffic, he says, has risen from 15,000 hits per day to 200,000. Today on his radio show, Rush Limbaugh "sort of mentioned the site," explains Chambers (Limbaugh didn't refer to the URL by its correct name).
As far-right Republicans embrace the 'unskewed' numbers, even the Romney campaign is now suggesting that national polling can't be trusted.
In response to criticism this week, Chambers does concede that his polls may not necessarily be accurate — "Unskewing isn't exact, it's an estimate," he says — but the blogger does believe that his numbers can be trusted in what they reflect about Nov. 6.
"Some people say I'm creating an illusion, but that will be settled on Election Day," he said.