At Jewish Event, Jill Biden Says She's Praying "For A Lasting Peace In Gaza"
One attendee wondered if Biden had "just mixed up Gaza and Israel."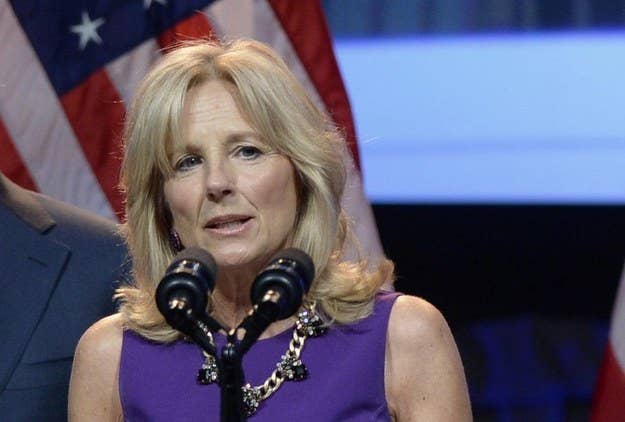 At the annual gathering of a Jewish women's group on Sunday night, Dr. Jill Biden said she joined the crowd in "praying for a lasting peace in Gaza," according to three attendees who provided separate accounts of the remark.
Biden's call for "lasting peace in Gaza" agitated a small handful of attendees, the people in the room said. Biden followed the comment by saying she hoped the suffering of women and children across the region would come to an end.
Biden made the remarks at the beginning of a speech in New York at the annual conference for Lions of Judah, an arm of the Jewish federation movement. The group caters to prominent Jewish women involved in philanthropy.
One person who attended said Biden's speech was "extremely well-received" despite the remark about Gaza, which left one attendee wondering if the second lady had "just mixed up Gaza and Israel." The same attendee said Biden did not mention Israel in the same part of the opening remarks. The rest of the speech focused on the work of Jewish women in the United States.
The comment comes amid continuing pressure from the more hawkish wing of the Democratic Party for the Obama administration to take a hard, pro-Israel line on the conflict in the region.
Vice President Biden's wife, who rarely comments on foreign policy developments, keynoted the opening session of the annual conference on Sunday in New York's Times Square.
Spokespeople for the vice president's office and the Lions of Judah both declined to comment.