Al Sharpton Receives Birthday Call From Hillary Clinton, According To Al Sharpton's Press Release About It
"I just got a Early Birthday call from former Sec. Hillary Clinton saying she is sorry she can't make celebration. I congratulated her too."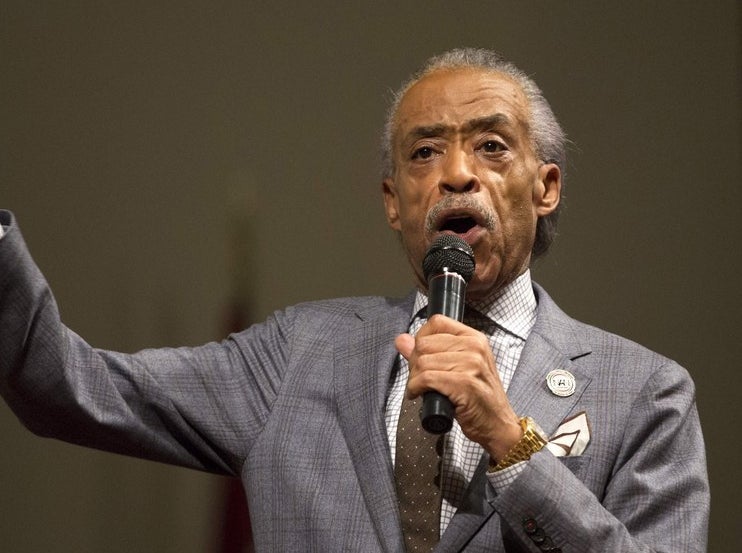 Rev. Al Sharpton is celebrating his 60th birthday this week. Take note.
The civil rights activist and cable news host threw himself a birthday party on Wednesday night at the Four Seasons Hotel in New York City. Plenty of friends and very important persons showed up to celebrate the Rev., including Mayor Bill de Blasio, MSNBC president Phil Griffin, and the singer Aretha Franklin.
But one notable on the invite list couldn't make it: Hillary Clinton.
To make up for her absence, Clinton called Sharpton on Wednesday to wish him well. Sharpton, who has a long history with both Clintons, then tweeted and issued a press release about the call from his group, National Action Network.
According to Sharpton, Clinton apologized and wanted to "personally talk to him before the event." They also both "chuckled" at a joke Sharpton said he made about Clinton's new granddaughter, Charlotte, who was born last Friday.
In all capital letters, the Sharpton press release was headlined, "HILLARY CLINTON CALLS REV. AL SHARPTON TO WISH HIM A HAPPY BIRTHDAY."
The National Action Network statement continued on as follows:
A half hour before going on his MSNBC show PoliticsNation with Al Sharpton, Rev. Sharpton received a call from former Secretary of State Hillary Clinton, who wished him a happy early birthday (Sharpton will be sixty this Friday).

Tonight there will be a big party for him at the Four Seasons Restaurant; attendees include: Governor Andrew Cuomo, Senator Chuck Schumer, Mayor Bill de Blasio, entertainer Aretha Franklin, filmmaker Spike Lee and others.

Mrs. Clinton apologized for not being able to attend but wanted to personally talk to him before the event. Rev. Sharpton told Mrs. Clinton, 'I will make one birthday vow to you. I will stay on the front lines of civil rights and activism until your granddaughter Charlotte gets old enough to vote.' At which they both chuckled."