1.
"I will have limited time as I am a delegate from *******"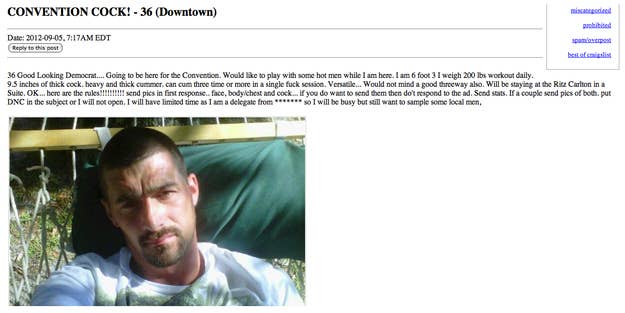 2.
"I know you are frustrated there's so much blue around"

3.
"Late nite group session for DNC delegates"

4.
"You've walked the floor all day..."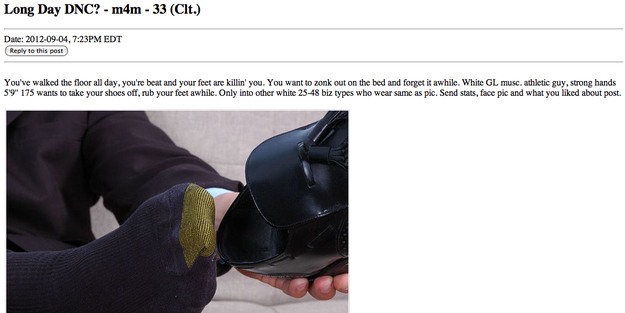 5.
"How about a little bipartisanship, ladies"

6.
"Slave for DNC Visitor"

7.
"What happens in Charlotte stays in Charlotte"

8.
Male searching "female sexy female delegate"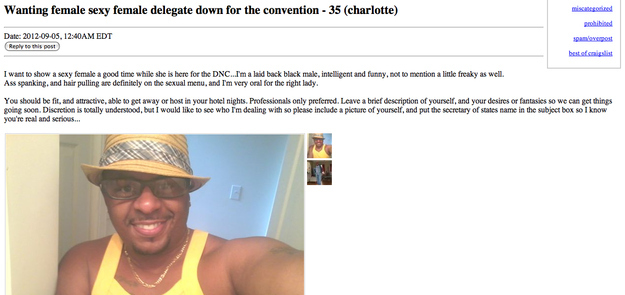 9.
"Please put 'Diamond in the rough' in your subject line"

10.
"We await your arrival with hot towels"

11.
"...Above-average desire to please/be pleased by a (female only) delegate"

12.
"Ask about DNC Specials"
13.
"Republican lookin for a visisting democrat to [...] and feed me his agenda"
14.
"Don't want a blind date with Joe Biden!! However if you look like Beau Biden that would be fine"