People Are Outraged At The "Human Zoo" Exhibition Where Black Actors Sit In Shackles And Cages
Protests and petitions against the "racist" exhibition are putting pressure on the Barbican Theatre in London to drop the artist's work.
People are calling on the Barbican Theatre in London to drop its plans to host a "racist" exhibition which features black actors chained in shackles and in cages.
The exhibition, titled "Exhibit B", is by South African artist Brett Bailey. Bailey says that the show is intended to "confront European notions of racial supremacy and the current plight of immigrants."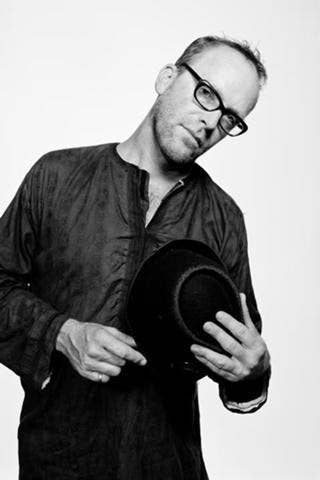 But critics have described the exhibition as a "human zoo", a 19th-century phenomenon where white Europeans and Americans viewed people of colour in public venues.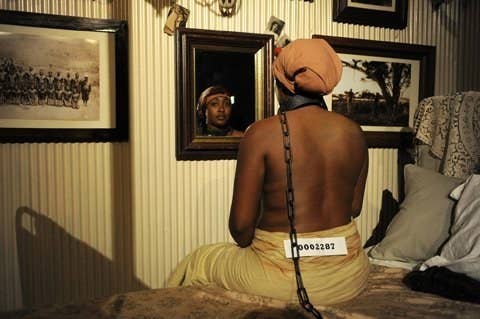 The planned exhibition has caused outrage in London, where a #boycottthehumanzoo campaign is putting pressure on the Barbican not to show the artist's work later this month.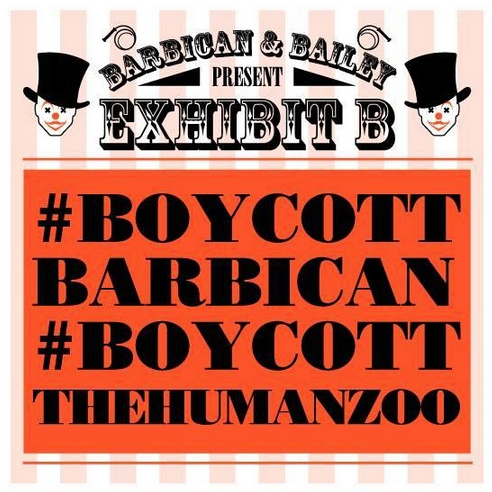 Yesterday, people protested outside the venue with banners saying "I am somebody."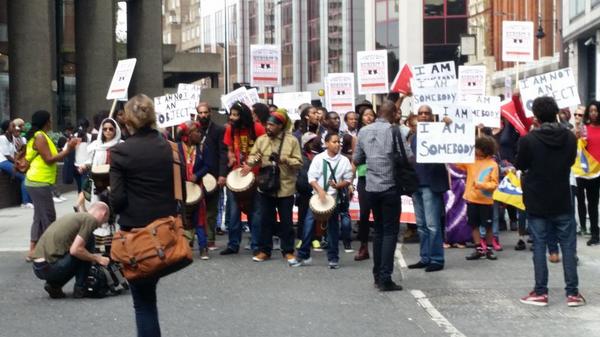 I'm a Black African mother from Birmingham. I campaign and work with my community to try to breakdown the stereotypes that black people have to struggle against in society on a daily basis. I want my children to grow up in a world where the barbaric things that happened to their ancestors are a thing of the past. We have come a long way since the days of the grotesque human zoo - we should not be taking steps back now.If Brett Bailey is trying to make a point about slavery this is not the way to do it. The irony gets lost and it's not long before the people behind the cage begin to feel like animals trapped in a zoo. One of the actors in his piece said "How do you know we are not entertaining people the same way the human zoos did?"Bailey himself sounds unsure as to the impact of this work. In an interview with the Guardian he says: "For all I know, I could look back at Exhibit B in 10 years and say, 'Oh my God, I am doing exactly what they are accusing me of."
Exhibit B is offensive because it perpetuates the objectification of the black body that is a standard trope of society. A performer when the show ran in Poland had the experience of a group of men "laughing and making comments about my boobs and my body. They didn't realise I was a human being. They thought I was a statue.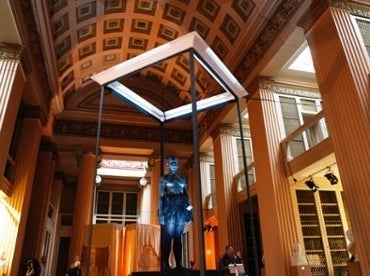 Bailey responded to criticism in 2012, when the exhibition was showing in Berlin, saying: "This is not a human zoo. It's performance theater. In every city where we show this work, we work with local performers who take control of it."'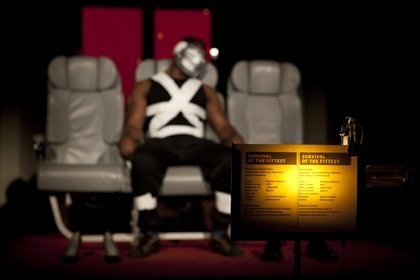 The piece questions how far society has moved on by holding up a mirror to the treatment of groups in contemporary society. The reaction from performers who have taken part has been very positive. We respect people's right to express their viewpoint but would encourage them to see the work for themselves and come with an open mind.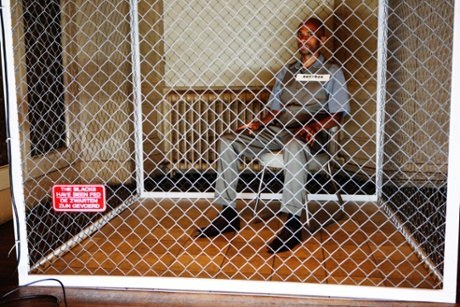 Exhibit B critiques the 'human zoos' and ethnographic displays that showed Africans as objects of scientific curiosity through the nineteenth and early twentieth centuries. Twelve tableaux feature motionless performers placed in settings drawn from real life. Collectively they confront colonial atrocities committed in Africa, European notions of racial supremacy and the plight of immigrants today.