A 3-Year-Old Boy Broke Military Protocol To Run And Jump Into His Mother's Arms
These photos are just too cute.
Here is the adorable moment 3-year-old Cooper Waldvogel broke military protocol and ran up to his mother as she was waiting in line to be dismissed.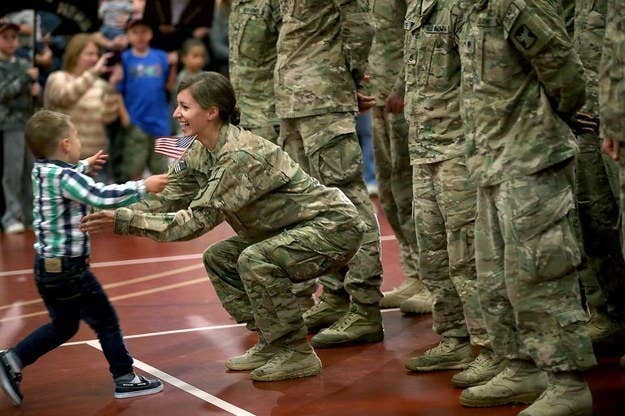 As Kathryn Waldvogel, 25, was waiting to be dismissed after serving nine months in Afghanistan, Cooper ran up and jumped straight into her arms.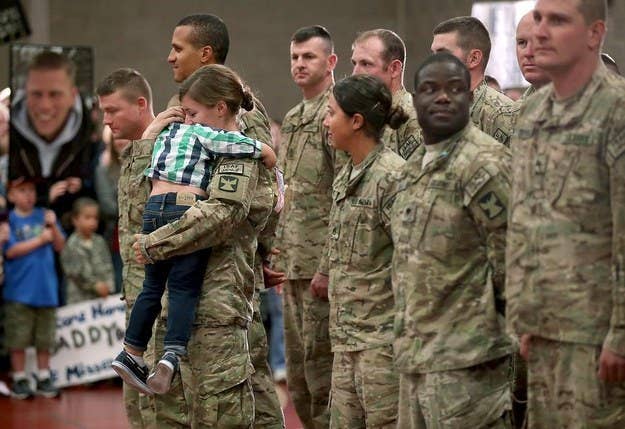 Waldvogel, who stood in line with her fellow soldiers as it happened, said: "I was longing to hold him — that's all that I thought about."