White House: "All Options Are On The Table" With Syria
The administration refuses to say what this means.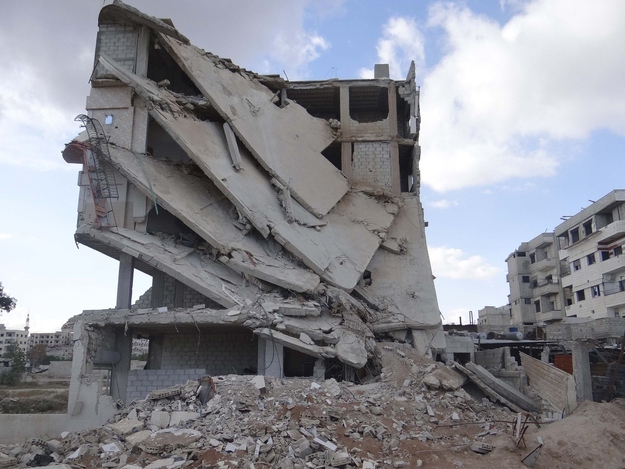 WASHINGTON — A White House official said on Thursday that "all options are on the table" in Syria after U.S. intelligence has shown that the Assad regime likely used chemical weapons against its own people.
"All options are on the table in terms of our response," said the official on a call with reporters, while declining to say firmly whether or not Assad has crossed the red line that will prompt American intervention and saying there was still a need for more information.
"The president's red line is the use of chemical weapons or transfer of chemical weapons to terrorist groups," the official said. "Our standard of evidence has to build on these intelligence assessments. We believe it's necessary to continue to investigate to corroborate that information."
"No one should have any mistake about what our red line is," the official said. "It is when we firmly establish that chemical weapons have been used in Syria."
"It is very important that we are able to establish this with certainty," the official said. "The simplest way is for the UN investigation to have the access that it needs to do a credible investigation."
The official said that the intelligence had come from "a broad mosaic of information, some of it is physiological." He declined to give details, though Danger Room has reported that the intelligence came from blood samples.
"We are going to be methodical, rigorous, and relentless" in gathering more information, the official said.
The official refused to say whether or not he expected that the U.S. will have to intervene.
"What we ultimately do will be informed by what we think will make the biggest difference," the official said.
He said the White House does not believe anyone other than the Assad regime used chemical weapons.
"We're very skeptical that the use of chemical weapons could be attributed to anyone other than the Assad regime in Syria," the official said.