U.S. Lobbyist Won't Say If It Still Represents Sanctioned Russian Oligarch
Asked whether Patton Boggs would continue to represent oligarch Gennady Timchenko, a partner said: "We're not going to address that at all."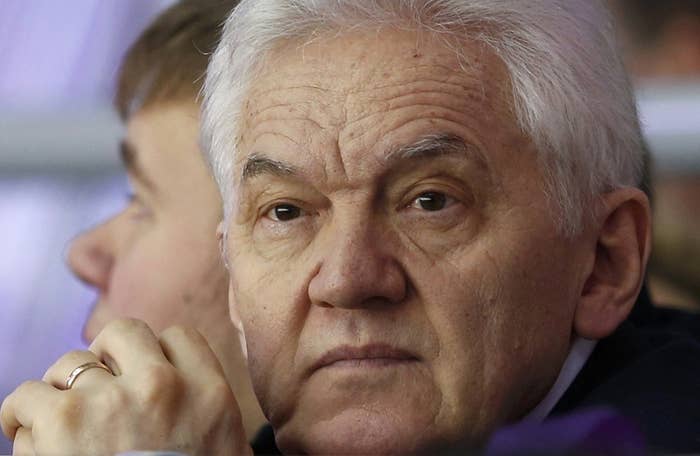 WASHINGTON — A major Washington lobbying firm won't say whether or not it still works for a Russian billionaire added to the U.S. Treasury sanctions list this week.
A partner at Patton Boggs told BuzzFeed that the firm would not comment on whether it will maintain its business relationship with Gennady Timchenko, a Russian billionaire seen as close to Russian President Vladimir Putin.
In 2013, Reuters reported that Patton Boggs was helping Timchenko as he sought U.S. government funding to buy luxury planes.
"We're not commenting about any of the sanctions issues about any of the people on that list," said Steve McHale, a partner in Patton Boggs, when reached by BuzzFeed after multiple attempts over the course of 24 hours. "We're just not going to comment. We're not going to address that at all."
Timchenko was a prominent stakeholder in the oil and energy trading conglomerate Gunvor. He sold his stake in Gunvor the day before the U.S. announced a new round of sanctions against Russian officials, their cronies, and a major bank that services them. The Treasury said on Thursday that Putin himself has investments in Gunvor and might have access to Gunvor's funds. Gunvor said on Thursday that "Pres. Putin has not and never has had any ownership, beneficial or otherwise in Gunvor. He is not a beneficiary of Gunvor or its activities."
Timchenko has denied being linked to Putin and denied that Putin has a financial interest in his company.
The latest round of sanctions against powerful Russians in response to the Ukraine crisis is the most significant yet, with members of Putin's inner circle and the oligarchs who have gotten rich through their connections to the Kremlin being directly targeted.