Santorum's Daughter Hospitalized; Campaign Cancels Sunday Events
The Santorums' youngest daughter has been admitted to Children's Hospital in Philadelphia. But the campaign says he is returning to the trail soon.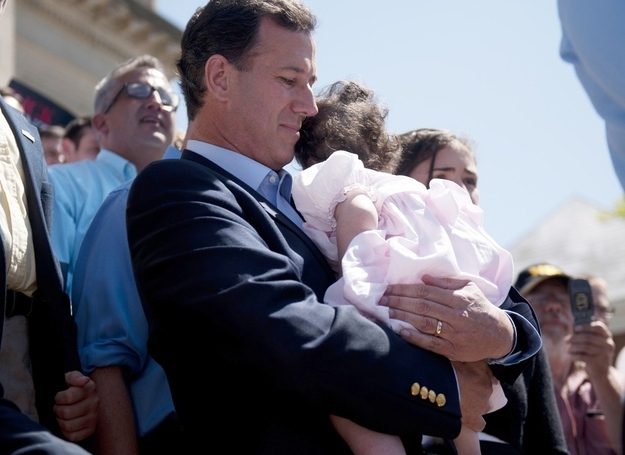 Rick Santorum's youngest daughter Isabella has been admitted to the hospital and the campaign has cancelled his Sunday events in Florida, according to a statement. Three-year-old Isabella suffers from Trisomy 18, a genetic disorder.
The statement says that "Rick intends to return to Florida and resume the campaign schedule as soon as is possible."
A campaign source told BuzzFeed earlier this evening that the campaign plans to pull Santorum from Florida before primary night on Tuesday and that they've cancelled his primary night party. Santorum is not certain to be going to Nevada after Florida and may instead head directly to one of the other states that have a primary in February.
Santorum press secretary Hogan Gidley had no new information tonight as to Isabella's health.