Santorum Takes His Moment At Conservative Conference
Crowds pack the halls to see Santorum speak at CPAC, and he zones in on Romney and Obama. At least for this weekend among fellow social conservatives, he's a contender.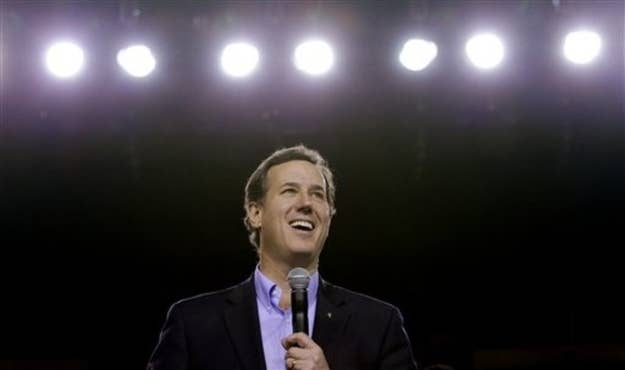 Washington, D.C. -- Rick Santorum took the stage today at the Conservative Political Action Conference with new confidence and a crowd of fans. Coming off a series of inconsequential but media-friendly wins in Missouri, Minnesota and Colorado, the candidate seemed more legitimate than he has since he washed out in New Hampshire.
The halls here at the hotel where CPAC is being held were packed with Santorum fans before his speech, so much so that not everyone could make it into the ballroom. And during his speech, the candidate got two standing ovations by staying on his campaign's message: that he is the true conservative alternative to Mitt Romney and shows the strongest contrast with Barack Obama.
"As conservatives and Tea Party folks we are not just wings of the Republican Party," Santorum told the audience. "We are the Republican Party."
Taking a shot at Romney, Santorum emphasized that the "very poor" have to be taken care of; and targeting Obama, he called Obamacare a "game changer" and said "It's about government control and it's gotta stop," to huge applause.
The absence of Ron Paul's supporters — often dominant at gatherings like these — meant a reverent response from a heavily socially-conservative crowd.
At one point, Santorum asked the crowd who had the strongest record. "You!" many of them shouted. "OK, I guess I can quit now, you're all convinced," he responded.
Judging by the energy surrounding him here, he won't be quitting for a while -- at least until the campaign finally runs out of the vaguely-defined momentum and infusion of cash that came out of Tuesday's wins.