Santorum And Paul's Atomic War For Second Place
Paul and Santorum go at it at the first New Hampshire debate.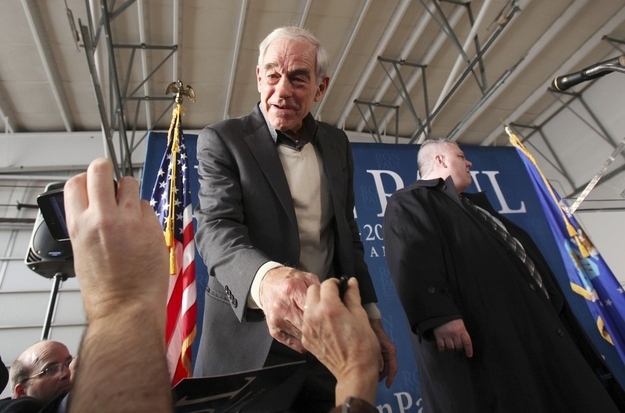 MANCHESTER, N.H. -- The two Republican candidates polling second and third in New Hampshire battled for the second place ribbon on the stage of tonight's debate. Ron Paul and Rick Santorum tangled over each other's stances on spending and big government.
"Atomic war for second place," tweeted the consultant Mike Murphy. "As Mitt smiles..."
Paul engaged Santorum after a question from Diane Sawyer about his campaign's recent attack ad on Santorum in South Carolina that accused the former senator of accepting funding from lobbyists and seeking federal earmarks during his tenure in Congress. It called Santorum "Another serial hypocrite who can't be trusted."
"I did make a survey and he came out as one of the most corrupt individuals," Paul said tonight.
Santorum, who described himself as a "cause guy," accused Paul of lying: "They caught you not telling the truth, Ron."
Paul bit back: "You're a big spender, that's all there is to it."
Standing in between Paul and Santorum was Mitt Romney, the real winner of the exchange.