Rick Santorum Is The Last Person In America Unaware Of The "Stop Kony" Campaign
KONY 2012 didn't make it out onto the trail. When you're a presidential candidate, it's hard to keep up with viral video.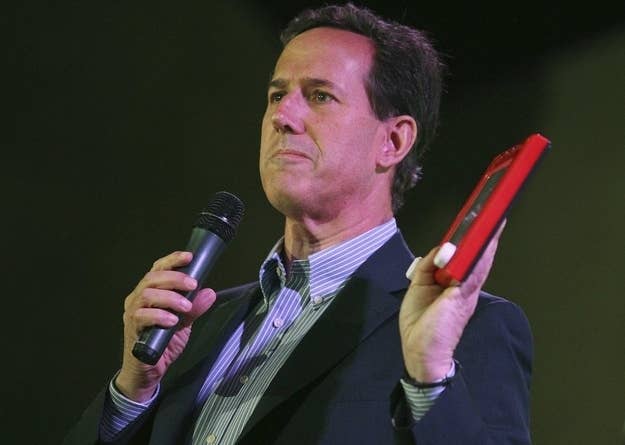 KENNER, Louisiana — Rick Santorum is one of the last people in America to remain untouched by KONY 2012, the viral video about Ugandan warlord Joseph Kony.
When asked how his administration would deal with Kony after an appearance at a fish processing plant near New Orleans, Santorum was stumped.
"I haven't really been following, sorry," he said.
The video has been viewed over 84 million times on YouTube, the definition of a viral Internet sensation, and blowback from it was enough to drive its creator to a mental breakdown. Everyone in America, it seems, is at least aware of the Stop Kony campaign.
Except those who are doing a different kind of campaigning. The stresses and insularity of the campaign trail doesn't lend itself to being plugged-in to what's hot on the Internet, at least not for candidates, who leave a lot of their Internet activity and social networking to staff. Though KONY 2012 is really the perfect length to watch during one of those long drives in the Dodge pickup.