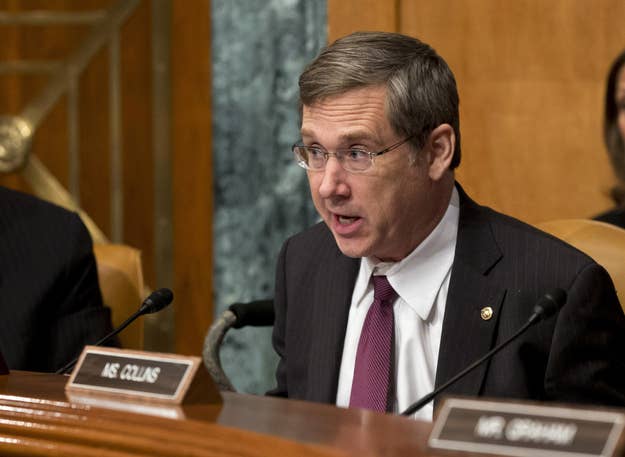 WASHINGTON — Illinois Senator Mark Kirk criticized the Senate for postponing a new round of Iran sanctions, saying on Wednesday the move would aid in a "European appeasement policy."
"The Senate should not aid and abet a European appeasement policy by softening our sanctions while the world's leading sponsor of terrorism races toward a nuclear weapons capability," Kirk said in a statement provided to BuzzFeed in response to a Reuters report about how the Senate Banking Committee is delaying a new set of Sanctions until after Geneva talks later this month.
"We should judge Iranian leaders by their actions, not their words," Kirk said. "So long as Iran continues to pursue a nuclear weapons capability, build longer range ballistic missiles, sponsor terrorism around the world and abuse human rights, the Senate should impose maximum economic pressure on Iran to give diplomacy a chance to succeed."
Kirk, a forceful supporter of harsher Iran sanctions on Capitol Hill, was referring to European Union foreign policy chief Cathy Ashton's request that the U.S. not further sanction Iran before Geneva talks in order to "get to Geneva with the best possible atmosphere to really have these negotiations."
The delay comes after an Iranian charm offensive at the United Nations General Assembly that culminated in a 15-minute phone call between President Obama and Iranian President Hassan Rouhani — the first direct contact between Iranian and U.S. leaders since 1979.